Women Watches That Actually Look Beautiful
Nowadays, for some reason, the watch industry is crowded by men's watches. This needs a change. Women watches is the most beautiful thing, you just need to pick one that looks cute with different outfits (because hey - we all like changes, right?)
We think that women watch industry needs a massive overhaul. What is that all about bulky black watches with a premium price? On top of that, these watches don't even look good. And when they actually try to make a woman suited design they come up with a hello kitty theme, like wtf? What are those designers even doing? This is simply not acceptable and we're going to change the situation.
Perfect watch for any trendy girl: Heritage 1959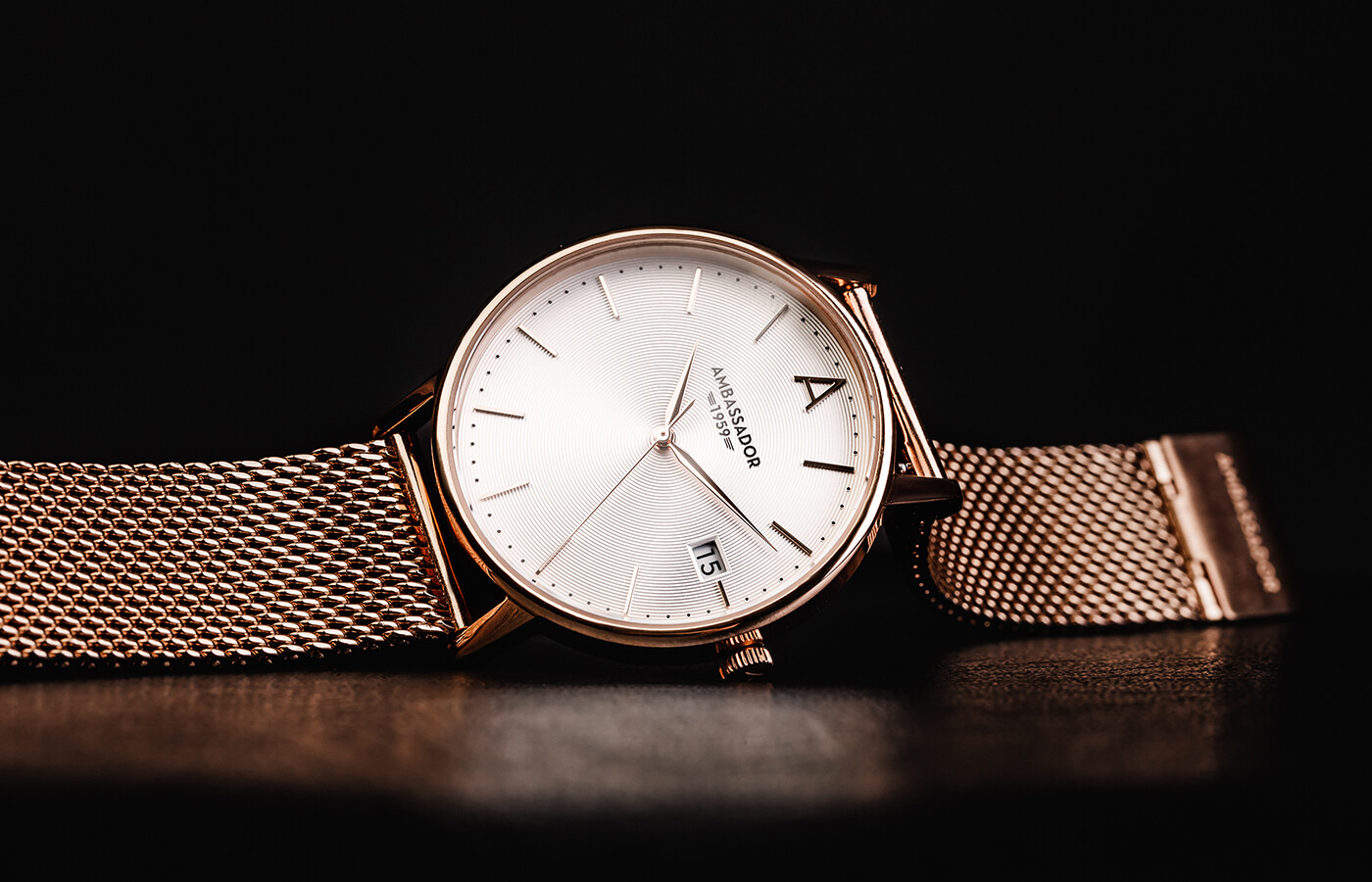 Better than hello kitty? Ha-ha, we think so. This is just another level of watches. We use only premium materials to produce this watch, so you can feel good about wearing it for years to come. The steel we use for this watch is stainless so you don't have to worry about it while you're outside under a rain on a lovely autumn night. We actually color coat it multiple times for the color to last for eternity, even if you work as a lifeguard at the Miami beach.
We also really proud of our Japanese Quartz Movement technology. It controls your watch face so it stays up to date. Long forgotten the days when you had to adjust your watch at the end of the day.
I mean just look at it. It's just a pure watch masterpiece. It will go well with any of your stylish looks. The Heritage 1959 just screams wealth. It's also very lightweight.
But will it fit well on my wrist?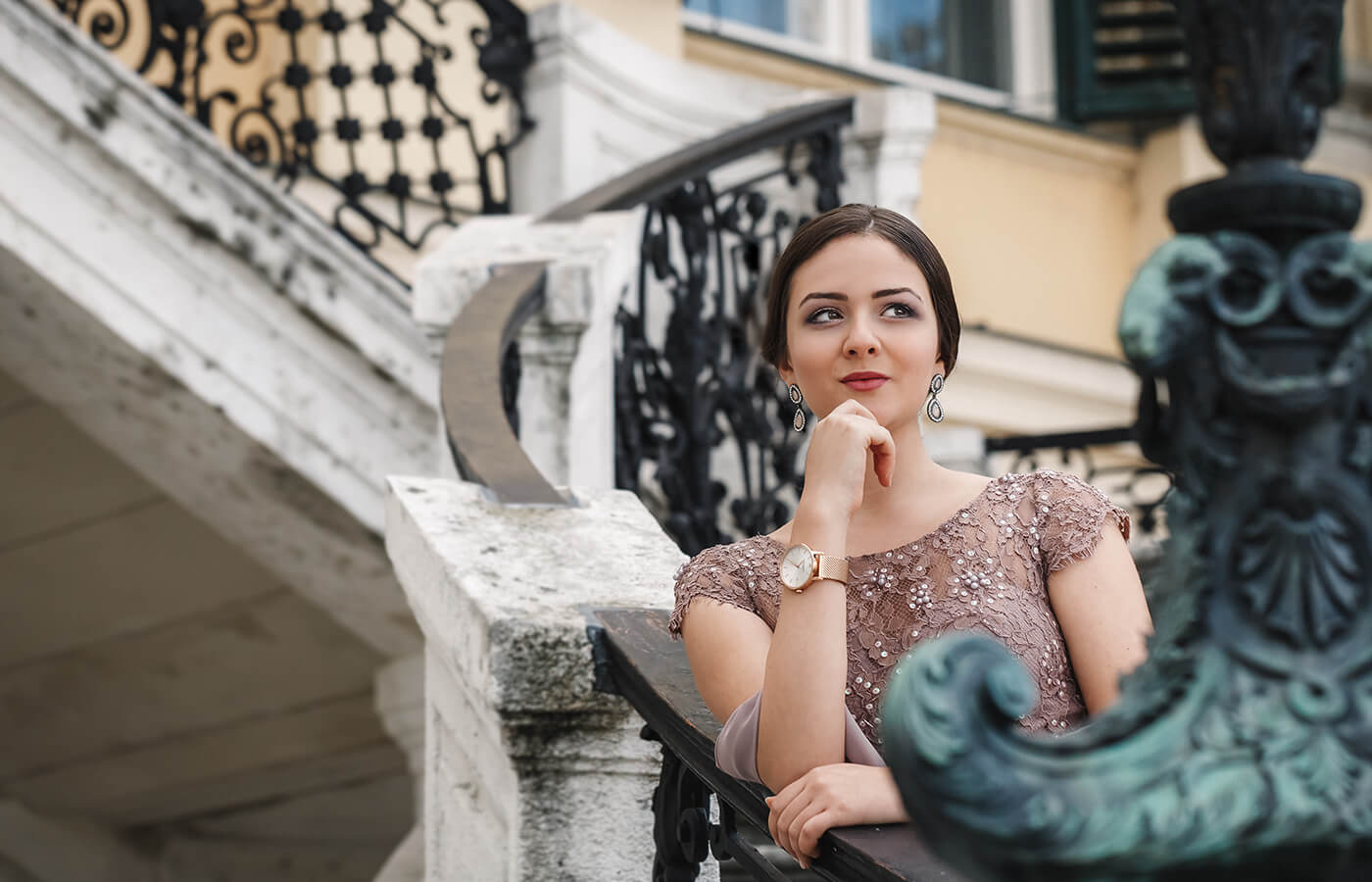 Absolutely. The mesh strap is easily adjustable in seconds so it can fit any wrist, big or small.
We also have a 60-day free return policy, no questions asked. So if you're for some reason not happy with our watches, you can freely return it. We're just very confident that you'll love your next Ambassador watch :)
Rose-gold womens watch
Let's talk about the rose gold color. It just came over from nowhere and became really popular in 2018. The real reason for it is that it goes well with different types of outfits. What are you rocking today? All white or maybe all black? It doesn't really matter because the rose gold fits them all. It really is the color of 2018.
But what about when I absolutely need to match the watch completely with my outfit?
No worries, we got something for you. Interchangeable straps (mesh watch straps included). Yeah, you can pair the Heritage 1959 with a genuine black leather, luxurious brown or burgundy. All our straps are genuine leather, breathable and last for many years to come.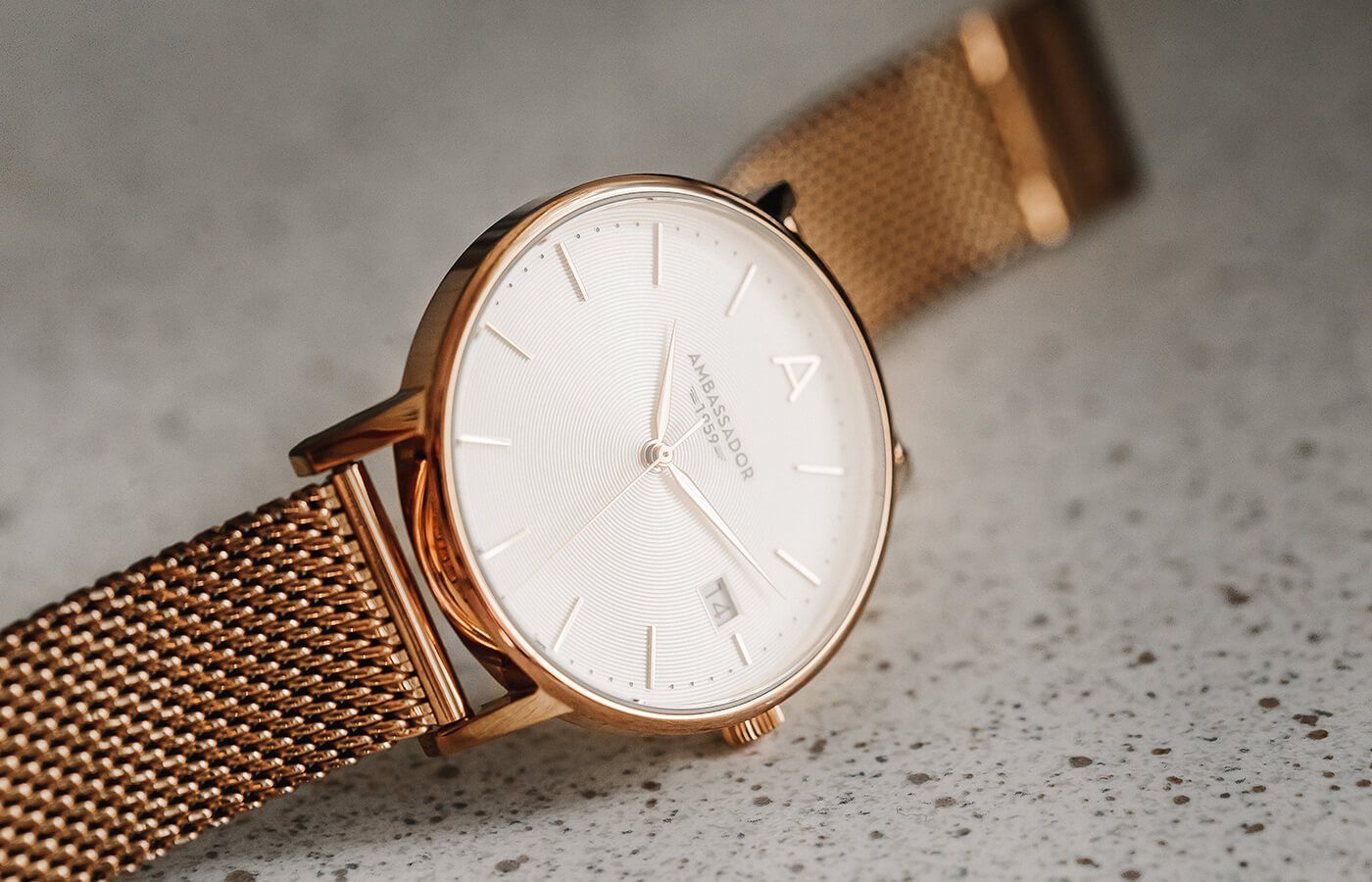 We, Ambassador watches are here to change the whole women watch industry and lead it by our example. Spot the leader early.