The Ambassador Size Guide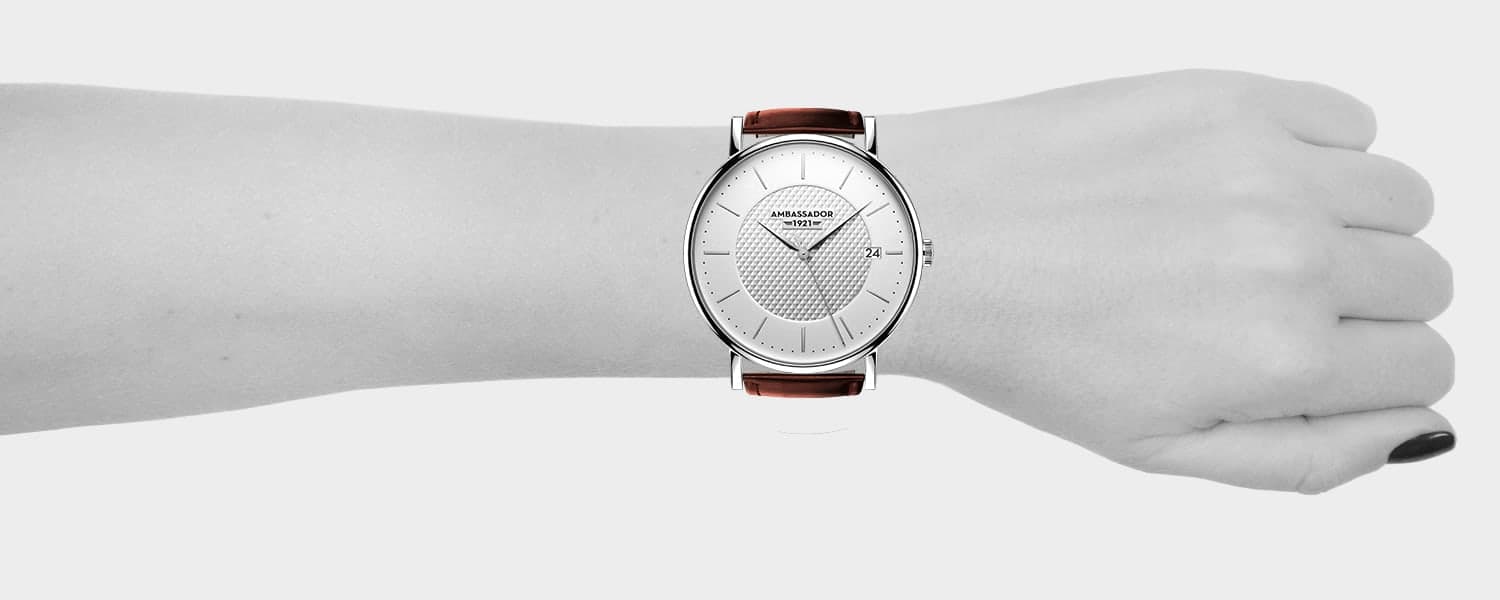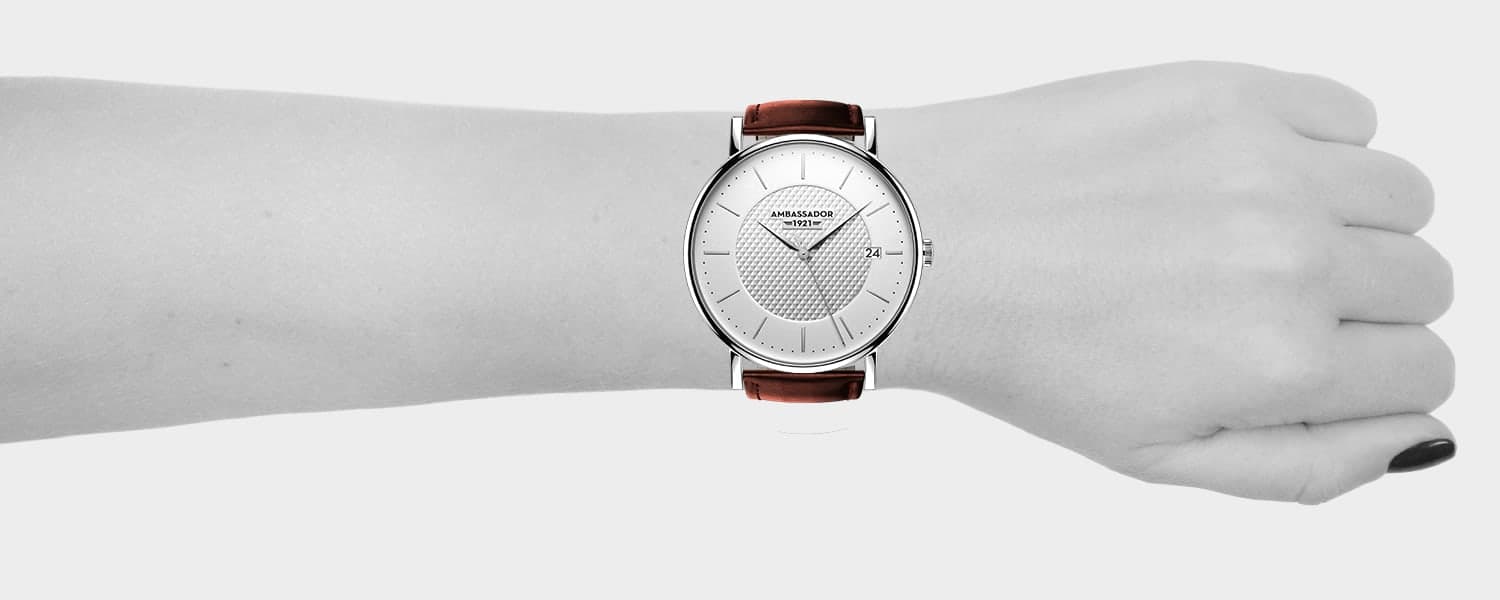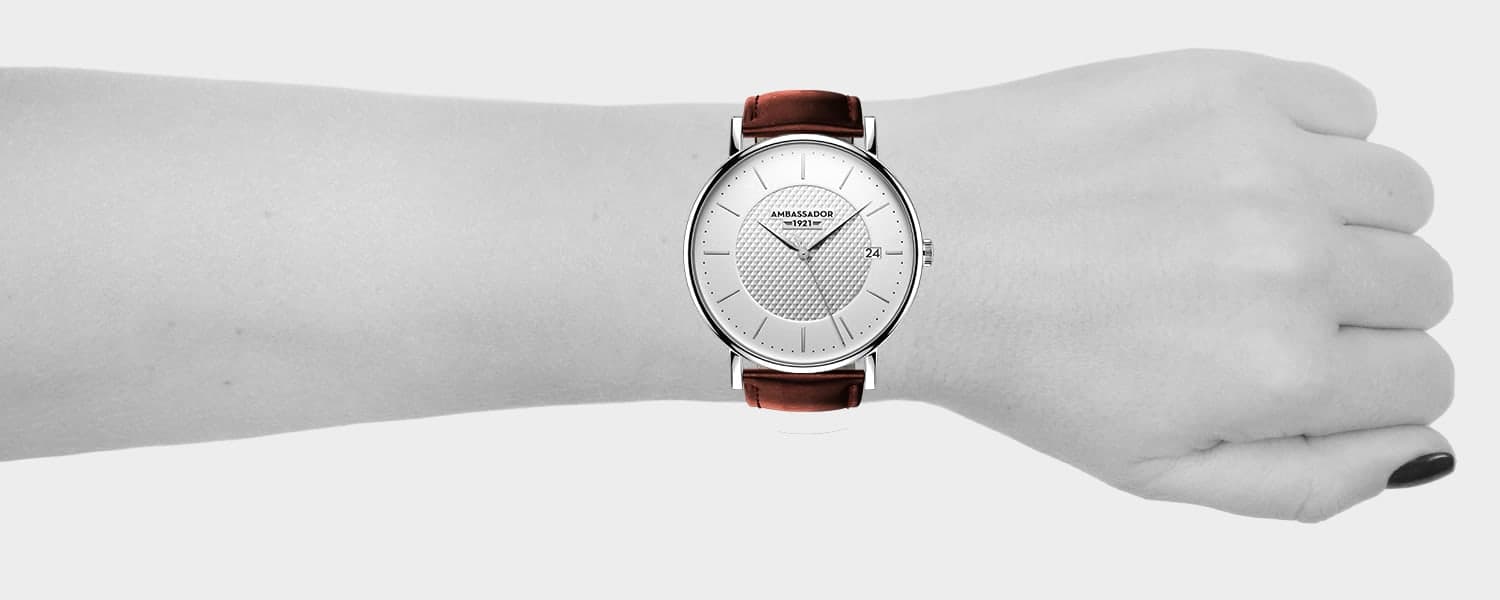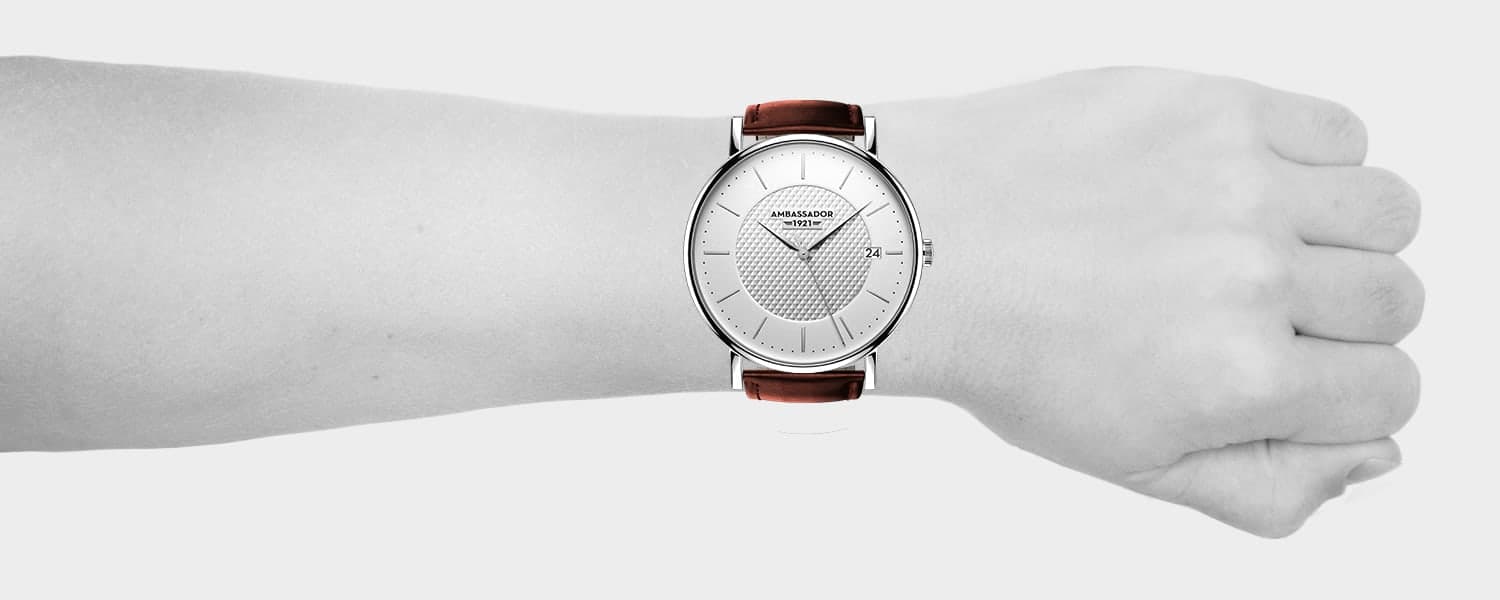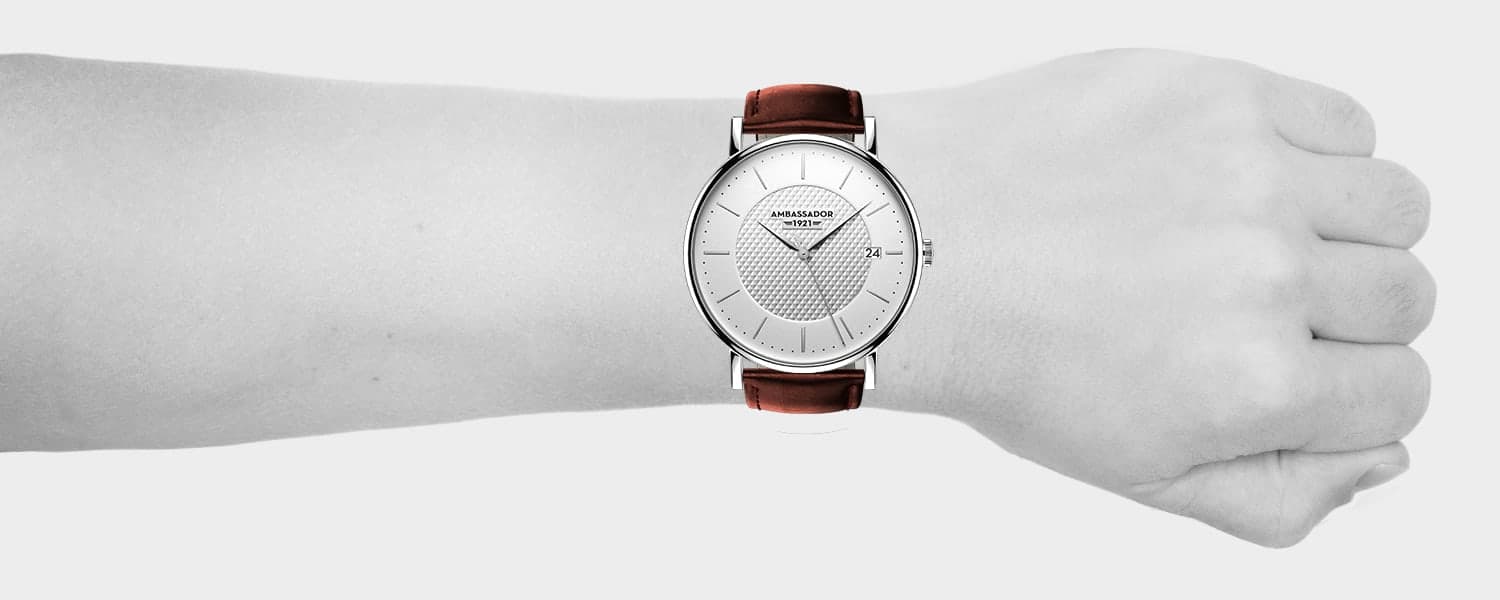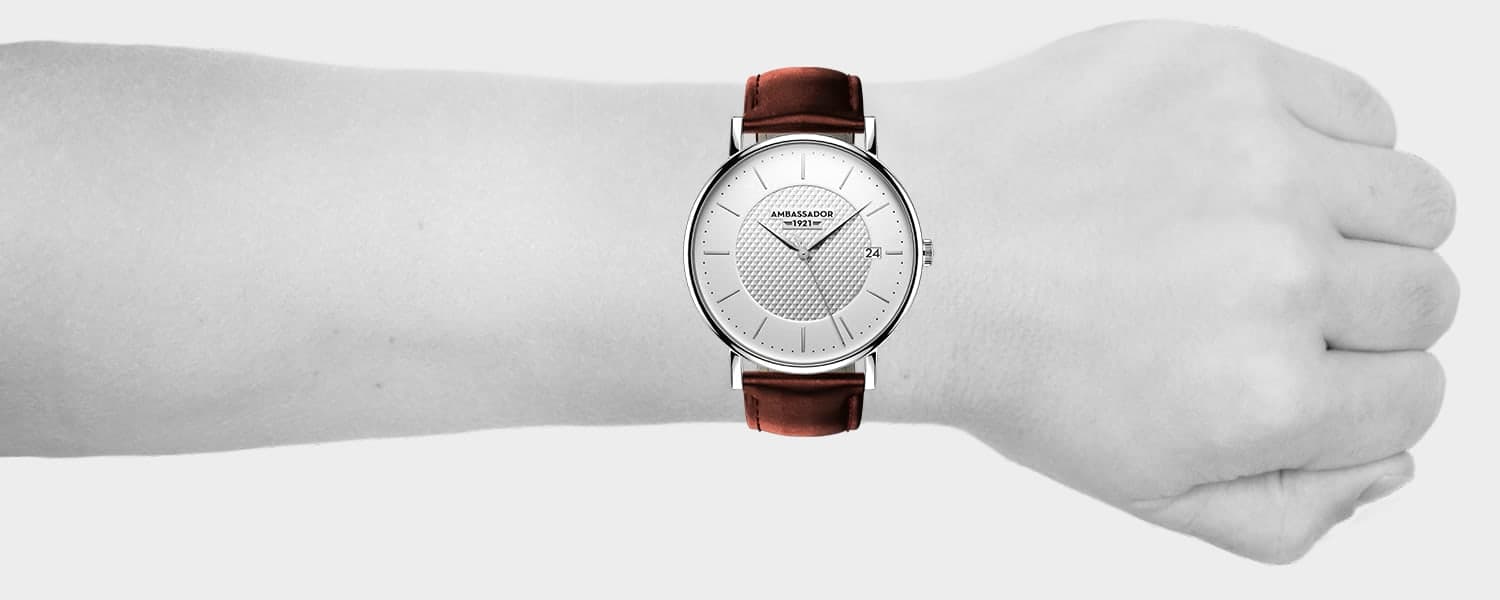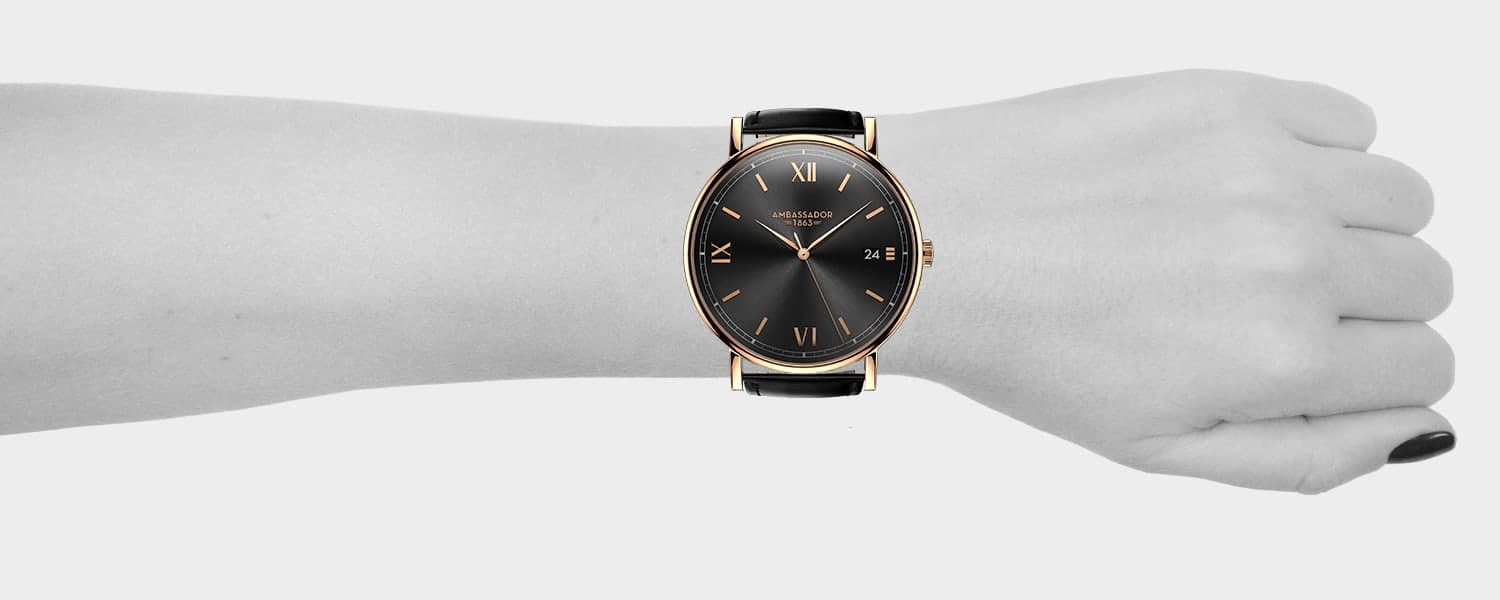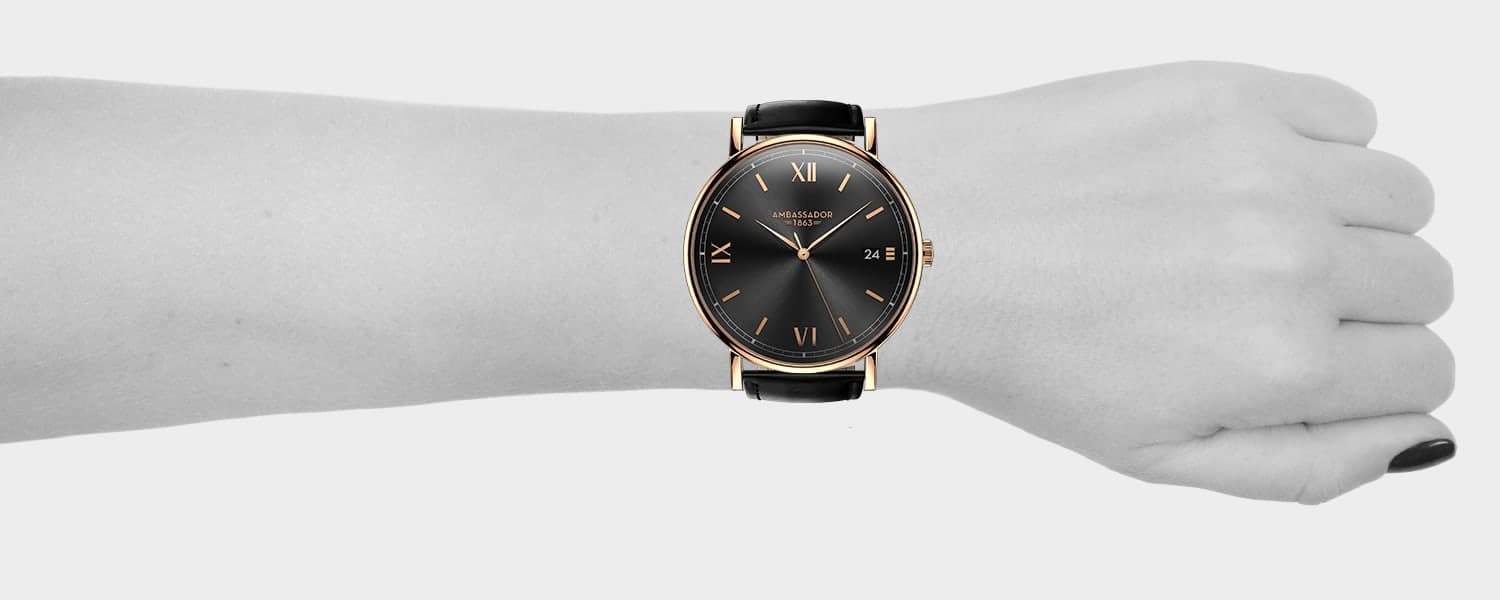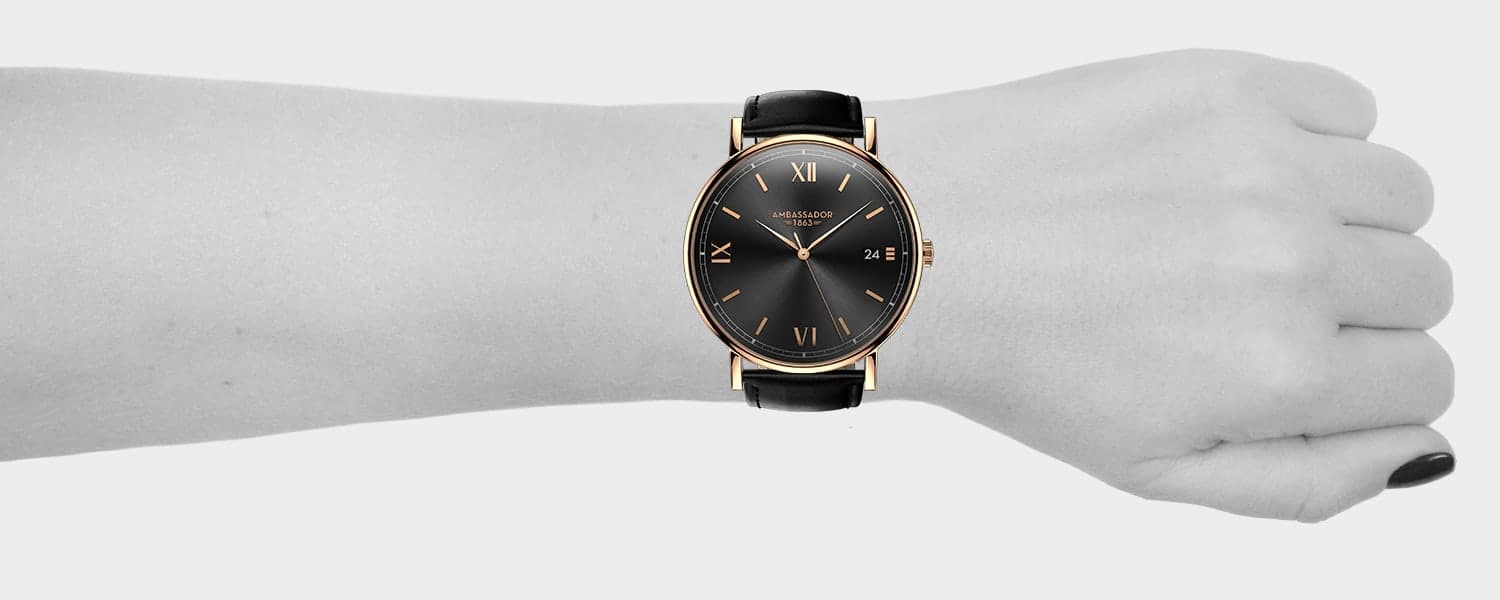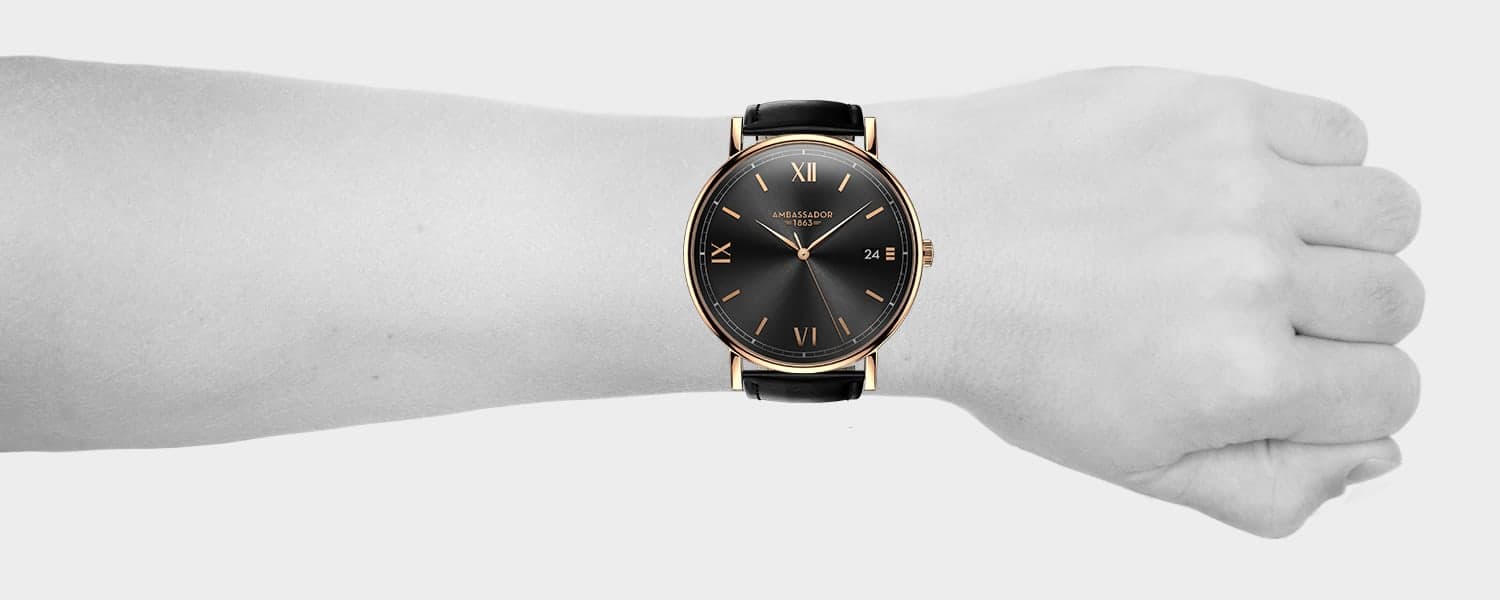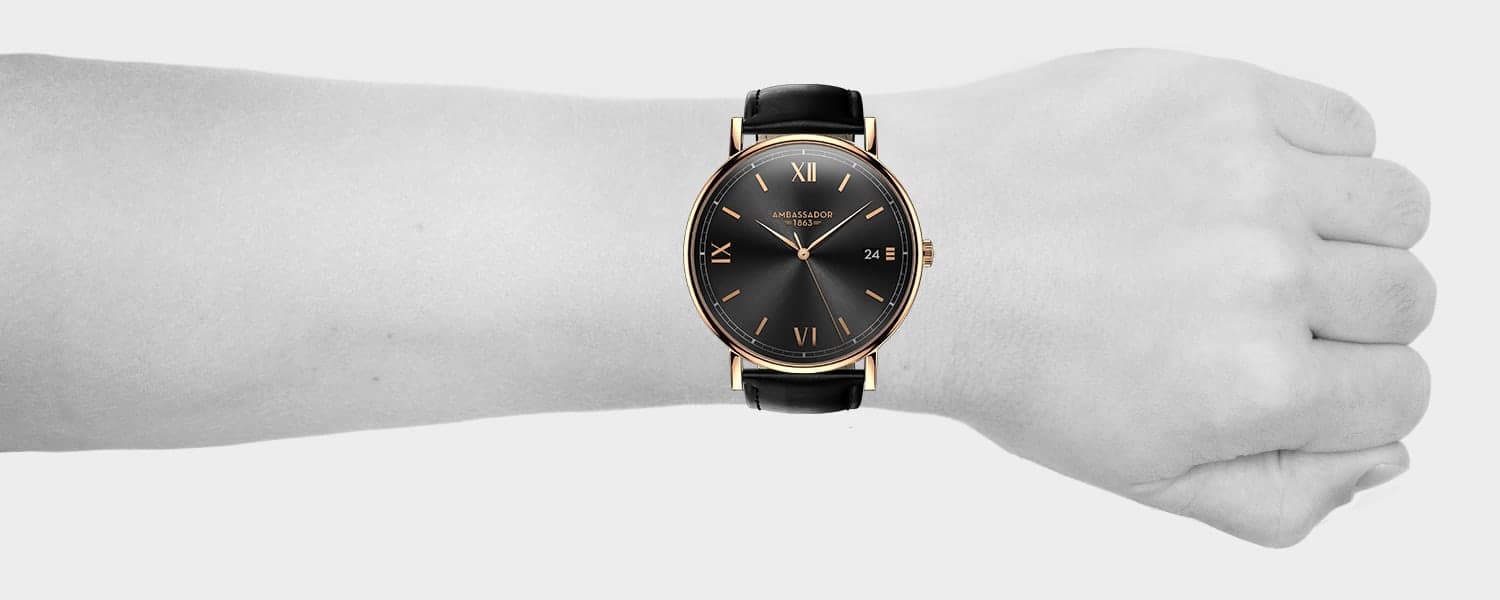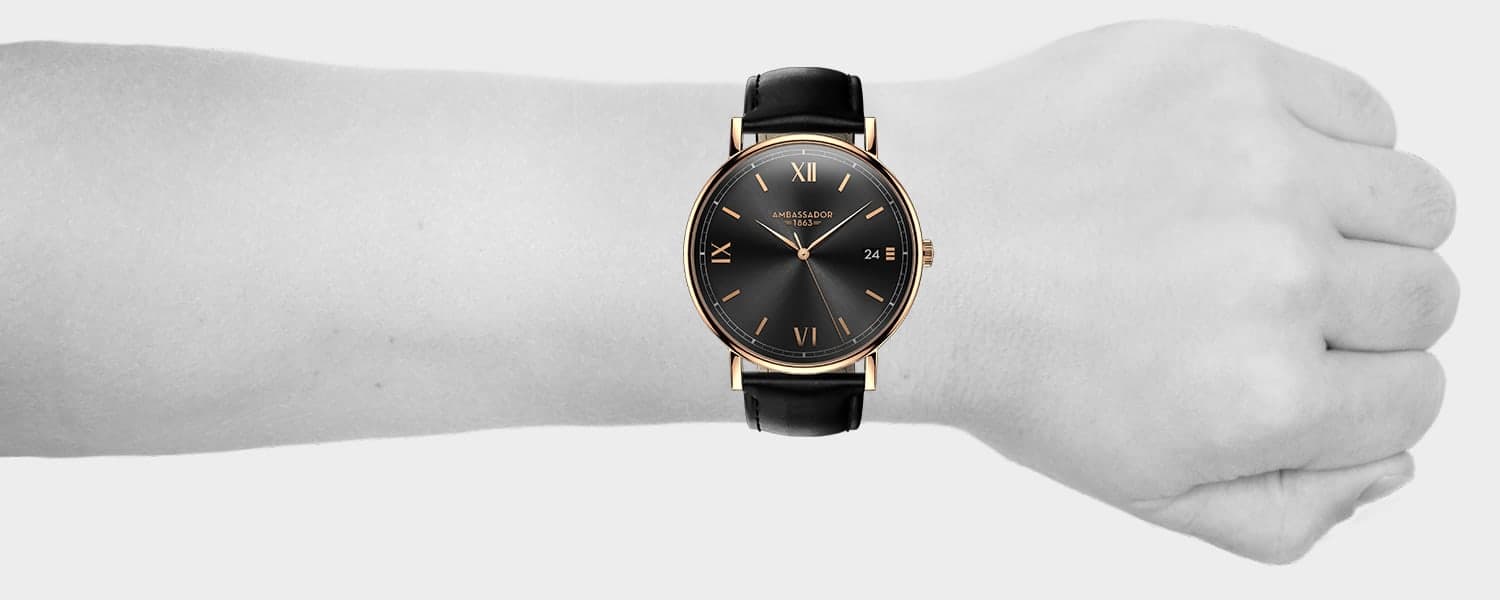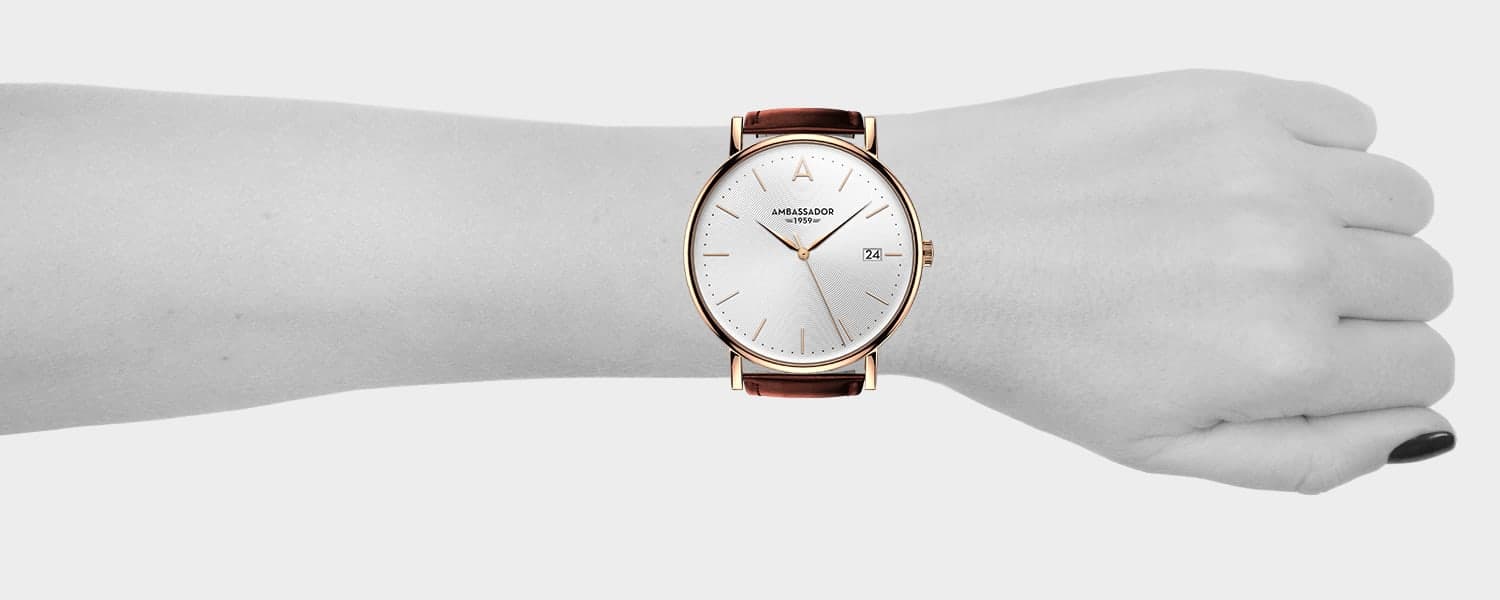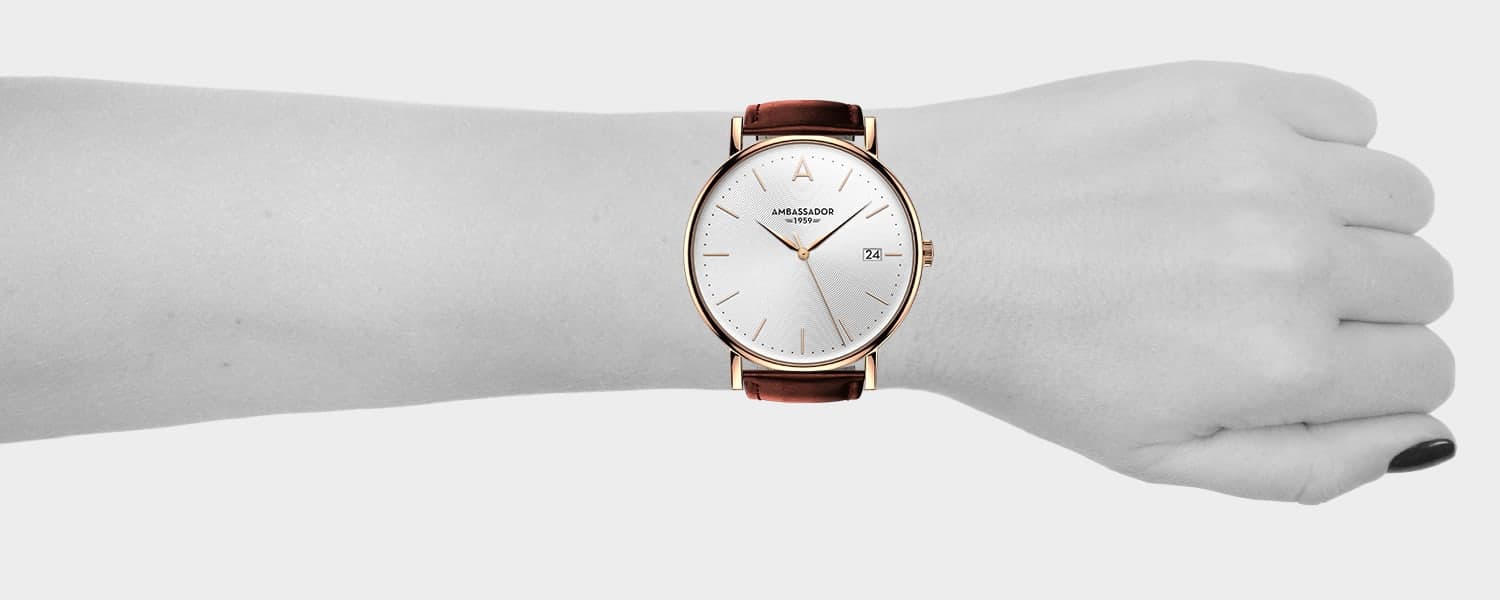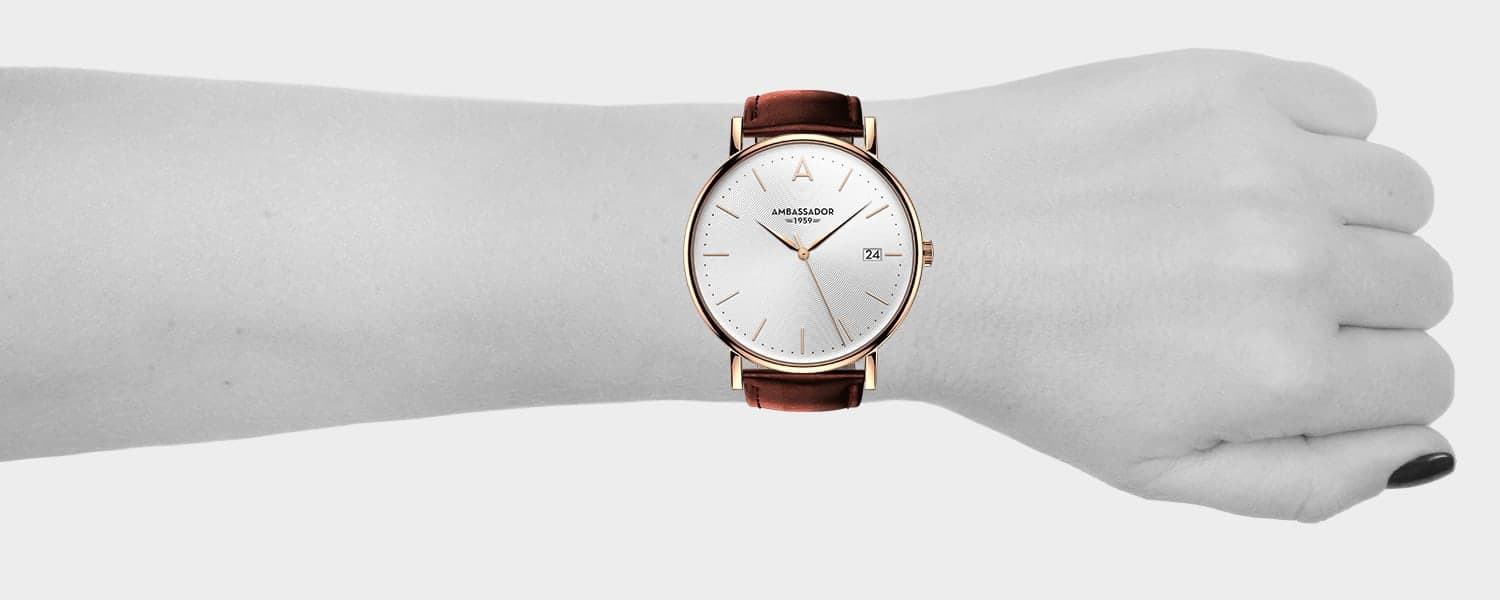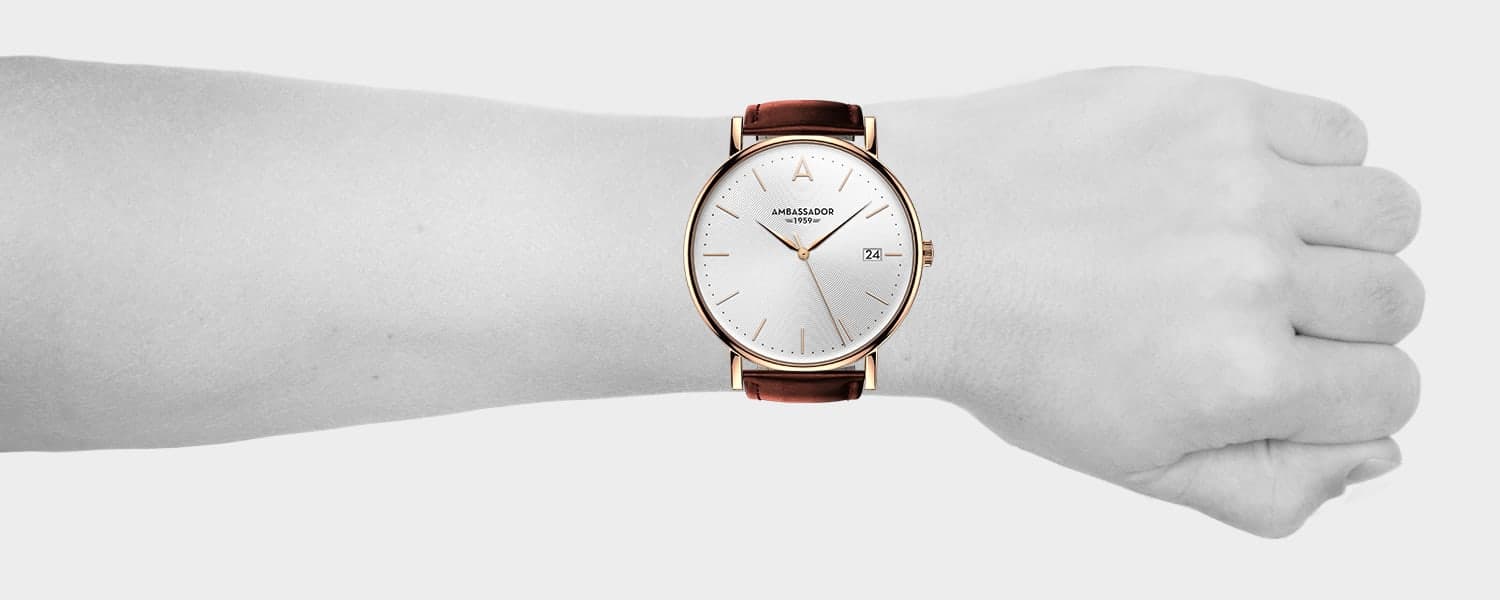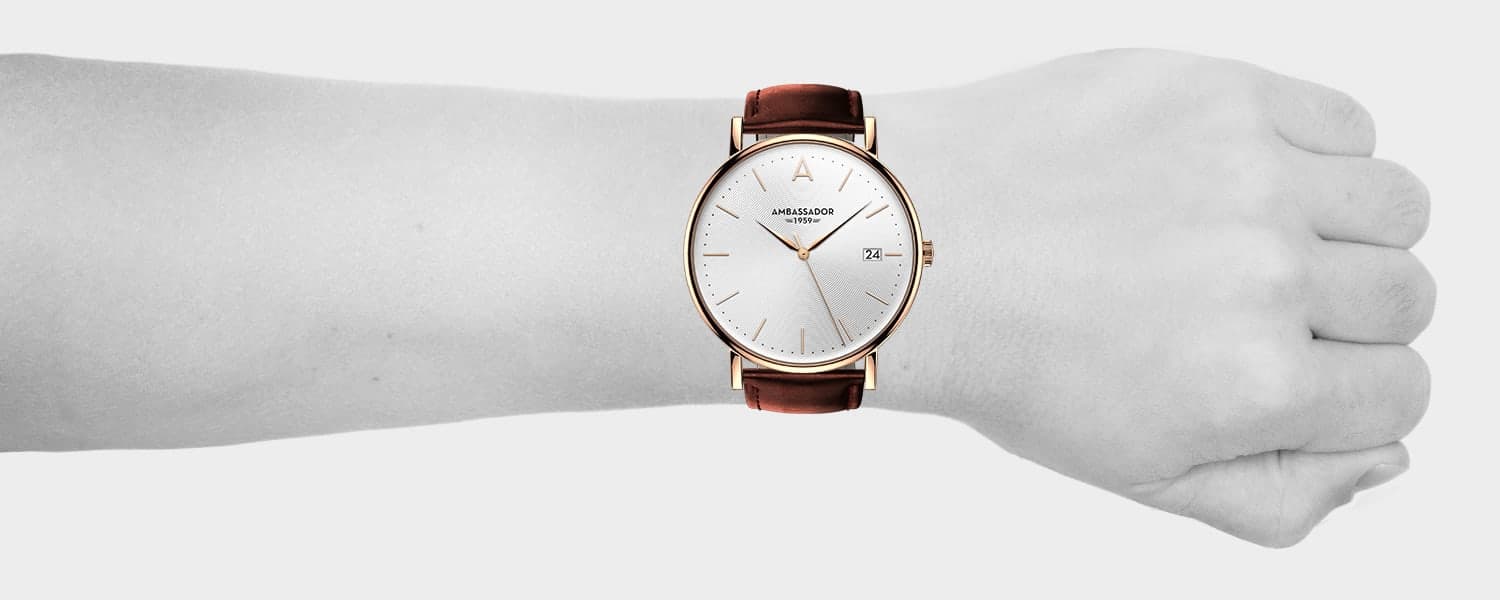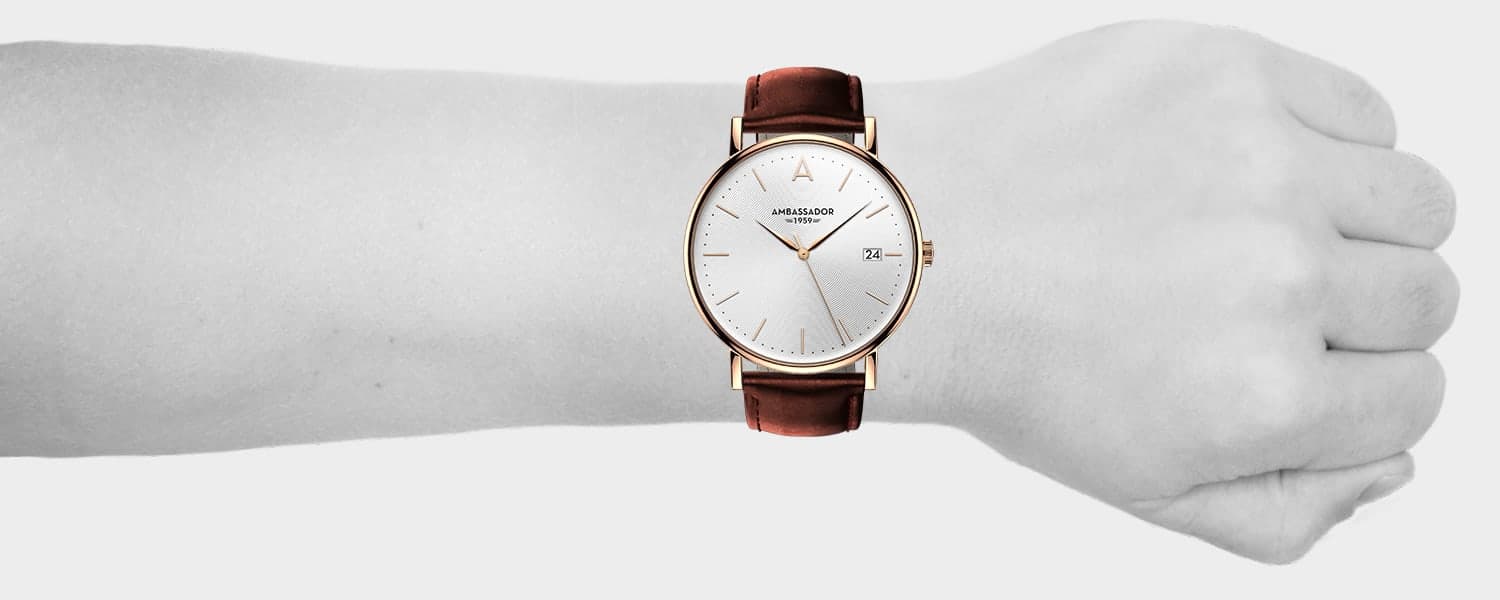 (4.0 - 5.5 inches | 10 - 14 cm)
(4.5 - 6.0 inches | 11 - 15 cm)
(5.0 - 6.5 inches | 12 - 16 cm)
(3.5 - 5.0 inches | 9 - 12 cm)
(4.0 - 5.5 inches | 10 - 14 cm)
(4.5 - 6.0 inches | 11 - 15 cm)
Designed With Comfort in Mind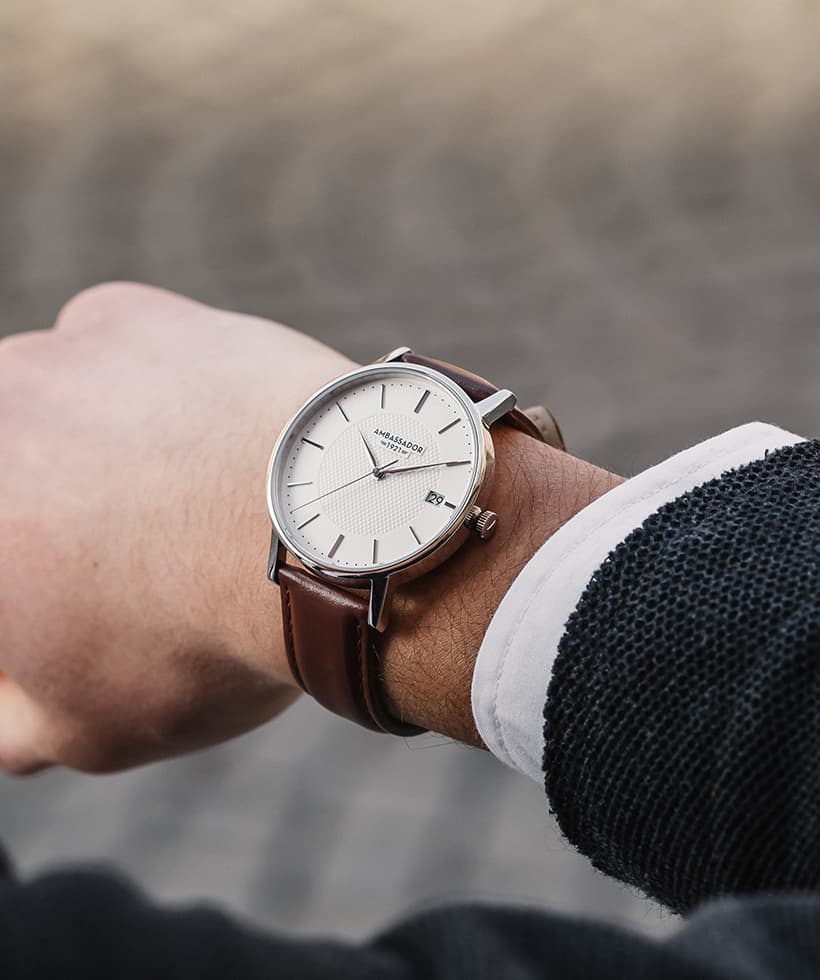 Your Ambassador watch is a testament to exceptional style and elegance. That's why we create our timepieces for everyday wear. Featuring a slim 9mm-thick and 40mm-wide watch case with sleek, elegant lugs and soft, genuine leather straps that fit any wrist-size perfectly.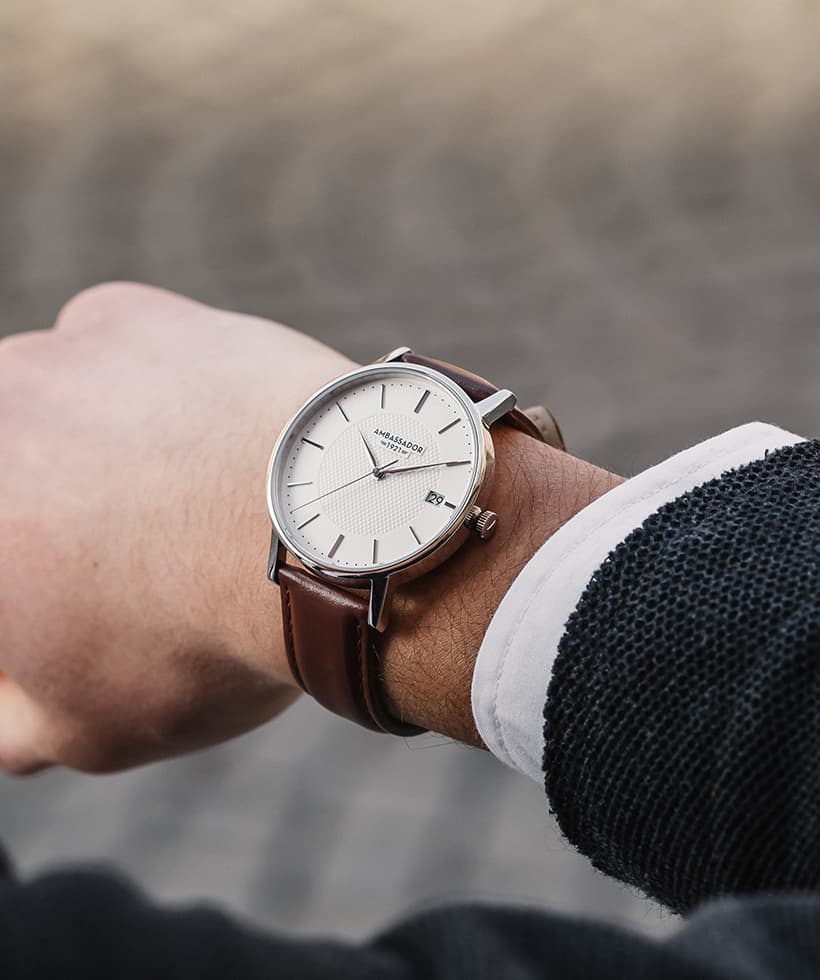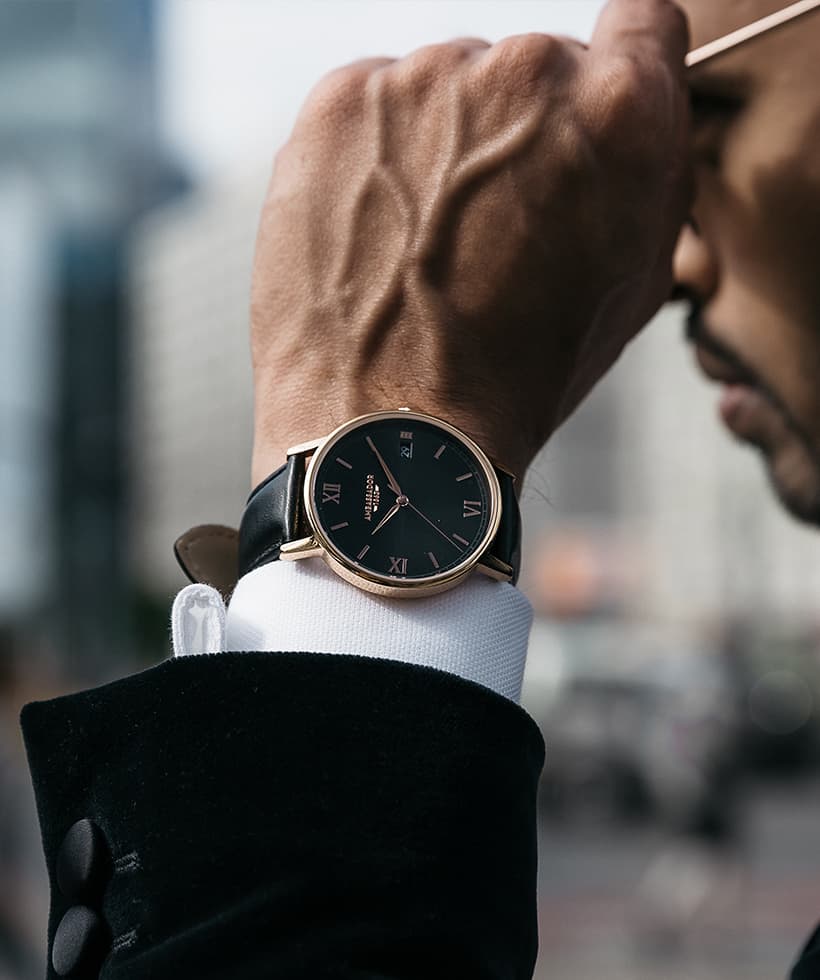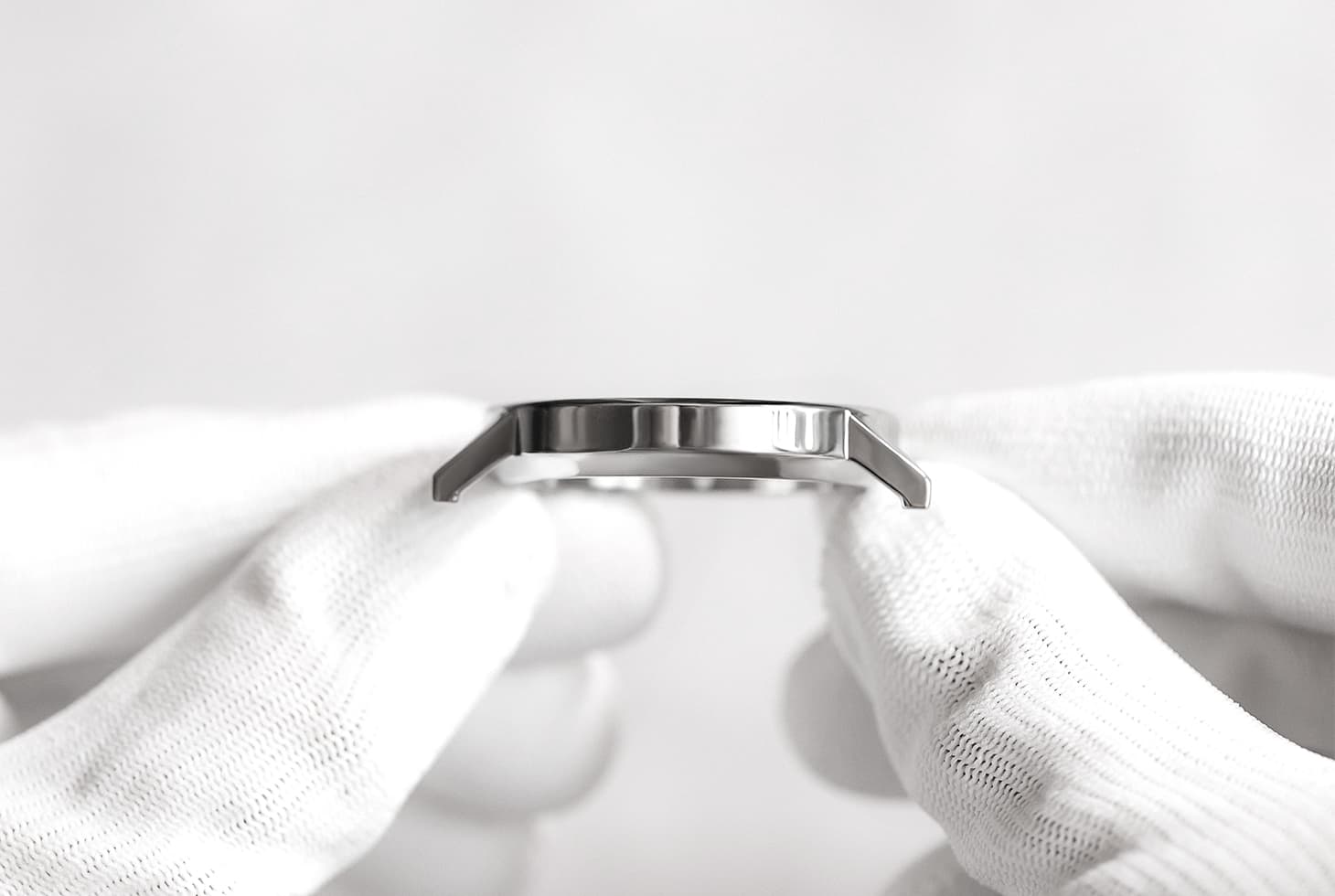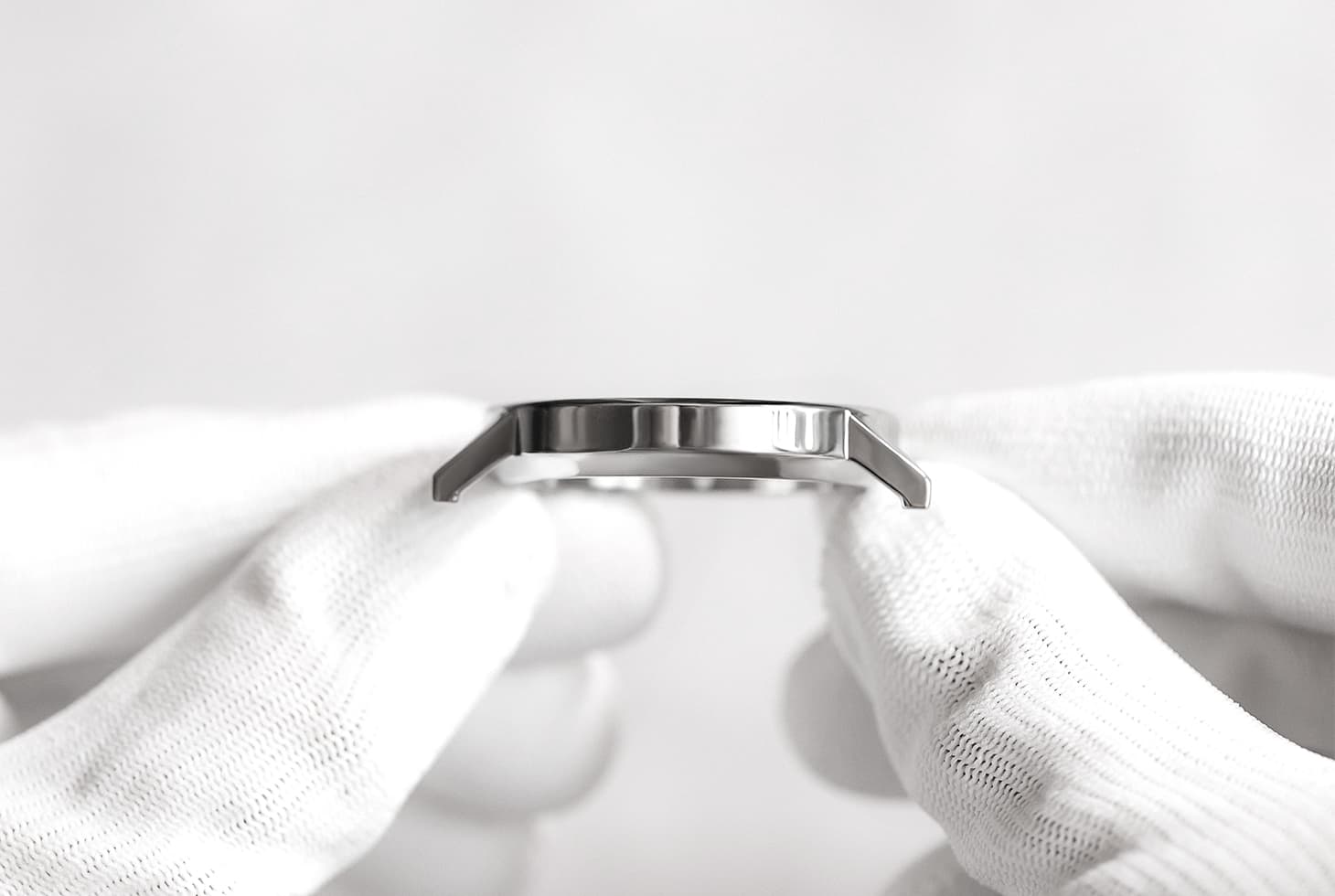 Perfect Fit Guaranteed
Tired of awkwardly-fitting watches? With an Ambassador watch, you never have to worry about how well it will fit on your wrist. The answer is simple - perfectly! Over the years, we've meticulously trialed and tested various size options, ultimately arriving at our signature 40mm-wide and 9mm-thick case. Not too thick, nor too thin, it's simply perfect.
Made For Life On The Go
You're an exceptional, outgoing individual, and your life is never still. The Prime Ambassador is a watch built with outstanding care for durability. From multiple case coatings, ensuring longevity and sleek luster, to a refined "workhorse" movement to keep you on-track and on-time, every time.
Sleek 20mm Band Size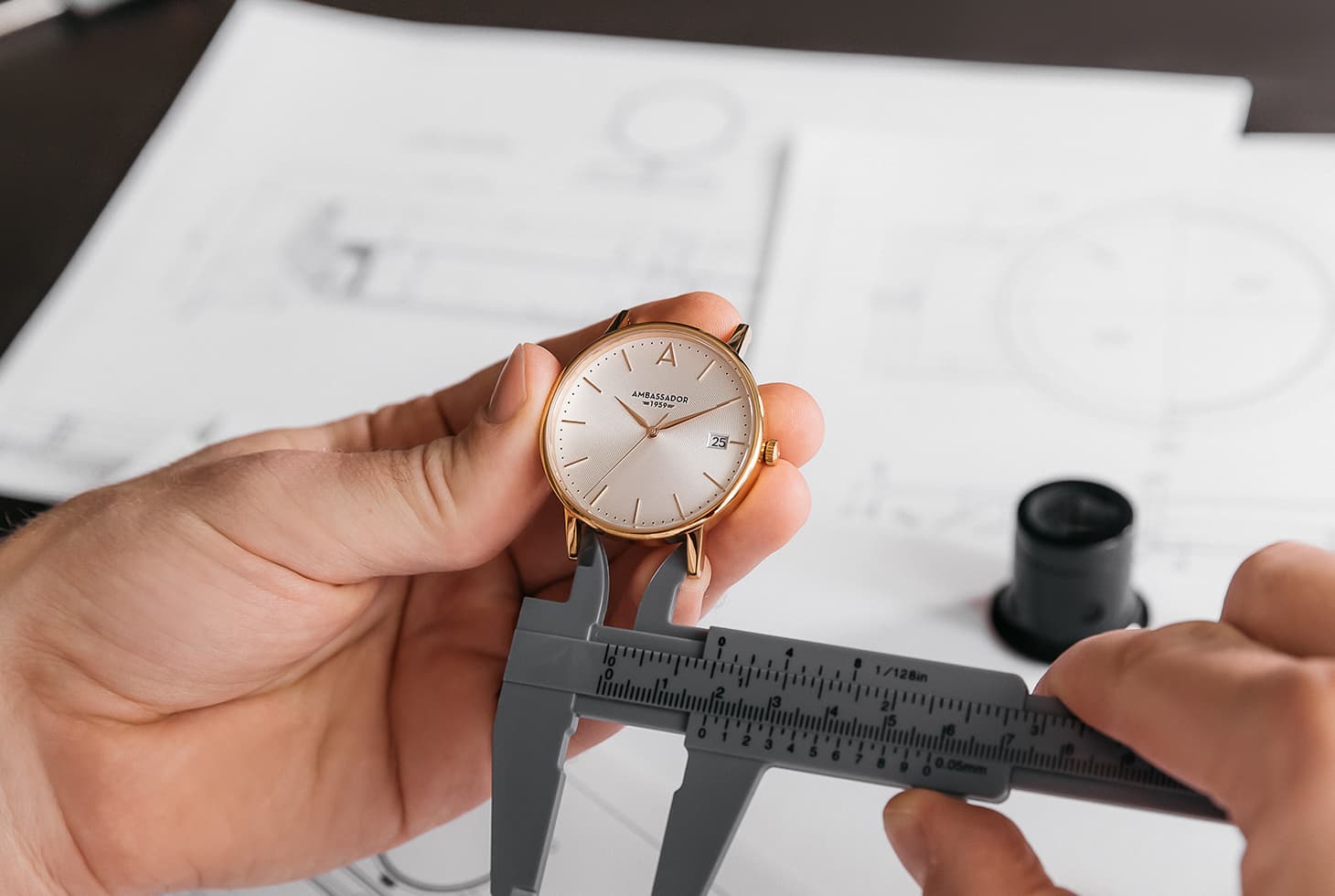 We hand-pick every element with the insatiable desire to design a watch that gracefully compliments your attire for any occasion. Our watches feature a sophisticated yet modest 20mm band that's anything but ordinary - created with comfort, reliability, and a touch of classic elegance in mind.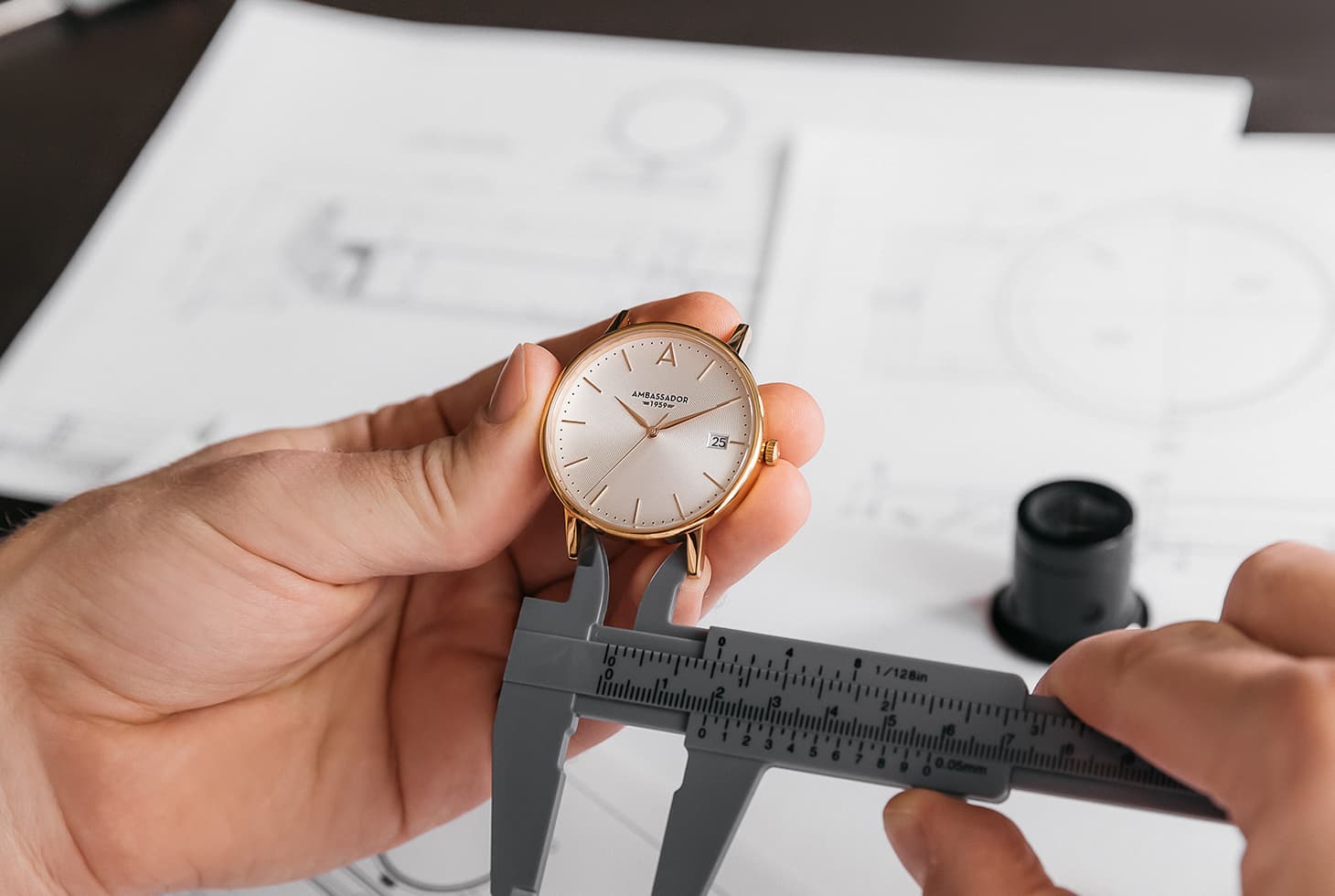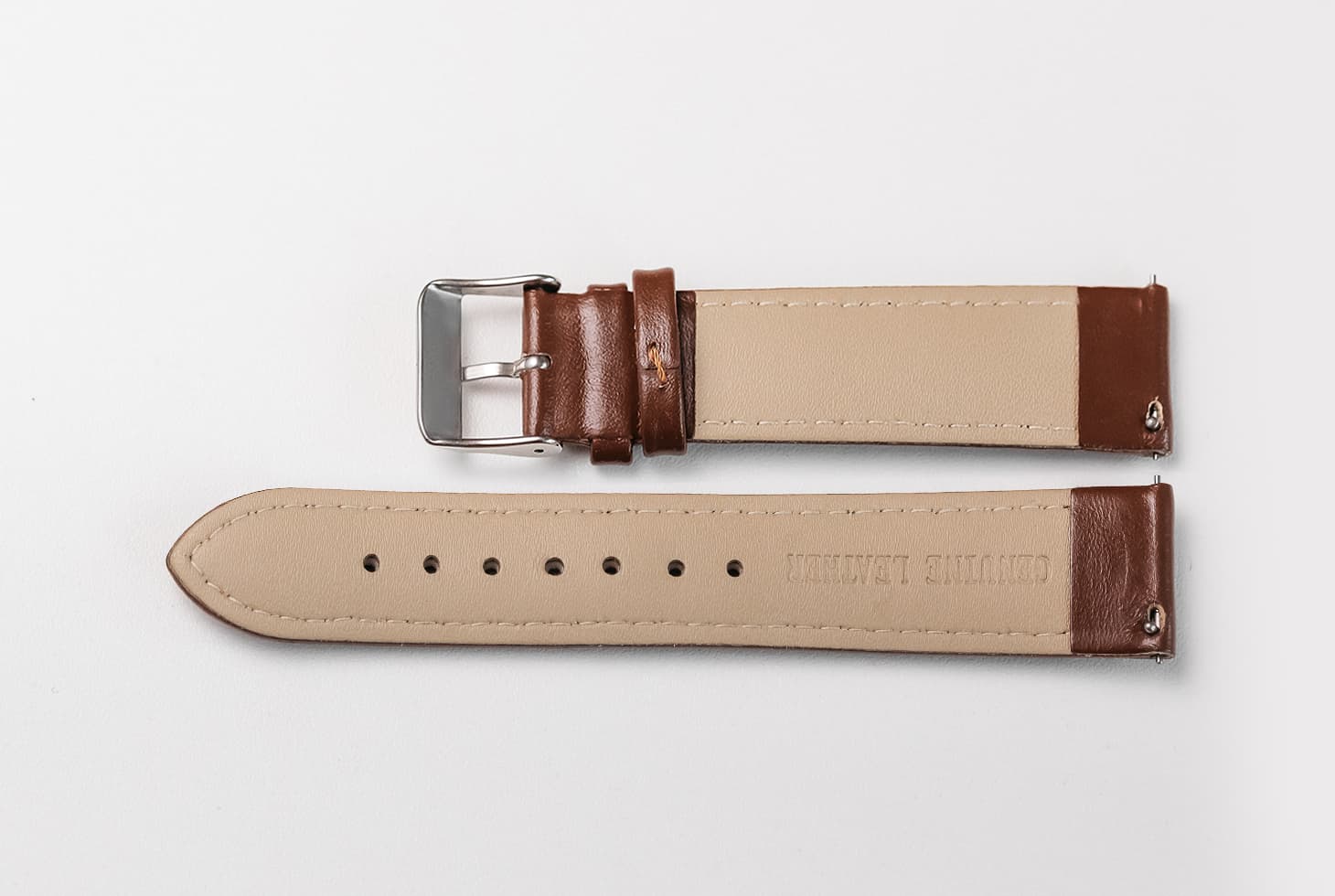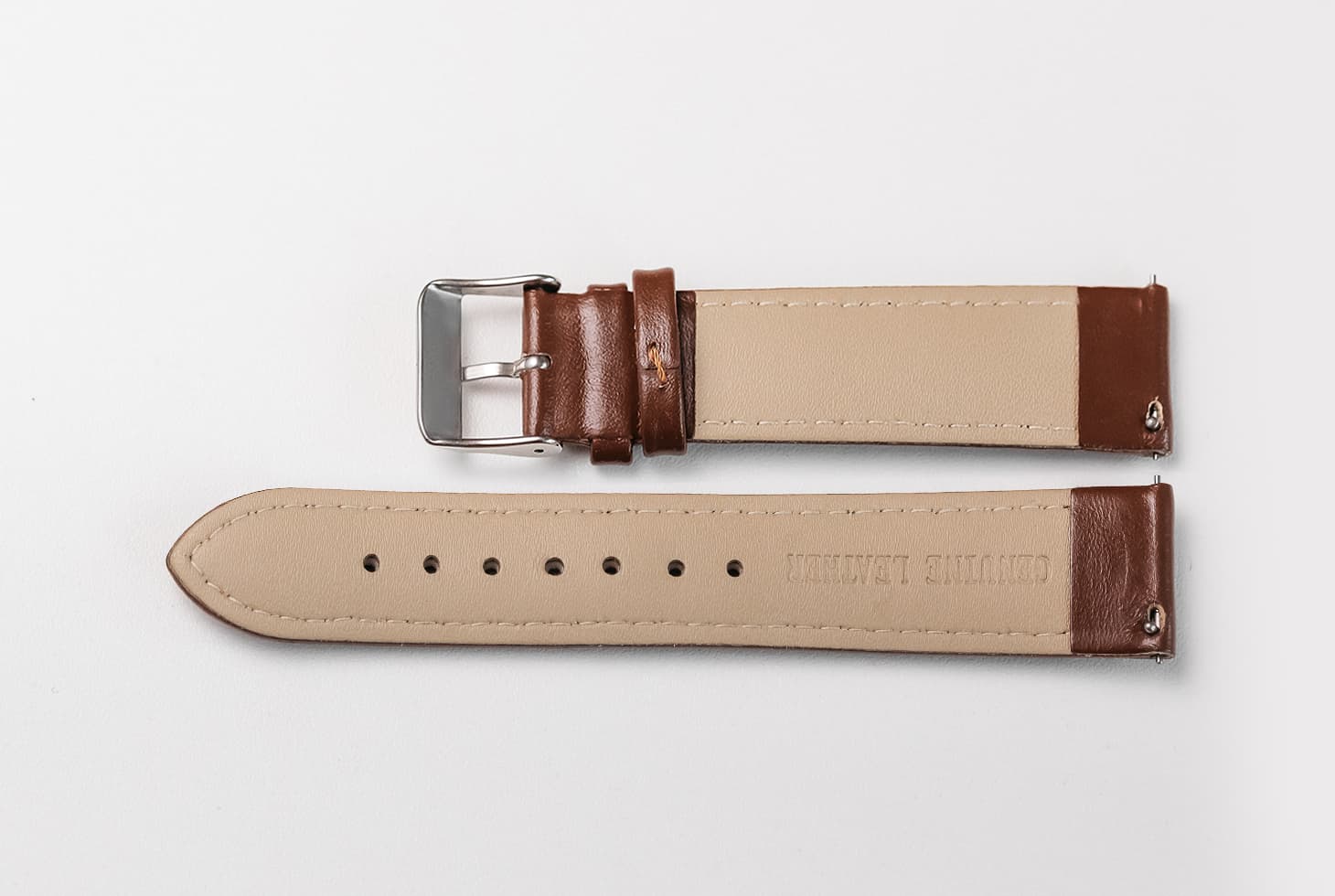 Universally-Fitting Straps
Our signature genuine leather straps are designed to fit any wrist-size comfortably and elegantly. Featuring a slick Ardillon buckle, nine premade holes, and two sturdy loops to keep the strap secured.
Explore
Discover Ambassador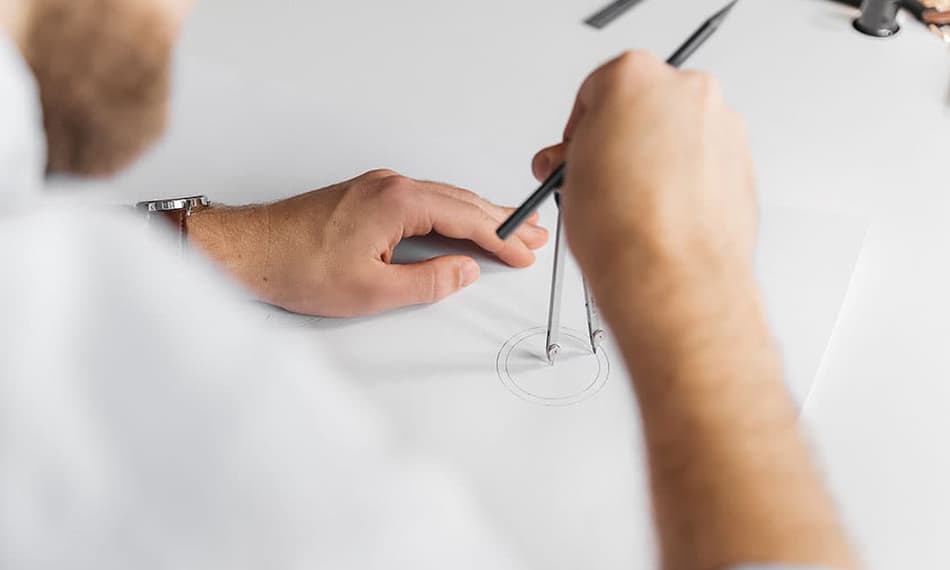 Designed in Sweden
Experience the excellence of true Swedish craftsmanship. Every watch we create is designed in-house, with meticulous precision and absolute perfection in mind.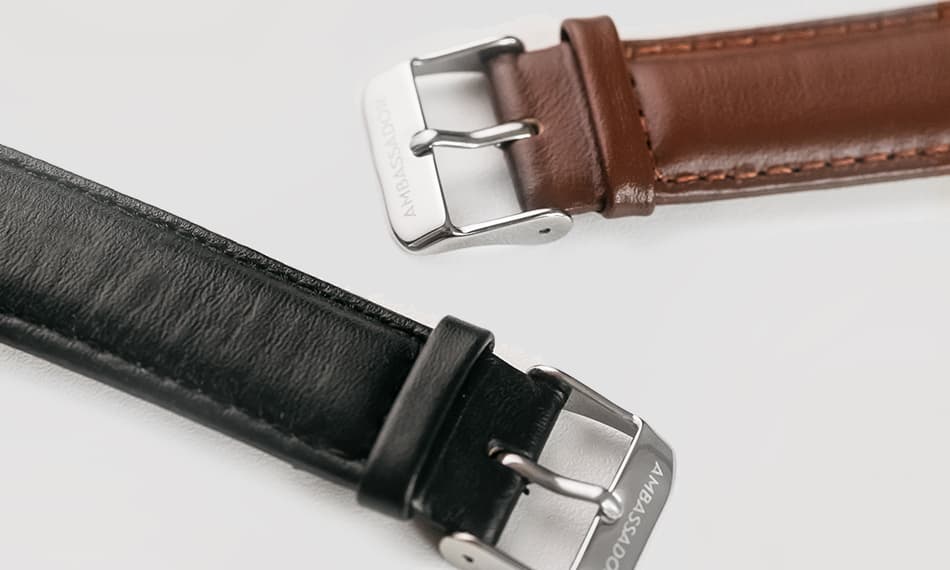 All Ambassador watches are built with extreme precision and attention to detail. We are committed to using the absolute best materials while still offering an affordable price.

The Prime Collection
A stunning classic featuring sapphire, crystals, elegant details, and refined movement backed by a decade-long warranty. Because you shouldn't settle for less.
Explore The Collection