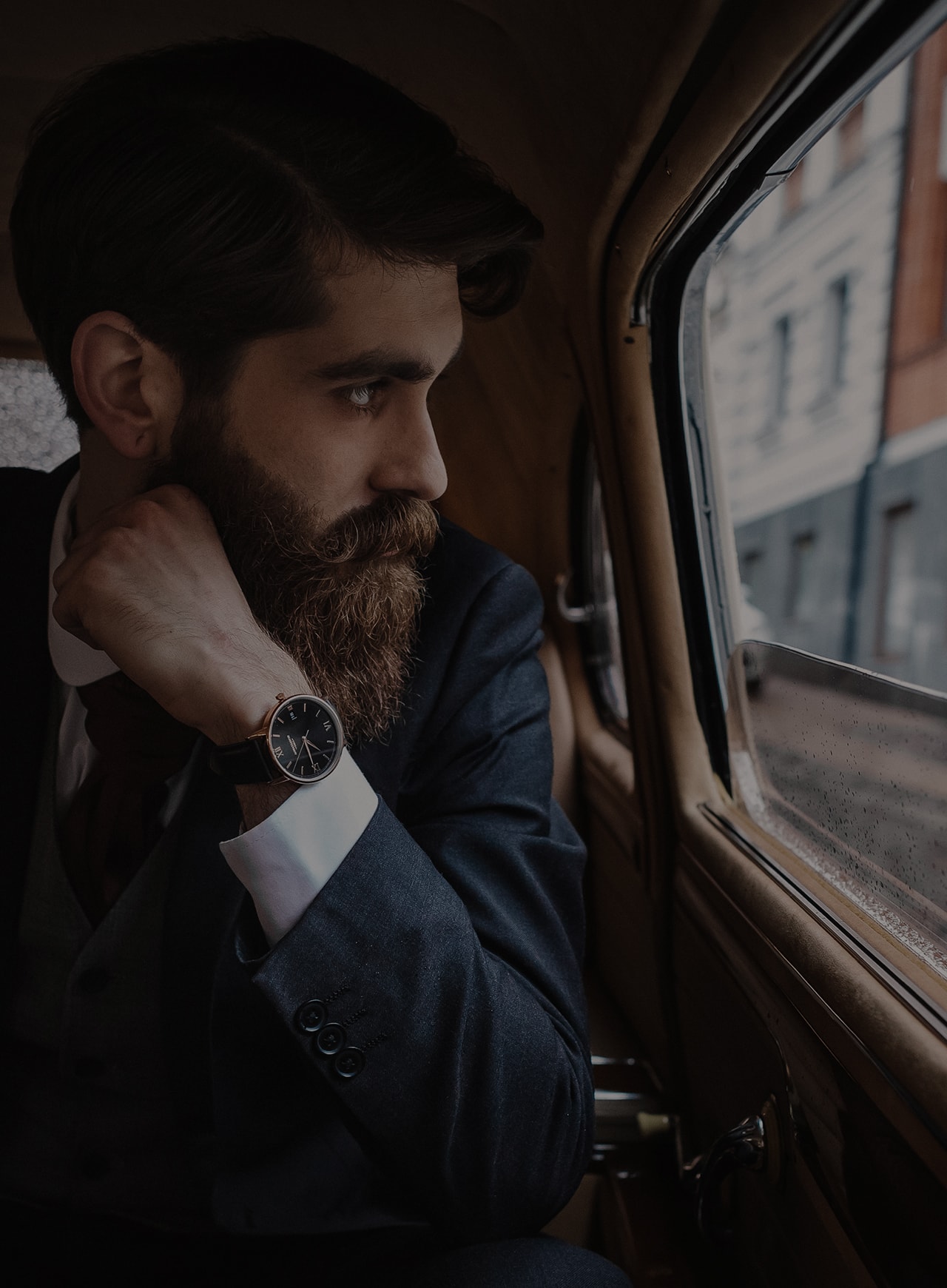 Men's Watches
Explore our collection of classic men's watches. The Prime Ambassador is designed to be extraordinary - a remarkable timepiece for leaders, innovators, and the exceptional men.
Free Shipping Worldwide
Free Shipping
60 Days Free Returns
60 Days Returns
A TRUE CLASSIC FAVORITE
Heritage 1921
Enjoy a timeless and elegant testament to classic watchmaking that attracts compliments and admiration. This watch is a tribute to the classics, with a modern flair. Our concept for this design borrows inspiration from the 20's - an era clad in silver and hallmarked by unmistakable class.
The Heritage 1921 features a remarkable "Clous de Paris" guilloché pattern, inspired by the Louvre in Paris and brandished by renowned timepieces like the Audemars Piguet Royal Oak. All indices are embossed in polished silver, overlapping a prominent raised logo and covered by genuine sapphire glass.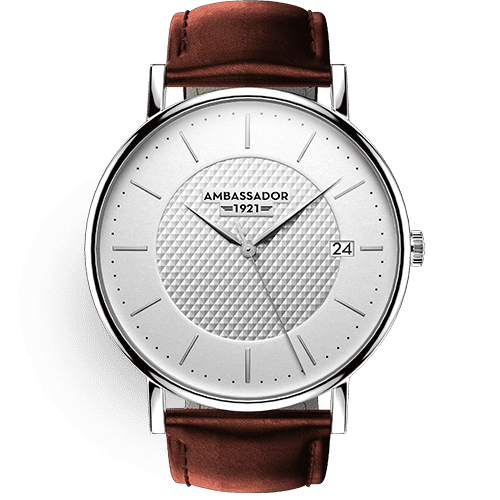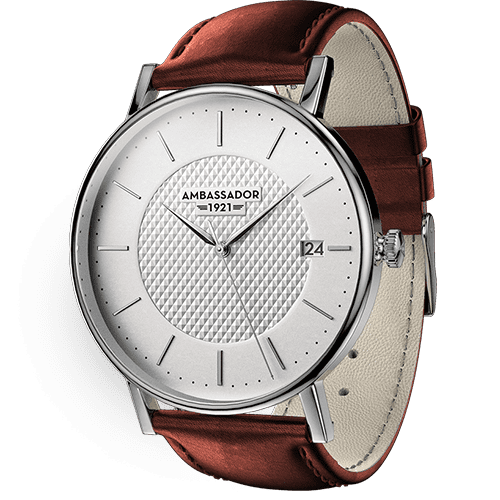 A refined classic favorite.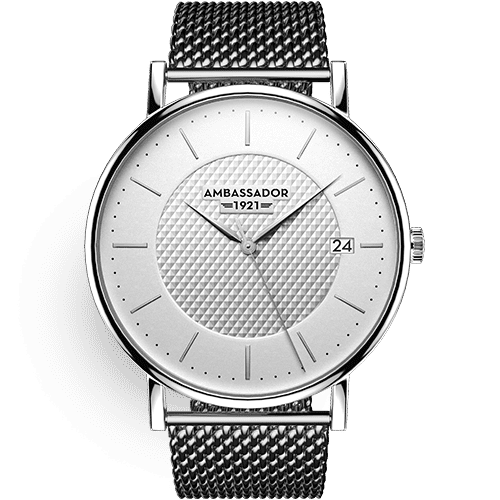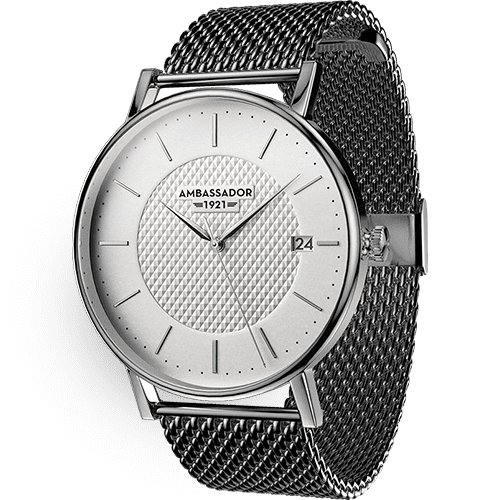 Luxurious polished silver.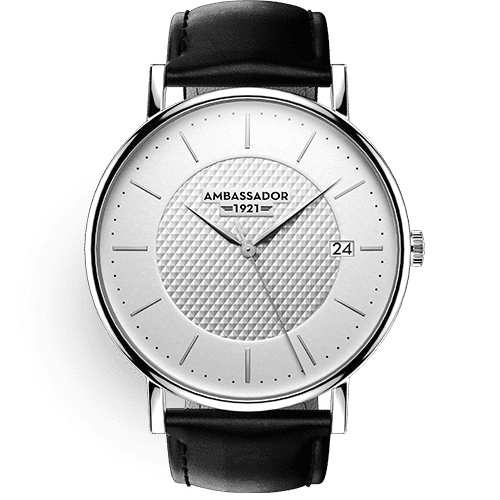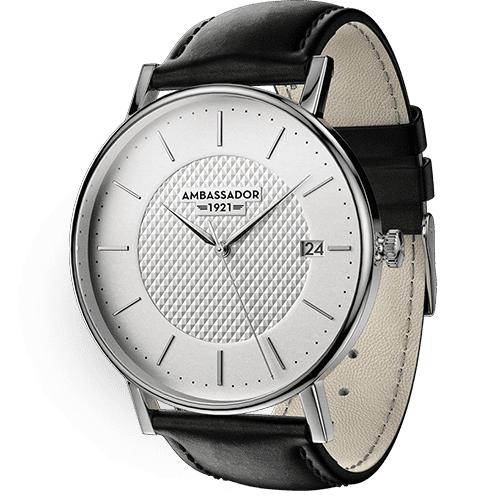 A timeless classic look.
BOLD, CONFIDENT, EXCEPTIONAL
Heritage 1863
Make a statement with the bold color scheme of the Heritage 1863. Inspired by the 1800's - an era of refined luxury, the contrasting polished rose-gold features and captivating black watch-face are bound to draw attention and transfix admirers.
The Heritage 1863 features bright gold roman numerals, baton hands, and a stunning highly reflective sunray dial. This mesmerizing configuration is completed by embossed indices and a polished gold Ambassador logo to create an exceptional, bold timepiece.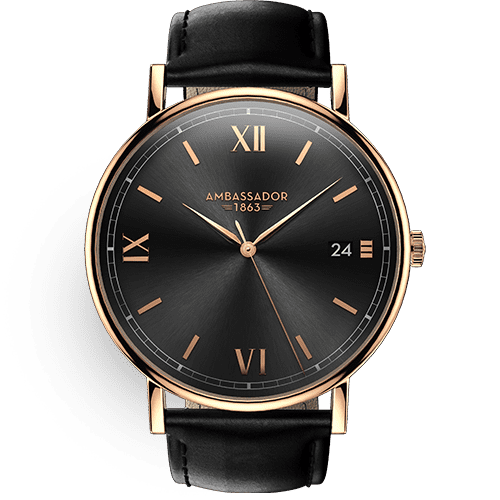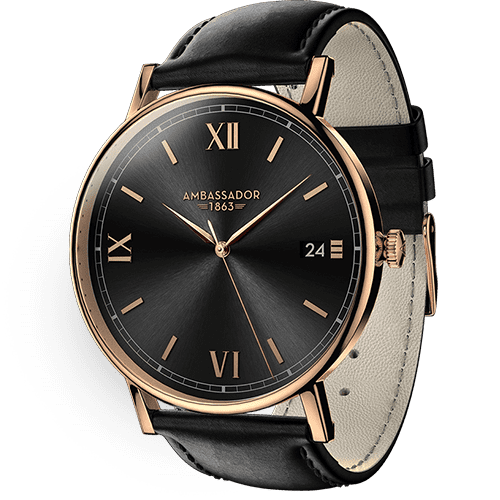 Well composed elegance.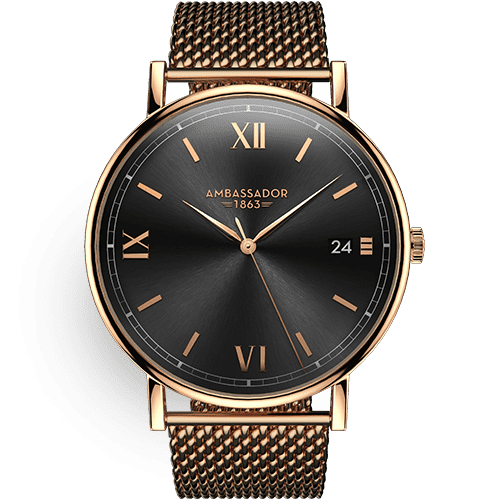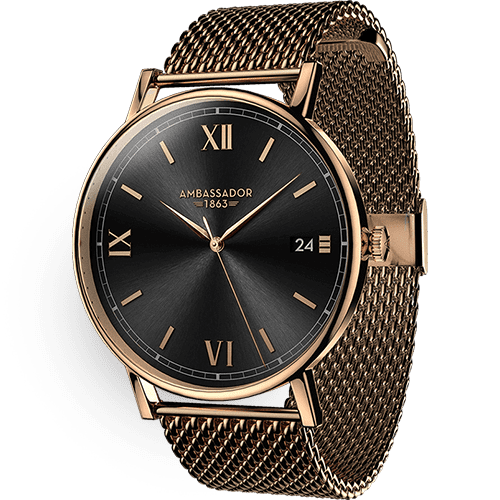 Exceptional, bold luxury.
THE TIMELESS MASTERPIECE
Heritage 1959
Enrich your wardrobe with a timepiece that fuses a timeless classical concept with an explorative modern touch of luxury. Designed with the 50's in mind - the Heritage 1959 is a true tribute to the spirit of the "Golden Age" that takes after its tones of expansionism and financial prosperity.
The Heritage 1959 features a concentric circular pattern that combines a minimalistic white watch-face and embossed rose-gold indices, stamped with our trademark "A", covered by genuine sapphire crystal glass.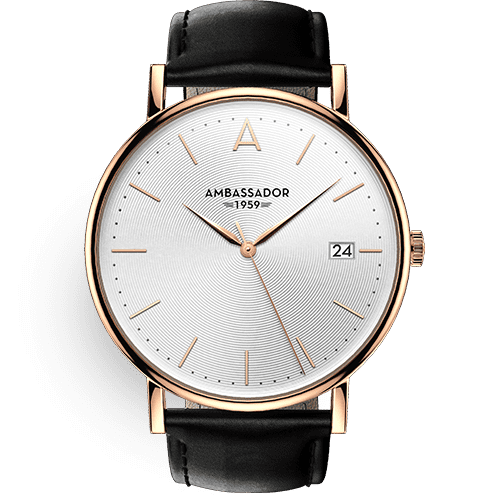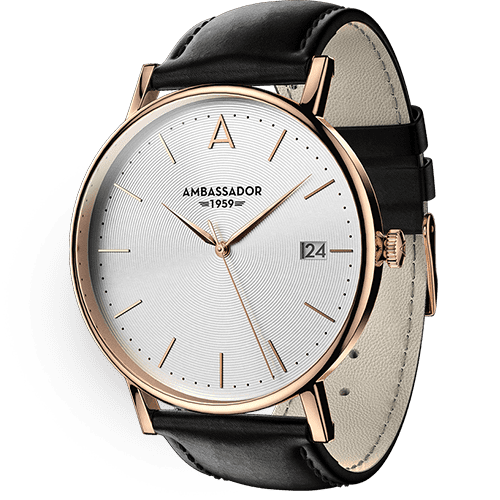 The ultimate business watch.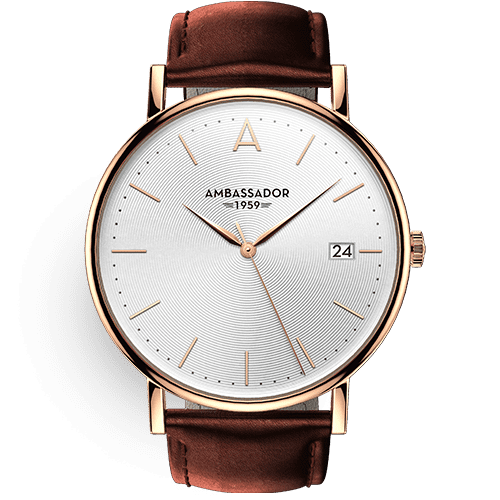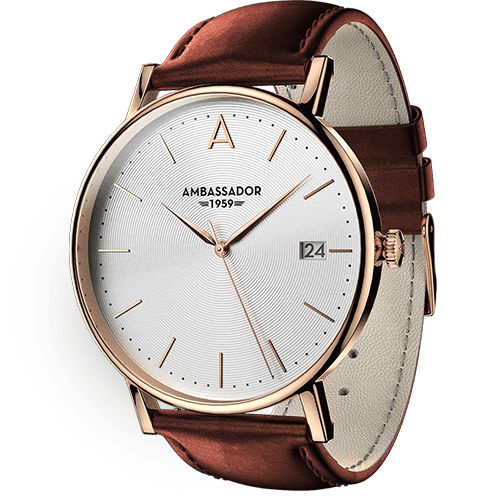 A luxurious modern masterpiece.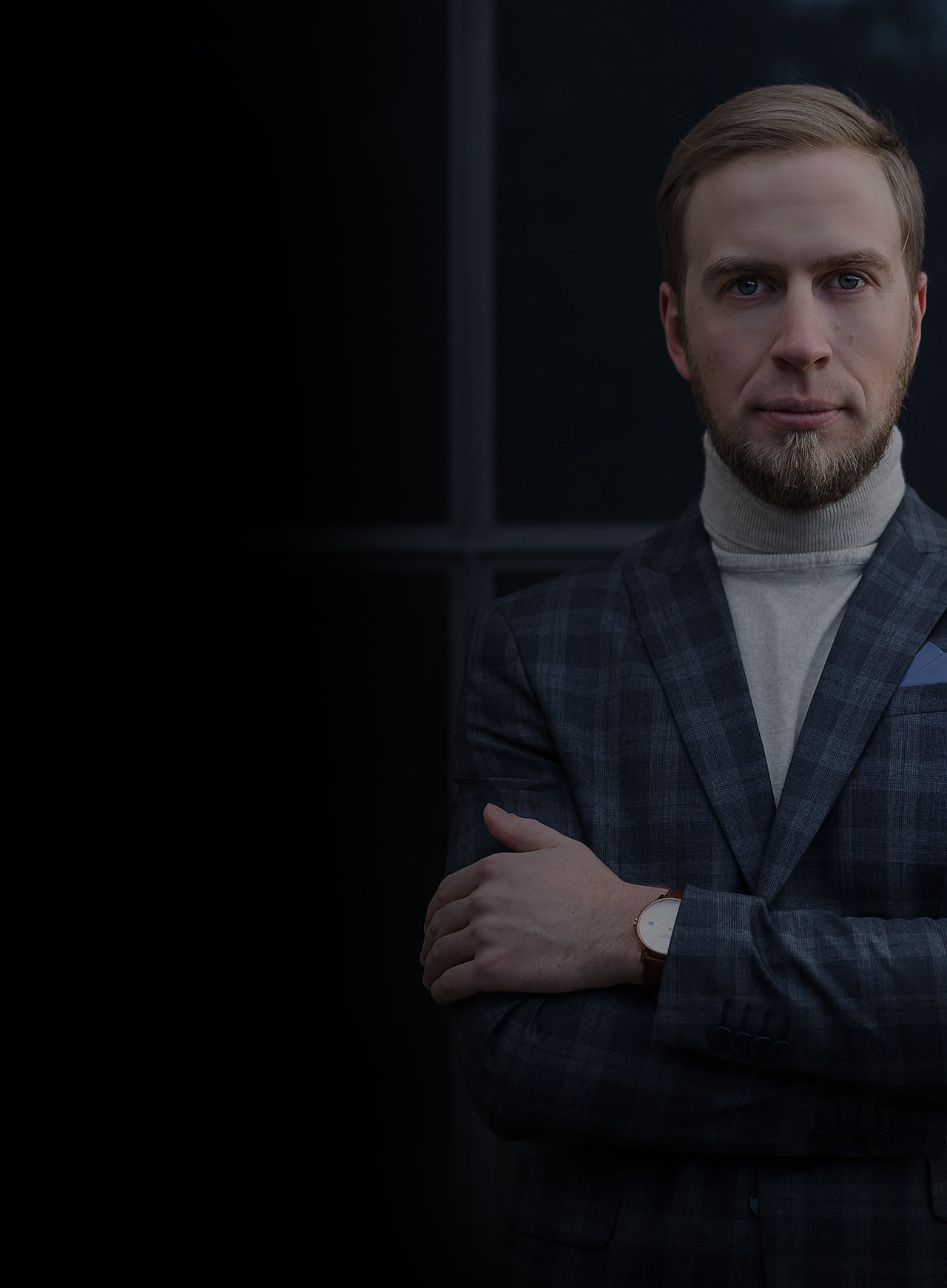 Timeless Design Rooted In The Modern World
"The Heritage collection is my personal favorite. The variety of looks to choose from - all inspired by traditional fashion eras - is something I find truly unique.
I genuinely believe that we've managed to squeeze as much luxury and modernity into a collection of men's watches as possible and still make them a tribute to classic watchmaking, which I'm very proud of."
- Alexander, Art Director of Prime Ambassador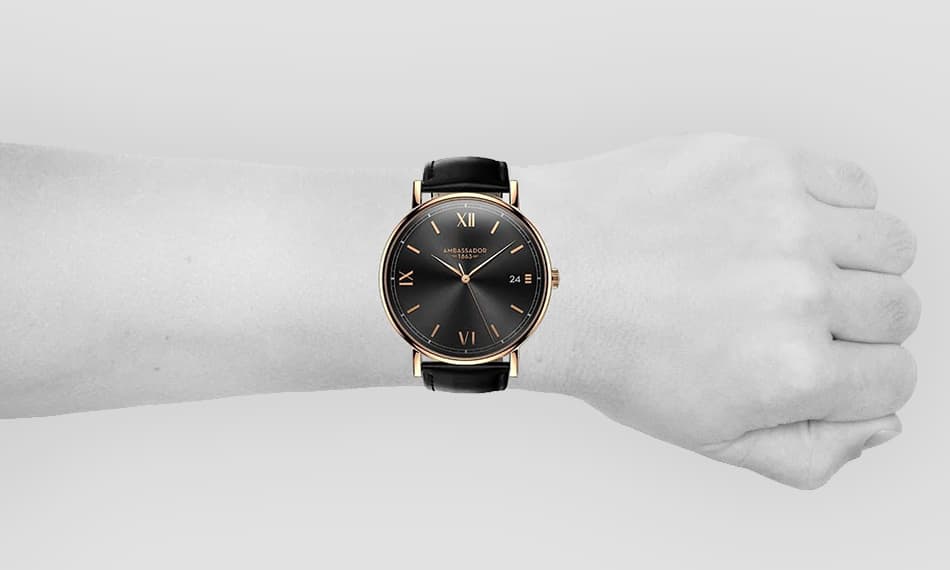 Enjoy a versatile and comfortable strap that lets you adjust the size with ease, ensuring a perfect fit every time. The straps are supple and thin to provide a slick, luxurious look.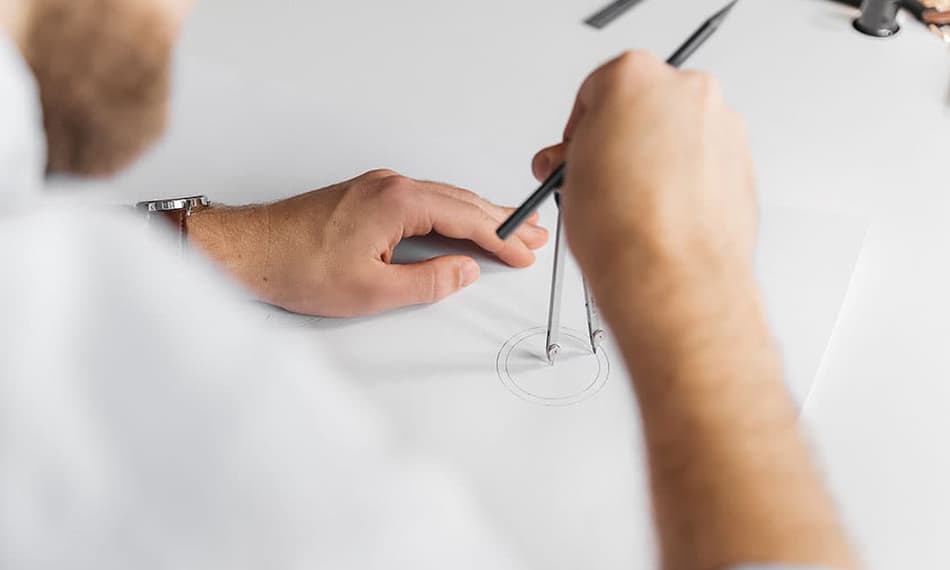 Designed in Sweden
Experience the excellence of true Swedish craftsmanship. Every watch we create is designed in-house, with meticulous precision and absolute perfection in mind.