Wateproof vs water-resistant watch?
Trends, trends, trends. We're going to talk about trends again. You see various devices coming up on the market, you hear waterproof and water-resistant as some of the features. The main question is: What's the actual difference? There are a lot of articles written on this matter, but we think we can debunk all the myths and come up with a clear answer for you. So this is the article where we take a closer look at the differences between the two terms, with the focus on the world of watches.
If you're here for the real deal, you're at the right place because we're going to talk differences between the terms and offer you the best waterproof watches on the market. So let's get straight to the point.
Water-resistant watches
This is the lowest level of water protection available. If your device has water-resistant as one of its features, it means that it's more difficult for the water to get inside of it. It's probably built in such way or may be covered in a special substance that can help your device in case of water contact. Although you can see water-resistant watches widely available on the market, we're not a big fan of the technology. It can protect your device when you're washing your hands or there's a light rain outside, but it is pretty much useless apart from it.
Waterproof watches
This term is self-explanatory. This is the highest level of water protection available. Do you want to go for a swim? I heard there are some beautiful beaches in Barcelona. No problem. Need a shower? No problem. You're at Valhalla Missile Silo, Texas for a dive? No problem. Wash your hands? Absolutely no problem. And yeah, "death by toilet" is not anymore a problem for you.
So how is the pressure measured? It's measured in ATMs, which stands for atmospheres. Then it's converted to water depth to make these measurements easier to understand. 1 ATM is equal to 10 meters (33 feet) of water pressure.
We recommend you 3 ATM for daily usage. Rain, splashing, accidental submersion and showering. You're set and safe. Have fun :)
So why do you need all this information without putting it into the actual use? Why do you need all these fancy terms, if you just want to buy a designer watch that is waterproofed enough and you don't have to worry about it? We got you covered. We produce the most beautiful and the most technologically advanced watches ever. On top of that, they're all waterproofed so you're all set for your next weekend.
Classic waterproof men's watch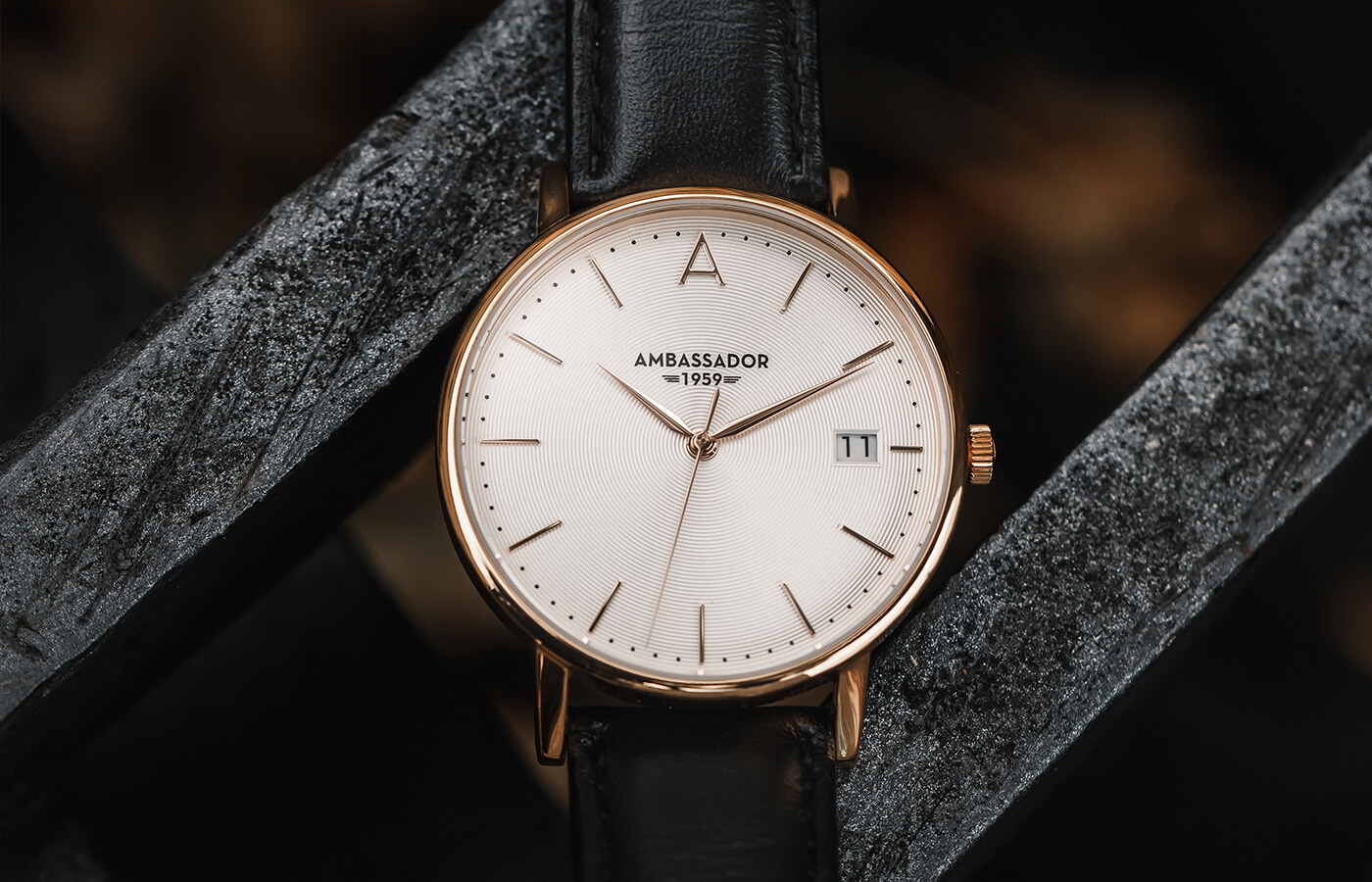 40mm polished steel and Japanese quartz movement. This watch is the definition of a masterpiece. We designed this watch for the geezers who love the ultimate classic feel of the watch. The waterproof side of it is perfect too. We color coated it several times for the color to last for years, even when you have a frequent contact with water. On top of that, all the steel we use in our watches are stainless (both case and straps), to handle water without a problem.