All you need to know about Men's Watches
Why do men's watches still remain as a style statement? Do we always wear them on our wrists? We shall be taking an in-depth look at the realm of men's watches. Some surprising and not so surprising facts will emerge.
In this definitive article, we will explore how, even though we are in a digital world where everybody and his dog has a smartphone in his sweaty palm, wristwatches are still 'en vogue' and very much sought after. Men's magazines (the glossy ones with big photos) are filled to the brim with adverts for luxury watches for men. Why is that so?
Men's watches were not always remained on the wrist, for many years men's watches were firmly in the pocket. We explore how watches migrated from his pocket and arrived on a man's wrist.
Ok, ready? Then let's begin...
Why watches at all?
The range of acceptable jewelry for a man is limited. Many men are only going to be seen with three main accessories, decorating their cuffs and hands - a stylish watch, a stylish pair of cufflinks, and a simple wedding band if they're married. Perhaps.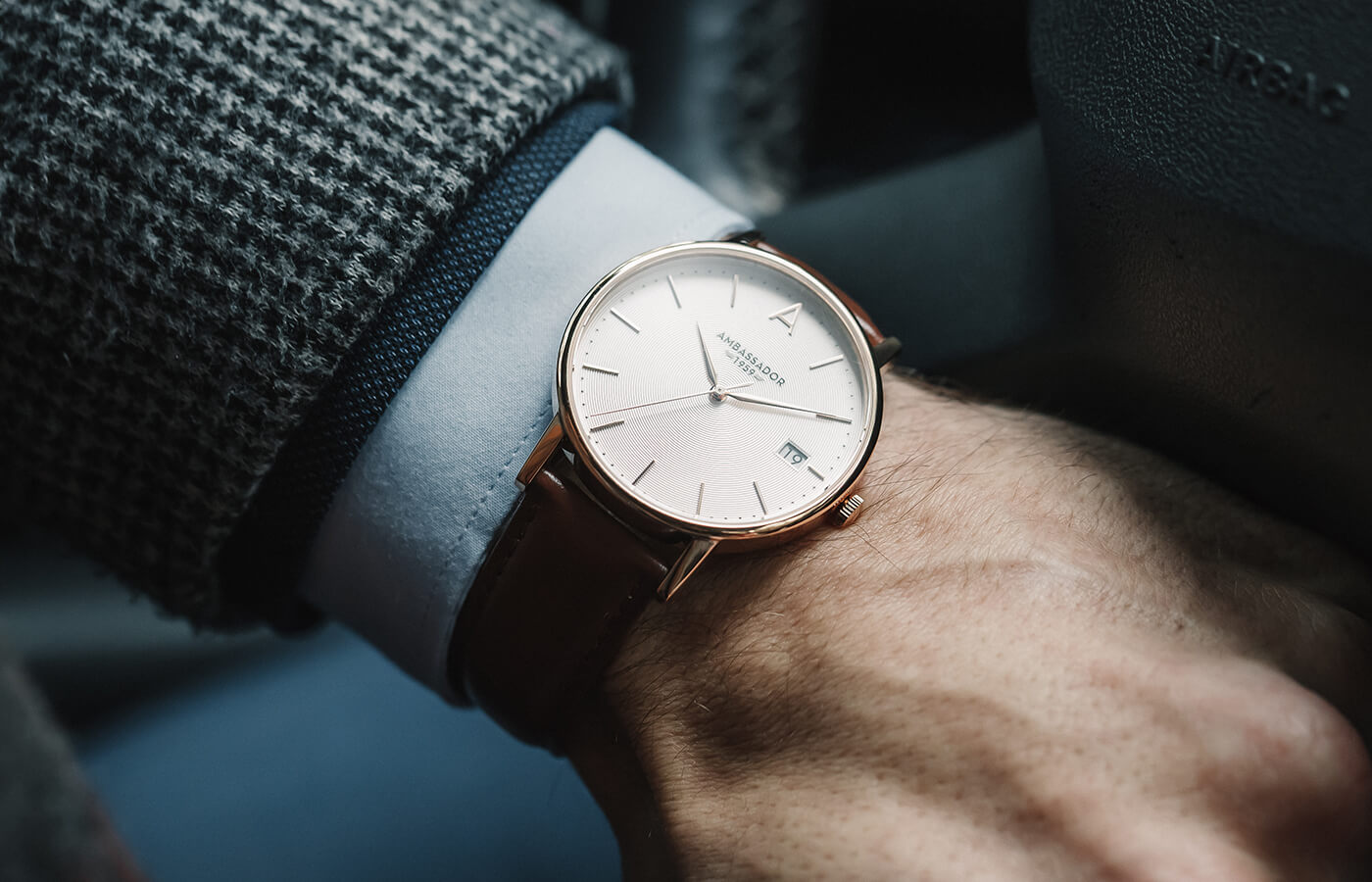 In addition to helping the bearer stick to their schedules, men's watches display their sense of style. They are a form of self-expression - reflecting a hint of danger, adventure and sports (perceived or otherwise) depending on the make and model of the watch.
But if we can tell the time by pulling out an iPhone, why have wristwatches endured?
To understand the why, we need to understand the history of this timepiece, how its past continues to inform its present, and why a man might consider wearing men's watches in the 21st century.
A short history of men's watches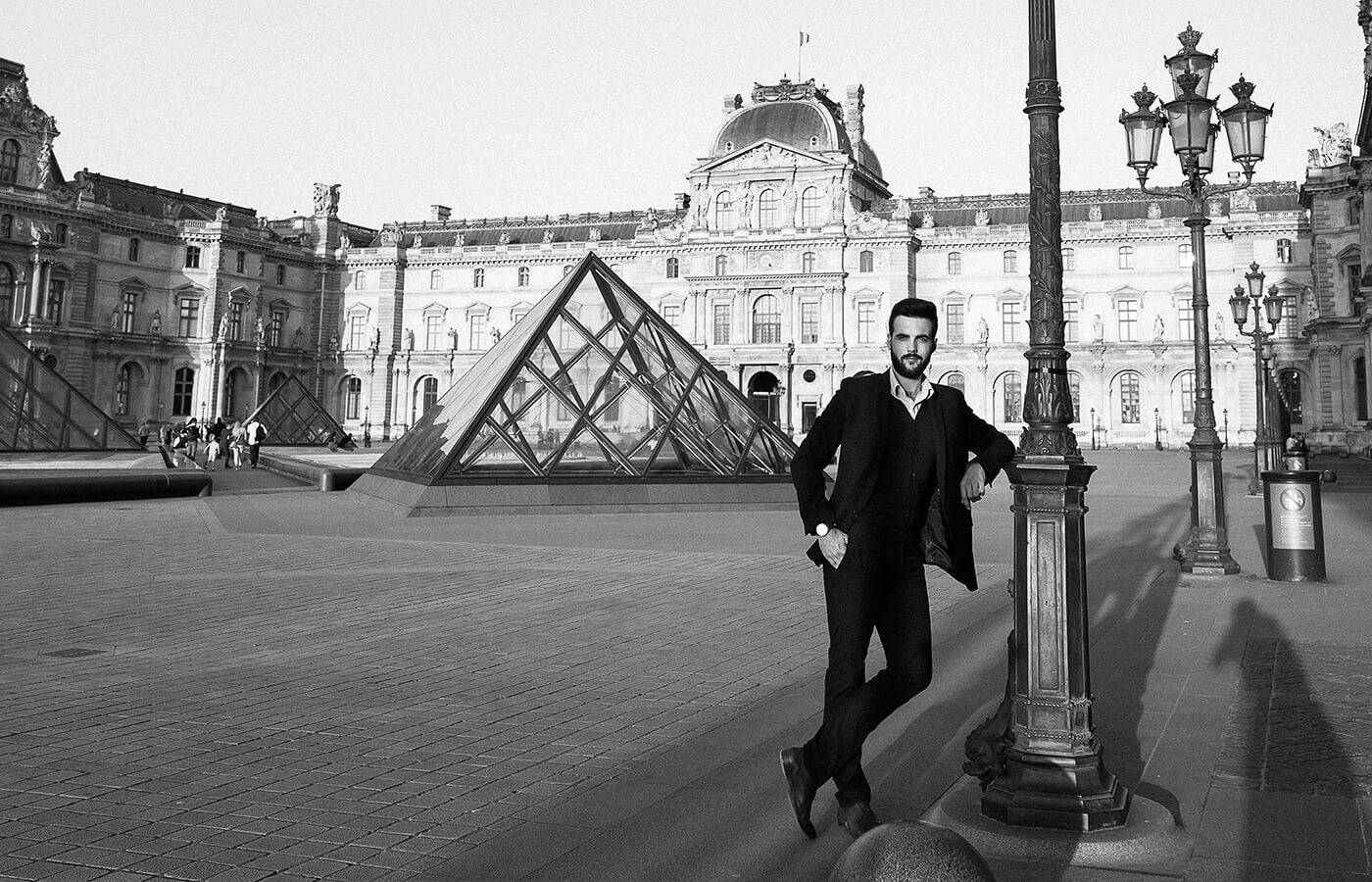 While wristwatches become a men's style staple around the world, up until the late 19th-century, it was considered a piece of jewelry exclusively for women. Men preferred the pocket watches.
This wasn't some arbitrary fashion decision based on taste or gender; there was actually a practical reason for men's preference.
Before the 20th century, watches were extremely susceptible to the elements. Moisture, cold, heat, and dust could easily bungle the intricate gears and springs within a watch, causing it to lose its accuracy. As men were more likely to face these elements and held positions in the military, business, and government that made accurate timekeeping more of a paramount concern for them than for women, care had to be taken to protect their timepieces and to keep a schedule.
Function is all
As with most things in male history, it would take a war for patterns to change and for the watch to leave the man's pocket and be placed firmly on his wrist.
Pocket watches require a free hand to use - you reach into your pocket and hold it while you check the time. In the tumult of battle, men needed all the free hands, they could get their, er... hands on. So soldiers began improvising wristwatches by strapping their pocket watches on their arm with straps of leather.
The first instances of the use of these improvised wristwatches (pocket watches) are said to have occurred among British soldiers fighting in the Boer and First World Wars in the late 19th and early 20th centuries...
Called "wristlets," these leather straps had a cup to hold their pocket watches. By the 1890s, a few companies started manufacturing leather pocket watches for soldiers and even made improvements to them, like adding a compass on the strap for navigation. They were often marketed as "Campaign" or "Service" pocket watches.
Men returned from the trenches, and within ten years, wristwatches were the norm as many men found out how much more accessible, how much more stylish and how (not looking like your father was also a motive) they appeared to the opposite sex, as well as to their peers.
Wristwatches as men's watches were here to stay. The young male population in the 20's left their pocket watch cousins deep inside their father's wardrobe.
Today's technology did NOT kill off watches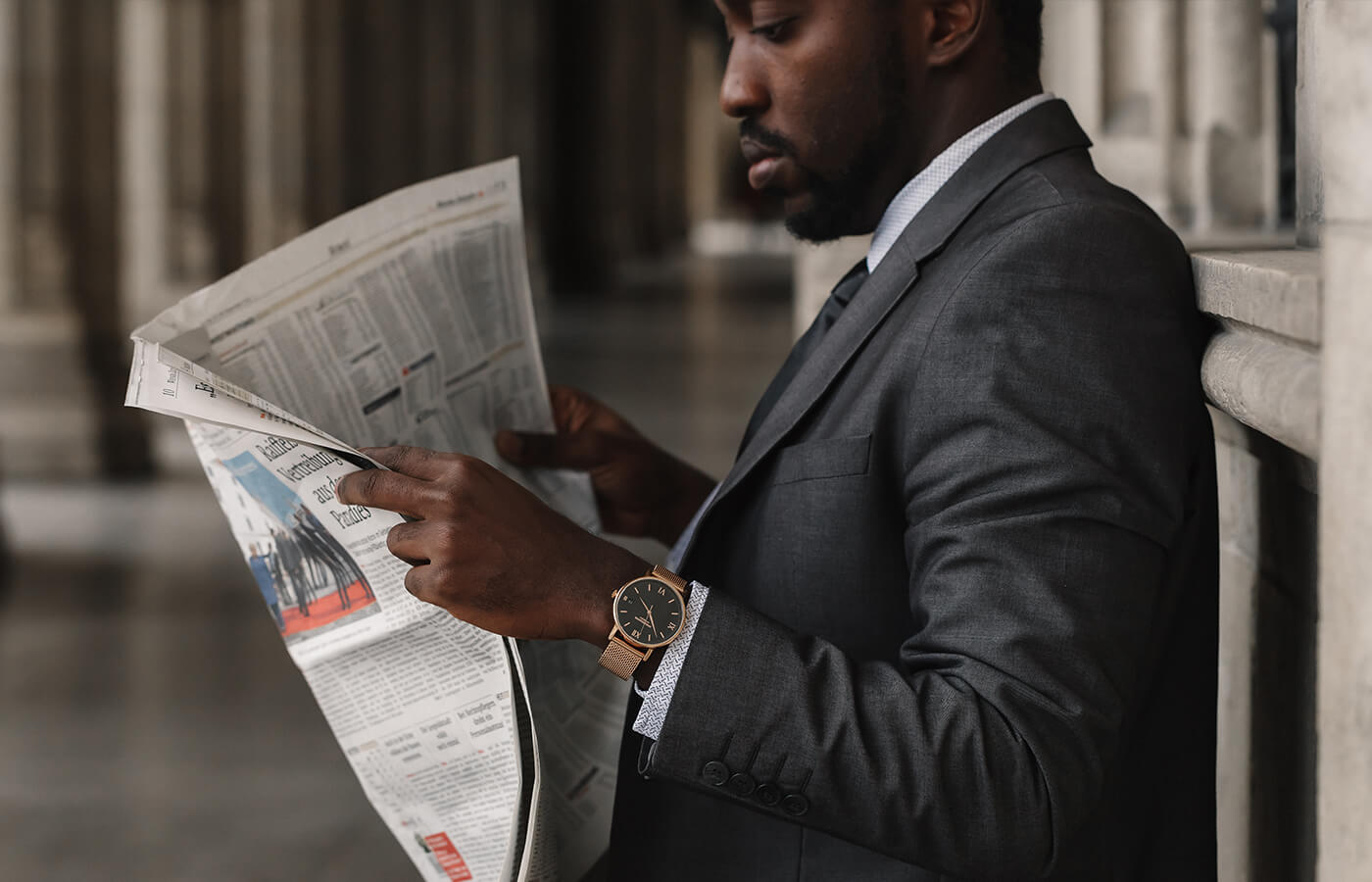 Now, in the digital age, it could be said that watches are irrelevant. With the advent of smartphones, why would men still crave a wristwatch?
However, today, men's magazines are filled with adverts for elegant men's watches and the industry is expanding. Why?
Without a doubt, it is a simple fact of the effortless style that a well-made watch gives to a man.
The functions of men's watches also get the better of smartphones. The battery life of a Japanese Quartz watch pales the limited battery life of an iPhone into insignificance.
Also subtly checking a beautifully crafted watch in a business meeting may get you look of admiration as your watch grabs a center stage, but pulling out your smartphone and swiping up will get raised eyebrows or worse.
Sartorial pursuits
A true gentleman can be recognized by two things, his shoes and his watch. His manners will become apparent later, but as you may find out in any high-class restaurant, whether in London, Milan or Paris, the head waiter can instantly ascertain your class from those two style clues.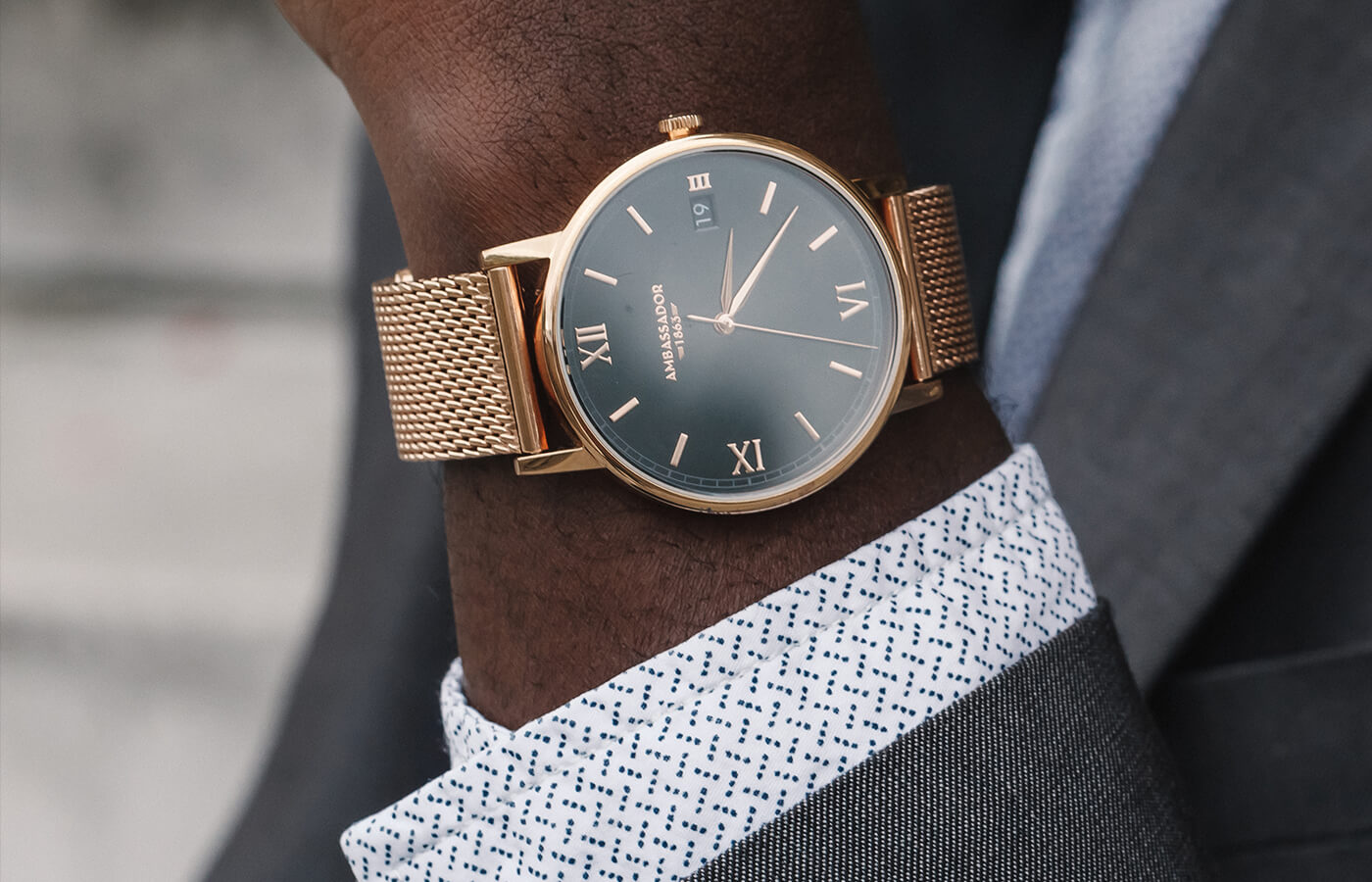 An urban gentleman's style is all about simplicity and timeless elegance. Therefore his watch should also reflect these attributes. Beautifully crafted watches convey a message that a head waiter will easily decipher.
A beautifully manufactured watch states this more perfectly than any well-crafted words can even try to describe. A well-crafted ooze charm and elegance in abundance.
Here is the bit where you need to concentrate
Watch's mechanisms come in three distinct and well-known types: mechanical, automatic and Quartz. Here is a mini breakdown.
Mechanical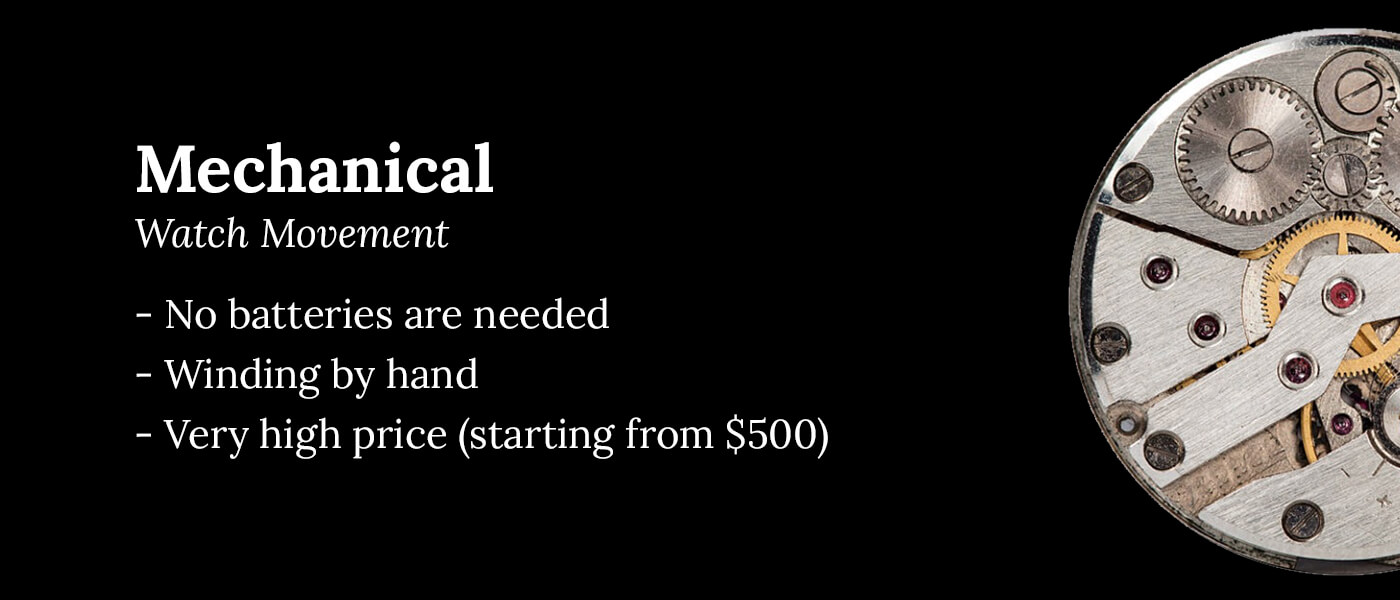 A mechanical watch is self-powered by utilizing a mainspring (a coiled wire) that one must wind by hand. Once the coil fully taught, it causes the second hand through a precise pressure to move the batons around the watch face.
Watch enthusiasts, aficionados, buffs, and flat-earthers love the old-fashioned mechanical wristwatches and see it as the pure grail of timepiece mechanics.
No batteries are needed; however, one must do the winding by hand, but isn't that a lovely feeling?
The costs of these watches tend to be very high with few of any note for under $500.
Automatic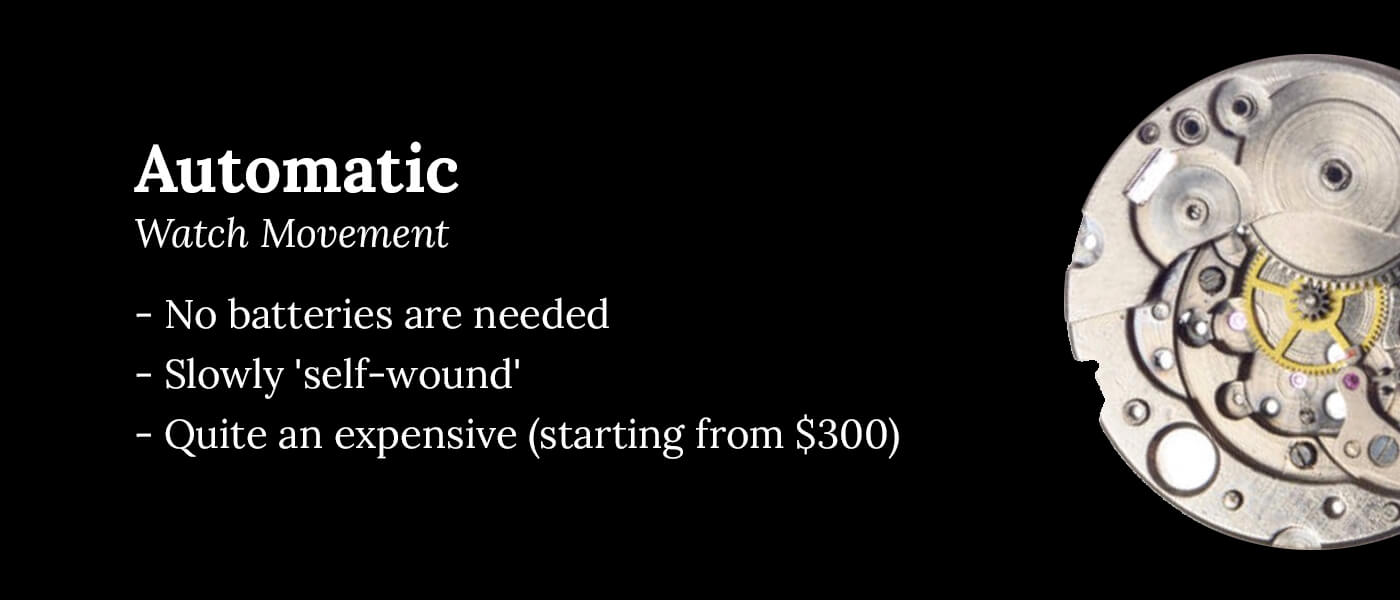 Commonly referred to as self-winding wristwatches; Automatic wristwatches are also powered by a coil. However the user does not need to wind the watch, but through the wearer's movement, the watch is slowly 'self-wound'.
You can also buy a watch winder that will rotate your watch while you are not wearing it. Also quite an expensive watch through its craftsmanship.
Quartz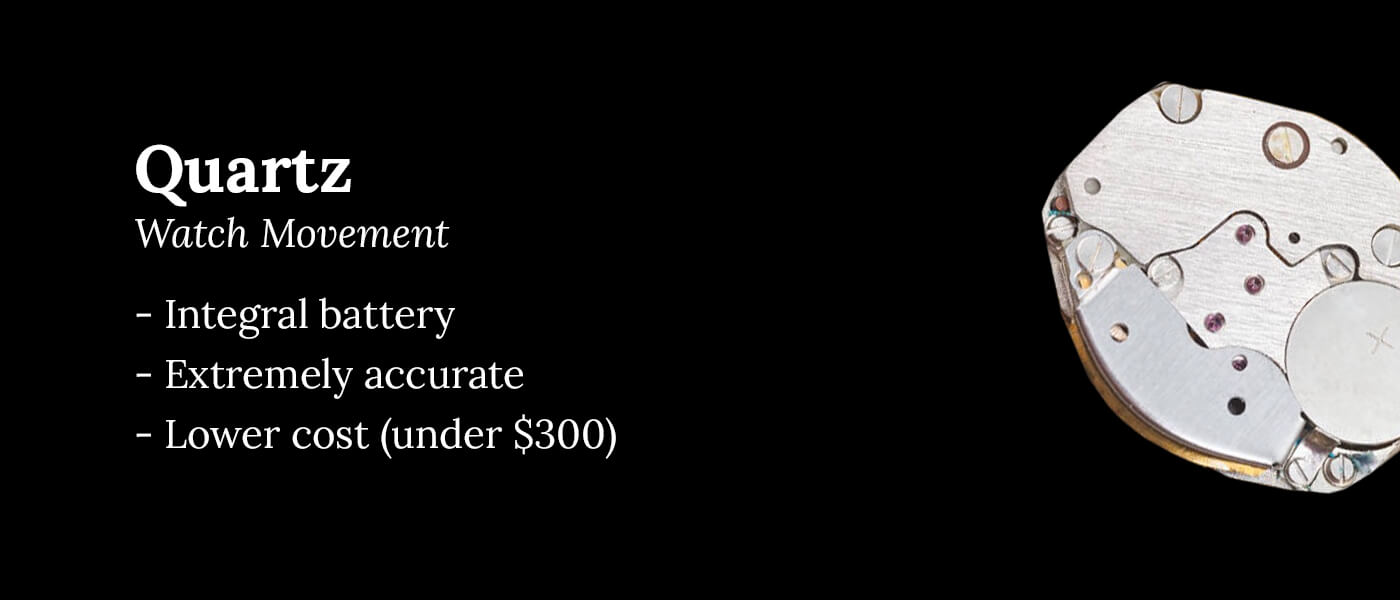 A Quartz watch comes with a tiny integral battery. These watches are extremely accurate, especially the Japanese Quartz movement.
The costs of a Quartz watch are much lower than its mechanical and automatic rivals, and so, the money can be invested into fine details, beautiful design and still give you superb mens watches under $200.
They can also take a bit of hard wearing, and so sports players and manual laborers are seen donning these little gems.
Check out these Quartz Movement watches (under $300)
Case thickness
For many years, a thinner watch case meant higher quality, more refinement, and of course resulted in a higher price tag.
Case thickness is an incredibly practical consideration when choosing your timepiece. Optimum case thickness for a dress watch is about 8mm. However, the desired thickness is down to your personal preference.
Researchers needed
With plenty of videos and articles already out there, covering the theory behind what makes a good watch, I wanted to do something different. I wanted to not only show you the different styles out there but why they evolved and from where? Who or what inspired and shaped them.
So, which type of watch do you choose? Should you go for a sports or a dress watch? What is the difference between a pilot and an Aviator watch?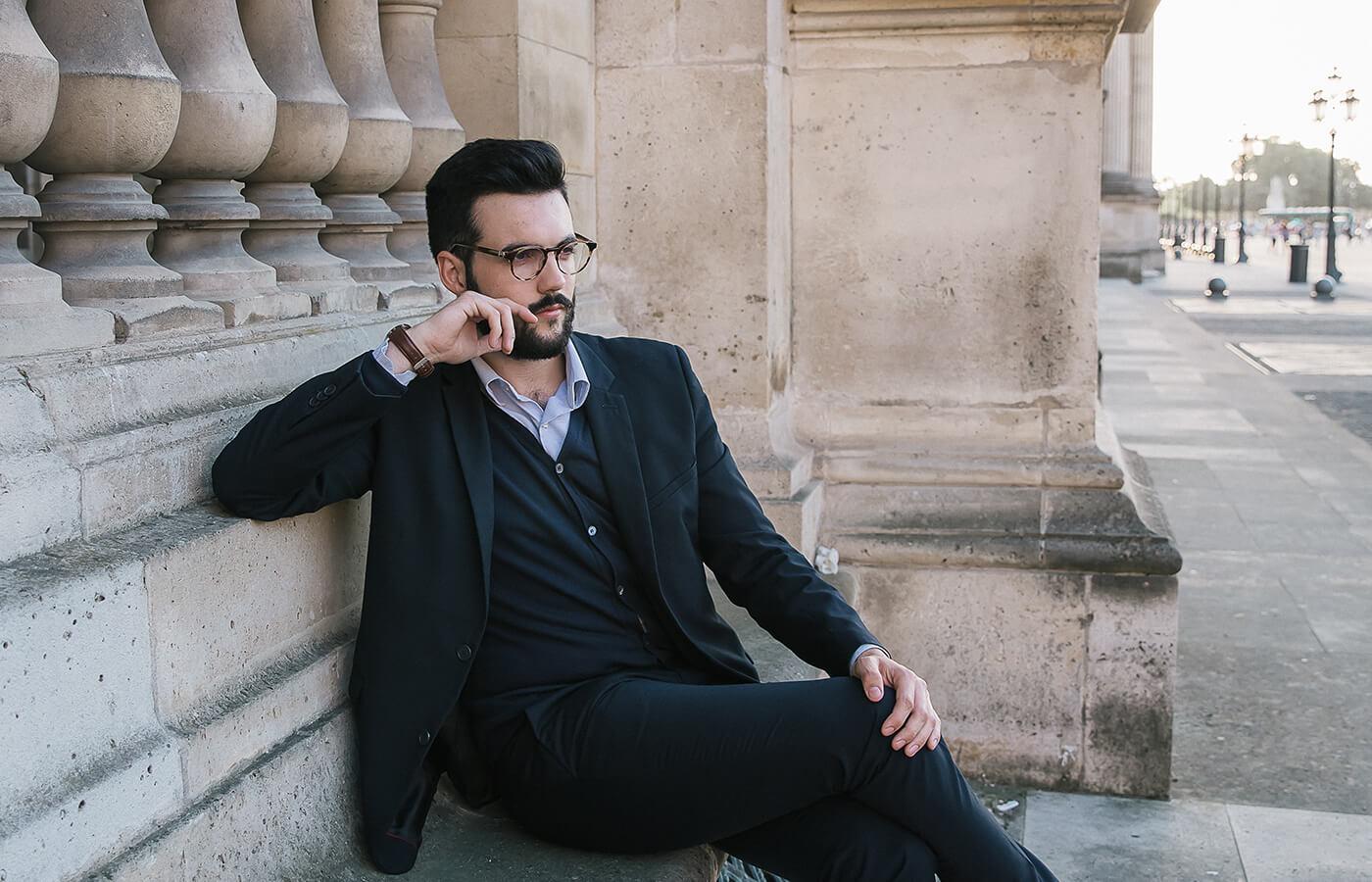 If you DO decide upon a dress watch for men, do you go for a black leather strap or brown leather, maybe Burgundy?
But then what about a more casual watch? Which watch face? There are so many choices, and hopefully, we can clear them up for you.
When it comes to stylish men's wristwatches, there are basically five types: dress, field, diver, aviator, and racing. We've compiled dossiers on each one.
Casual or sports watches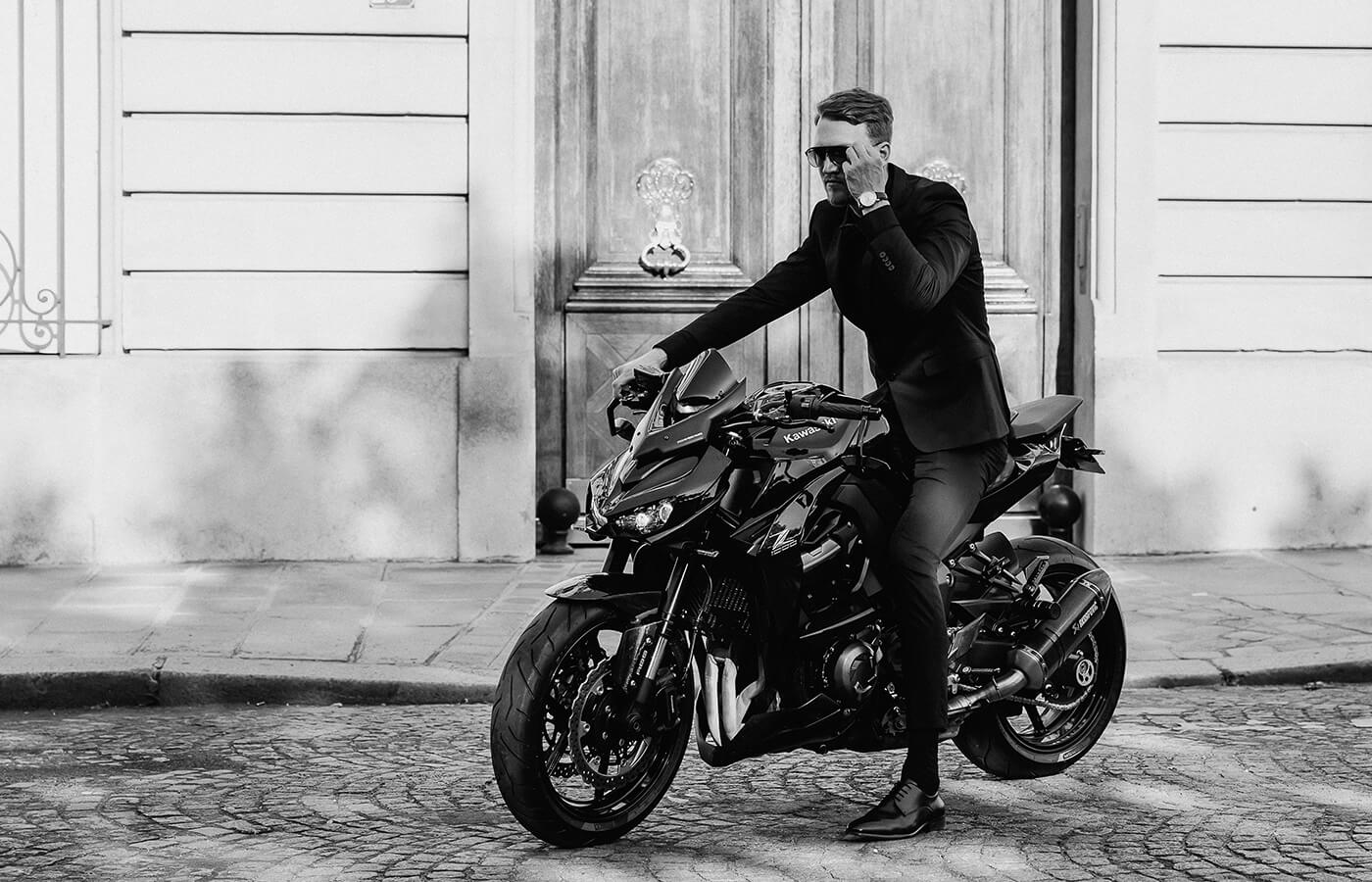 While there are a plethora of functional men's wristwatches out there from rubber sport watches you'd wear while running to tactical digital watches with a bunch of features. It is the classic styling from bygone eras that will last through fashion and time itself.
Sure, functional watches serve a purpose in a man's life, but they just don't look that great with a dress suit or at the office as a classically crafted watch.
Sports watches are large, sit boldly on the wrist, have chronograph functions and diving bezels, and are made for outdoor activities. A sports watch's heavy presence tends to take over your outfit and limits your choice of what to wear.
Pilots or Aviators watch
Luis Cartier was deemed to be the inventor of this watch for a friend who was a pilot. The face is broad (to fit all those tiny altometers and such like) and so is not the most stylish watch.
Divers watch
More commonly known as James Bond 007s choice watch, these tend to be big and chunky, for a big and chunky guy. If you are not going to swim across to the madman's island while avoiding bullets and beautiful assassins, you can skip this watch.
Racing or Drivers watch
For drivers? Yes, of course. Chronographs and tachymeters are the essentials for this watch, though initially designed without. Casual wear only for this chunky fellow.
Field watch
The history of these will be detailed below, but as the name suggests it was from the military that this watch evolved. Rugged and tough, it can reflect the same personality, but don't expect admiration from women for this watch. This is a GUYS timepiece.
The Dress watch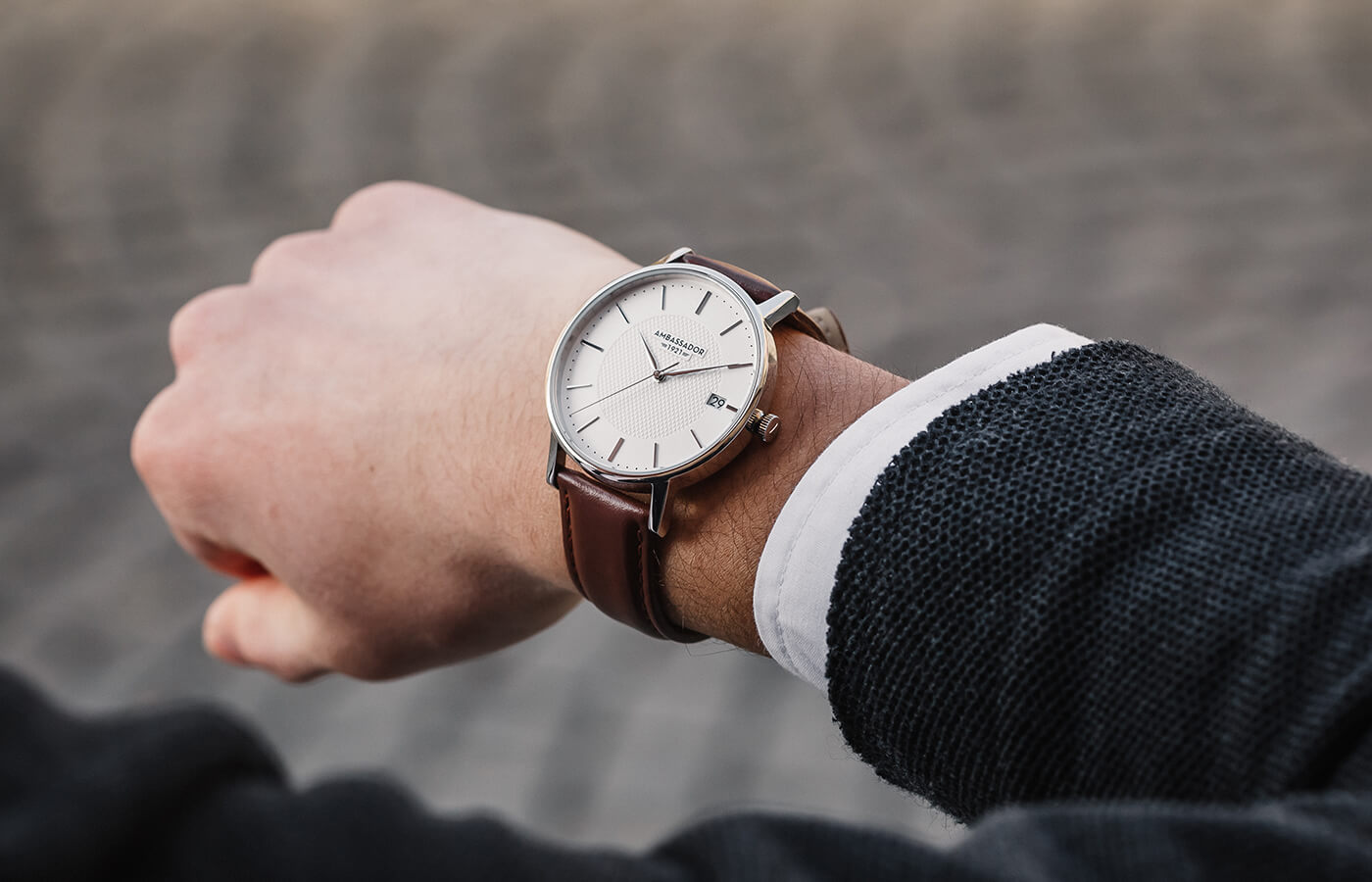 A dress watch is characterized by a simple, pared down design. It whispers rather than shouts and enhances what you are wearing rather than dictating its own style.
Dress watches have a slim profile, so they can slip easily under a shirt cuff. Look for a refined metal case with a leather or alligator strap.
There are plenty of timepieces that are subtle, and sophisticated and won't go out of style. A dress watch is an investment; if you take good care of it, it will last you a lifetime. Metals of choice for a dress watch are yellow, rose or white gold and platinum.
A dress watch only displays the time, nothing more, without additional functions that would interfere with the sleek, clean look of the dial.
Not boring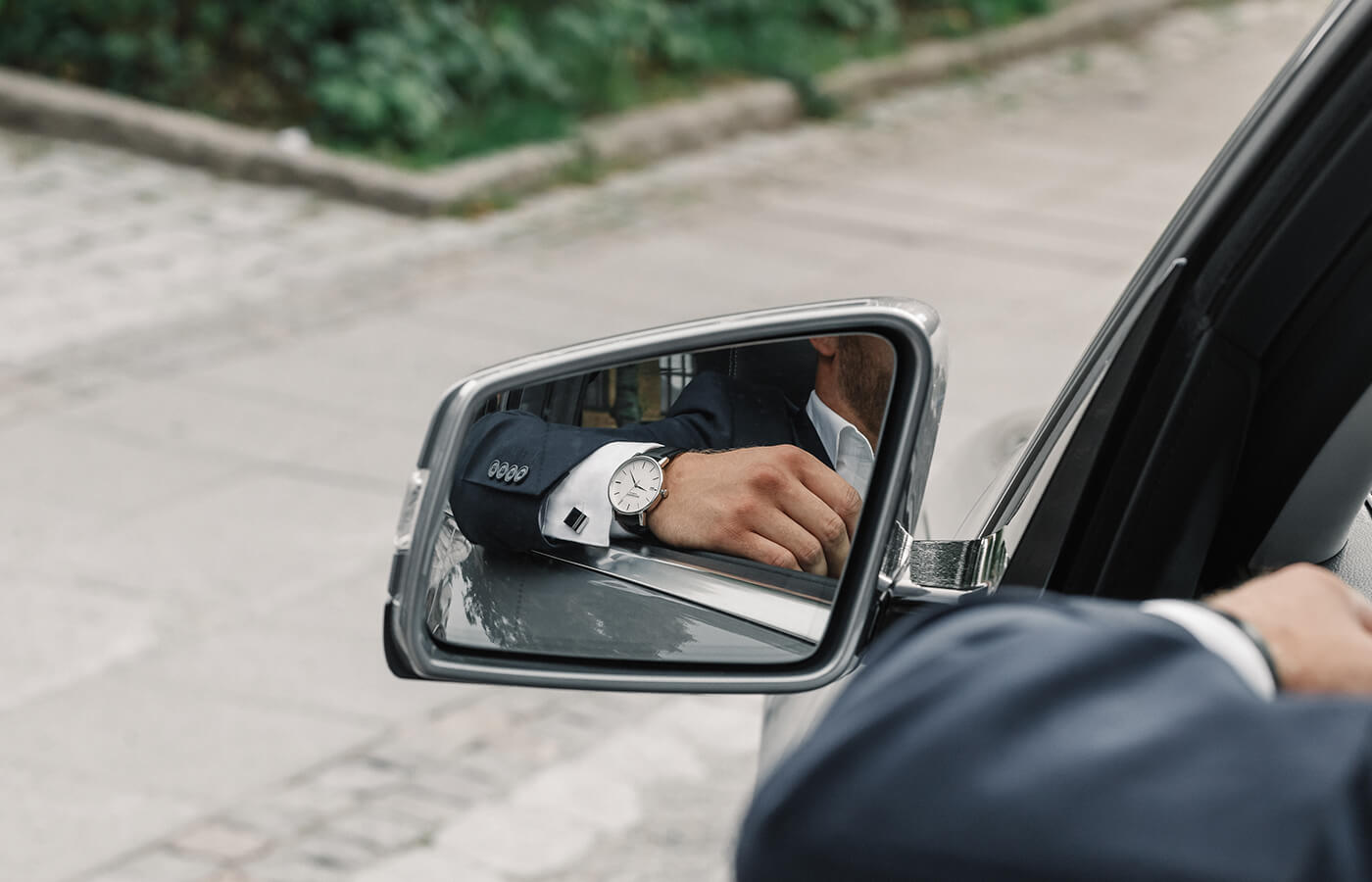 A dress watch doesn't have to mean boring. There are different case shapes and metal colors to express your personal style and still look great for office or weekend wear.
Round case is the most classic enduring style. Size-wise, look for a case diameter of 42mm or less - if you have slim wrists, 40mm should be your maximum width.
If you like the look of a rectangular or square watch, take a look on Amazon... so many to choose from.
Birthed in the early 20ths for well-to-do gentlemen who wanted to start wearing their timepiece on their wrist, rather than in their pocket. The dress watch is all about simplicity and sophistication; it's sleek rather than encumbered. It's not flashy and draws attention to itself in a subtle way - for its class and how it compliments your choice of outfit.
Signature features:
Size: Typically thin (to make it easy to slip in and out).
Case: Can be circular, rectangular, or square. High-end varieties are typically made from precious metals like gold or silver.
Band: Not always leather. These watch straps are offered in both leather and metal band options. With their dress watches, leather is the classic way to go.
When to wear
As the name implies, you wear a dress watch for dressier, more formal occasions like with a business suit or a tuxedo (though, there's debate as to whether you should even wear a watch with a black tie). But you can also wear a dress watch with practically everything.
The rules of dressing are always being rewritten. Suits pair with sneakers now as they do with handmade traditional leather dress shoes.
The same sentiment applies when it comes to timepieces. Wearing a dress watch now is not a result of sartorially-oppressive norms, it is a means of self-expression and freedom.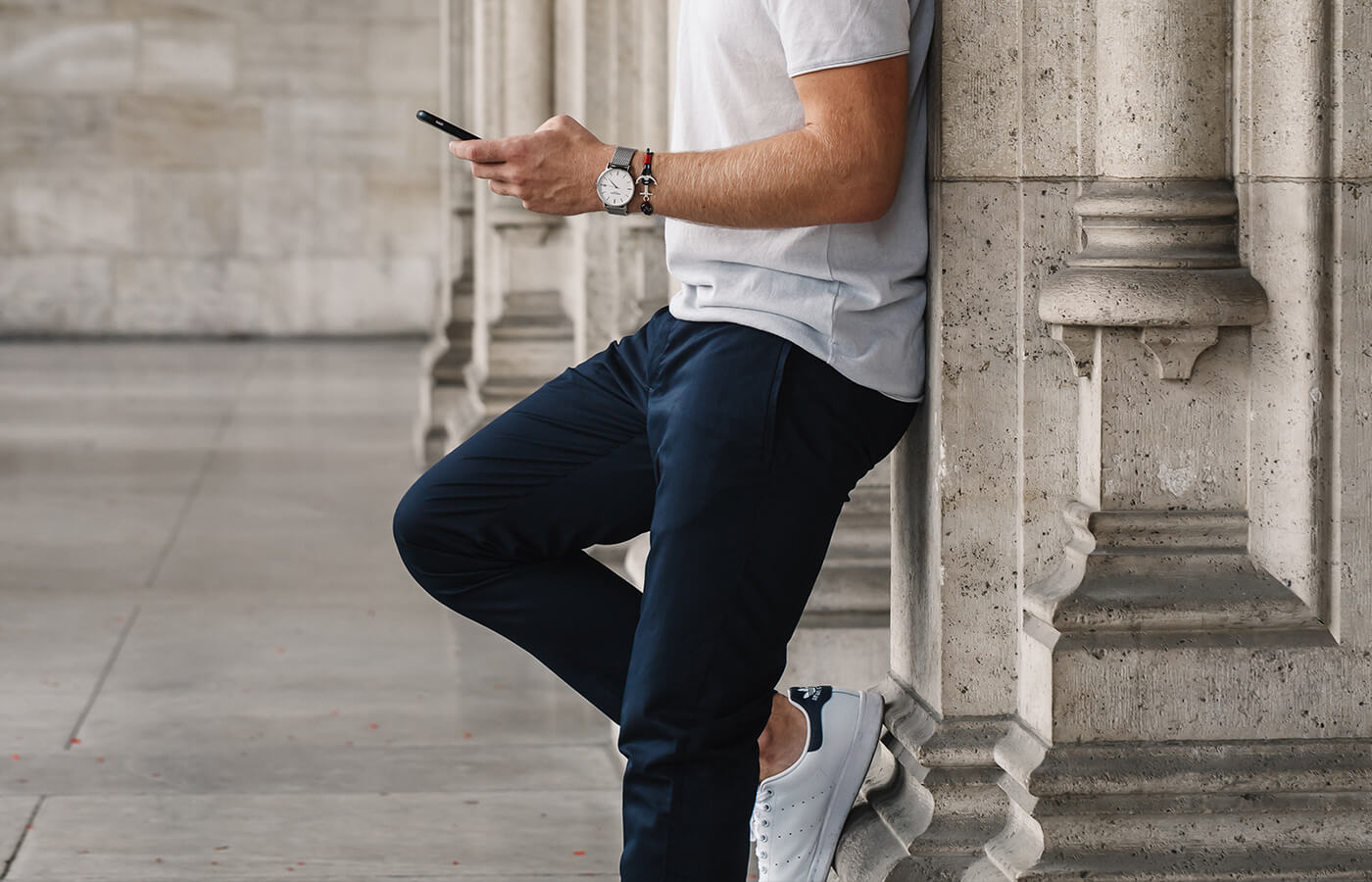 With sleek, slim cases, dress watches are not just for the suit-and-tie brigade anymore but make a style statement wearing everything from a Prada suit to a Yeezy sweatshirt.
What makes a dress watch still relevant today? For one, a watch is still one of the most acceptable ways for men to wear jewelry. Then, there's versatility: Pairing a classic watch with the latest streetwear adds luxury to the cool factor. A classic watch will anchor your otherwise of-the-moment look and you can wear it with anything from your Rag & Bone flannel shirt to a Tom Ford suit. Finally, if you take care of your watch, it's an investment piece that will last for decades.
Watch straps
Choosing watch straps comes down to the personal preference, but you want to pay attention to the leather goods you already wear and own (if you tend to wear black leather shoes and a black leather belt, then opt for a black leather watch strap for example).
An essential dress watch is not expensive, sure you could break the bank and opt for a luxury-priced timepiece or you can buy that same elegant looking dress watch for $199 from Ambassador for example.
An Ambassador watch allows you to wear a watch with a story. You can probably think of a few prestigious watch brands you've always wanted to own, but the price tag may have been out of reach, but by investing in an Ambassador* watch you can now own that premium watch you've always desired at a much cheaper price.
* As Ambassador get more and more recognized for their craftsmanship, quality, and style... those prices may shoot up.
Pricing is always a factor
It is important that you know your budget before you start your search. This will help you shop wisely and not end up falling for sales tactics that inevitably results in a cheaply made watch and much self-admonishment. And of course, it looks nothing like the advert.
Worker or management?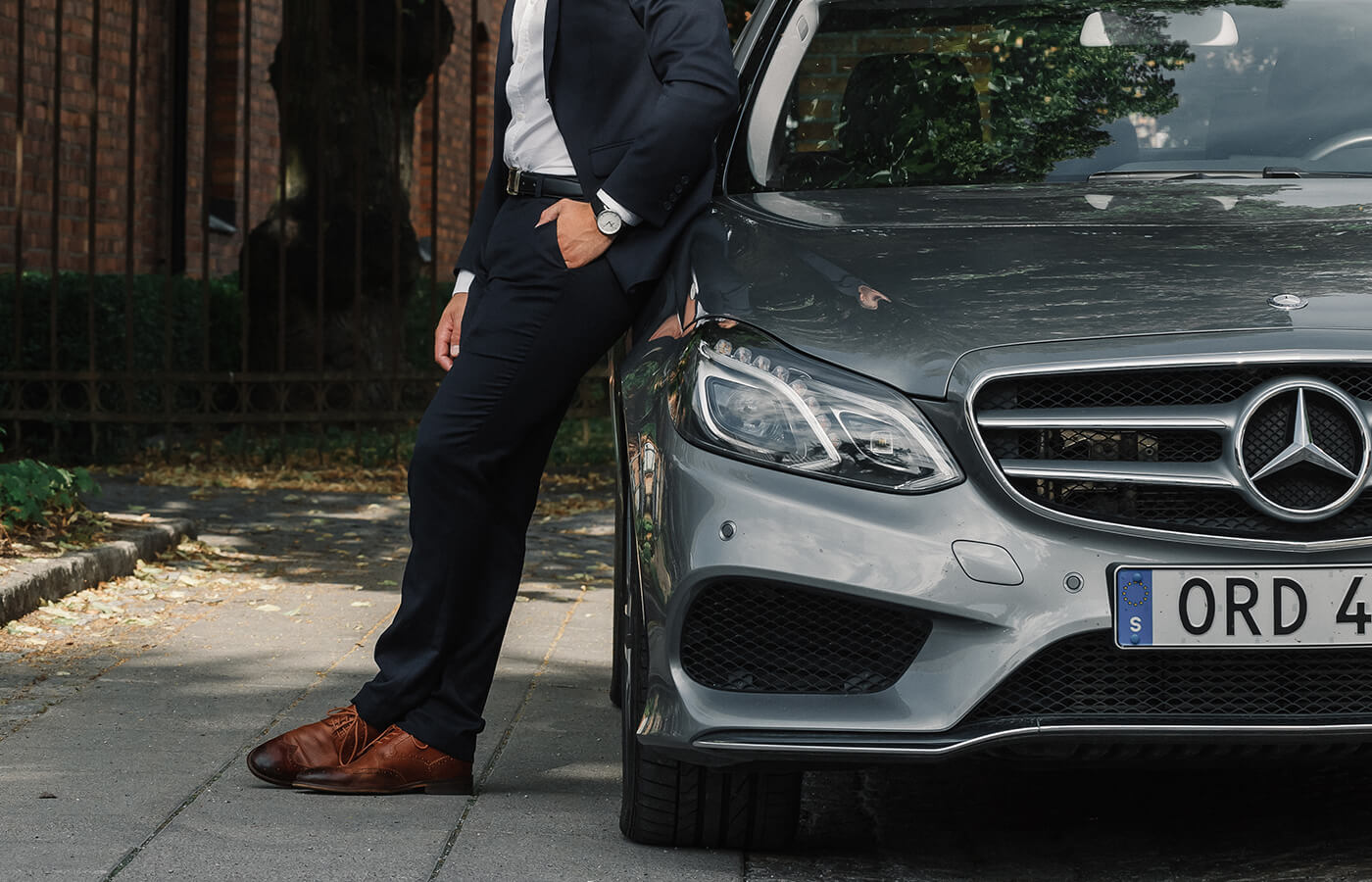 Another factor to consider when looking for a men's watch is the amount of use it will get. Do you plan to wear the watch on a day-to-day basis? Or, are you looking for a more stylish, expensive looking watch that you will only wear on certain occasions?
A well-made watch tends to last longer than most other brands, with scratch resistant glass and hard-wearing metals.
These men's watches are meticulously crafted and have evolved into perfection through time. Thus, quality is not a question.
As we said earlier, watches are the most commonly worn jewelry for men. It, not only functions to tell the time but also as a stylish accessory to complement the man's personality.
Unlike women, men rarely change their style. Their watches are always kept on their wrists. No matter where they are.
Most men do not like to change their 'jewelry' so often. So for men, their watches must be of superb quality. Buying one involves some careful considerations.
Luxury men's watches
These stylish luxury watches with high-quality workmanship, elegant designs and precious metals (some may even have precious stones in the watch's parts like the face or even strap) may cost more than most men's cars.
These men's luxury watches guarantee a lifelong enduring style and class. They may well be worth the price.
Are these luxury watches going out of fashion? No, in fact, the most stolen items from a Manchester football player's house is... his luxury watches.
Comfort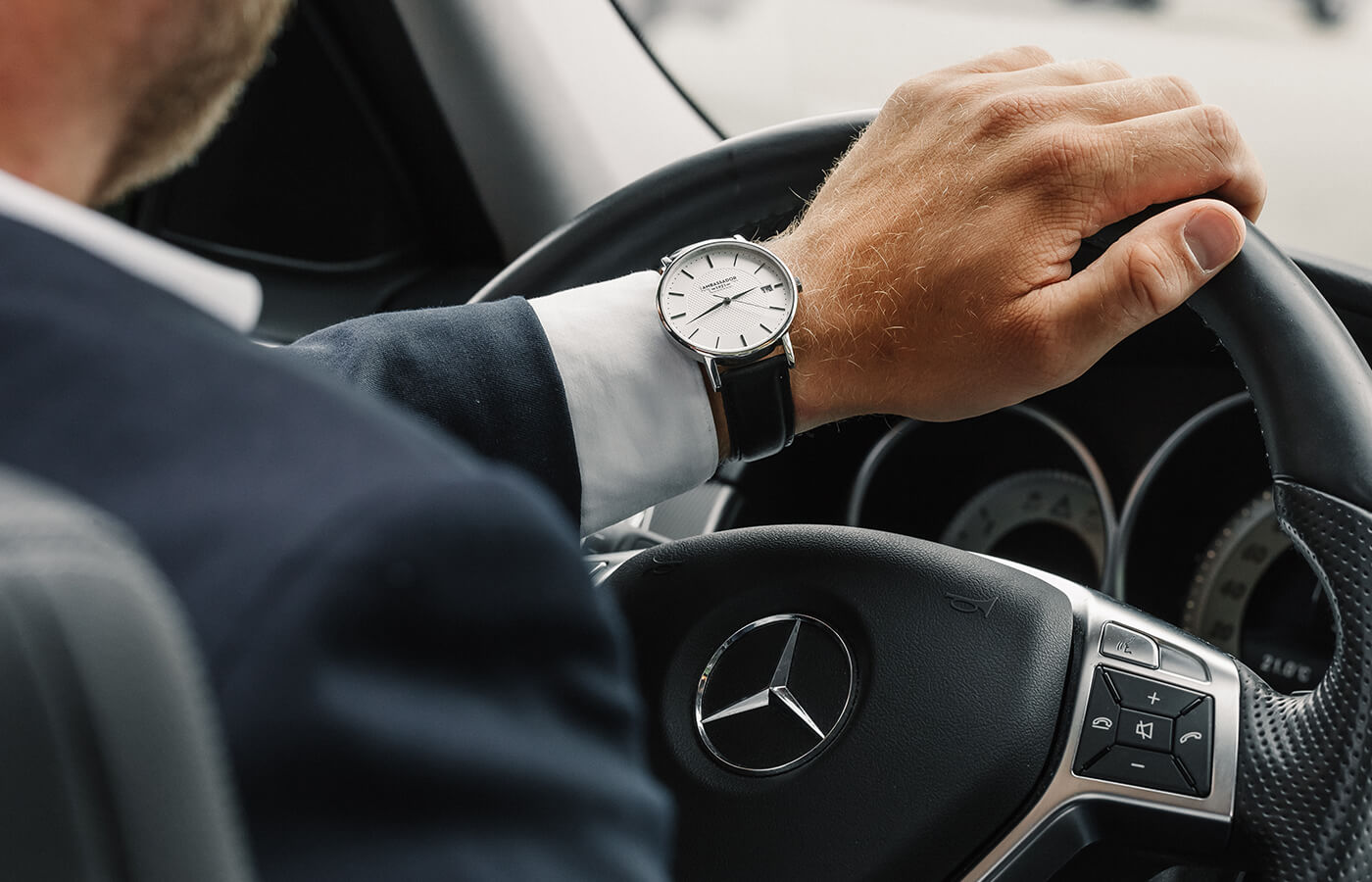 Comfort is something we do not pay much attention to when choosing a watch (not a problem with luxury watches). However, the strap and body need to be sat well, but also having that reassuringly expensive weight on your wrist is a must.
Recommended watches
Visit the Men's Watches page now to personally select the most suitable one (luxury watches included) for your needs.