Mens luxury watches - the ultimate accessory.
It's about time. You've made the decision of switching from a boring plain NATO watch (you're not 12 anymore, right?) onto a more luxurious choice - that will keep you stylish for a few years to come.
I'll guide you through mens luxury watches, so you'll pick the ideal one - for you.
The first thing to factor in is your daily outfit. Do you usally dress casual/business-casual, or prefer to be more formal with a tailored suit and shiny shoes? I got you covered.
Very casual: You want the best watch under $200 that pops out and break from your outfit totally. Either full black (with black dial and strap) or a more freaky color such as burgundy.

Business casual: All that matters here are the details. Look for a sophisticated watch but with some minor details that still makes it pop. You want your watch to enhance your current outfit, and not make it itself (stay away from burgundy straps and of course, never a NATO-strap).

Very formal: You want a very subtle watch, that won't attract too much attention to it. A good choice here is a white dial, equipped with either a brown or black strap (that must match your belt and shoes).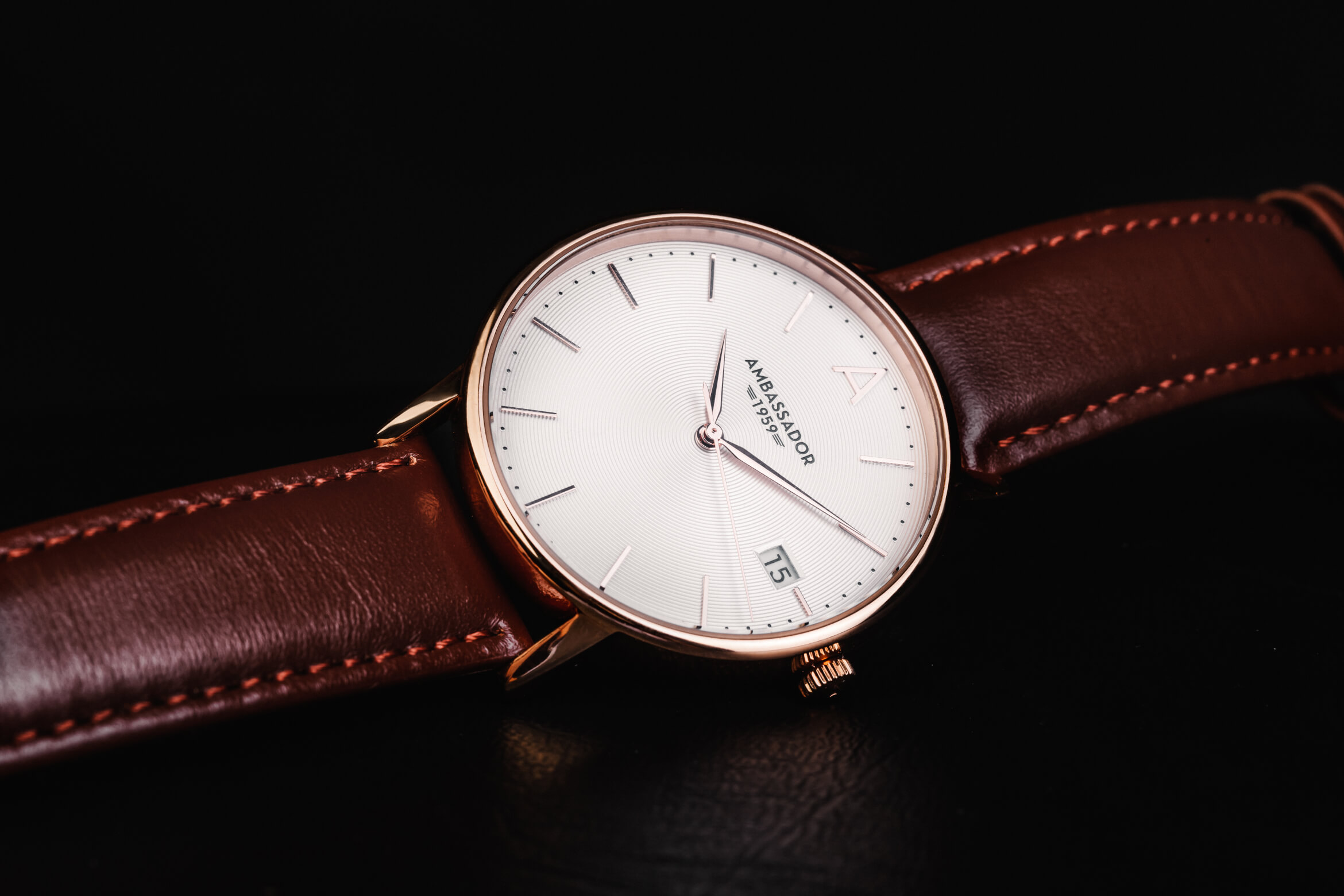 Another very important thing to aim for mens luxury watches is to get a minimalistic watch. Those bulky, extremely messy watches are so 2012. We're over that. We want something to enhance us, not make us. A minimalistic dial (but not boring) along with a genuine leather watch band, or stainless mesh - is the ultimate duo.
Here's my personal favorites, all with a short introduction if the watch is suitable for you or not. Note that all straps are interchangeable - meaning you are able to switch straps within a matter of seconds to switch the style right away. This is perfect for someone that likes to switch between business-casual to very formal for the occasional event.
The classy, silver watch for men: Heritage 1921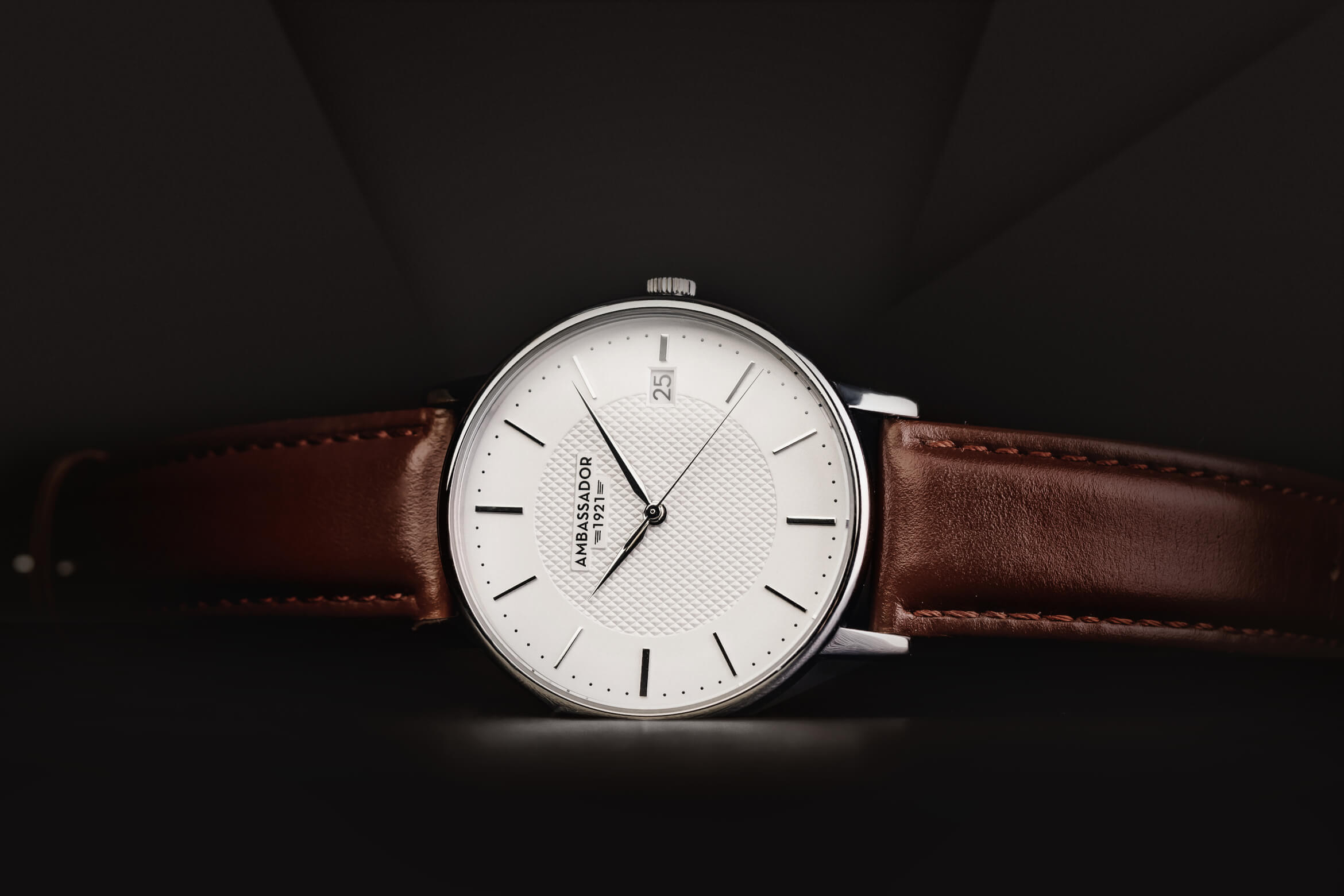 This is the perfect all-around watch. It works perfectly with a business-casual outfit, and extremely well with a more formal one. The simplicity of white/brown is a safe card, but the details in the dial (called Claus de Paris) really makes it stand out upon further inspection. All the indices and logo are embossed which makes a huge difference.
See more: https://primeambassador.com/mens-watches/heritage-1921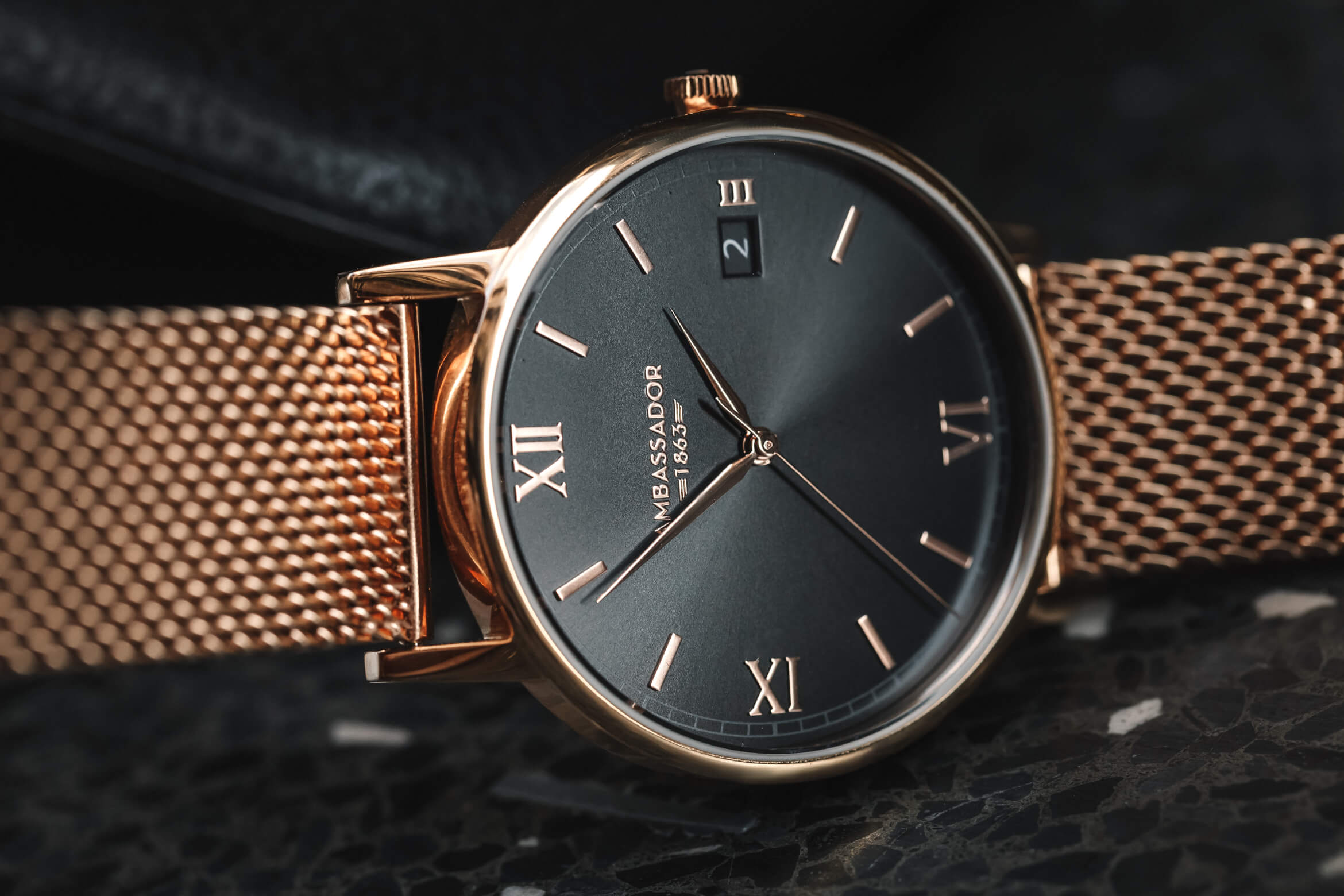 You want to truly make a statement - and not afraid to get that extra attention? Well - then the 1863 with a gold mesh bracelet is the perfect choice for a mens luxury watch. The highly reflective sunray dial, along with embossed roman indices finalized with a rose-gold casing and matching strap makes it... well, a freaking good looking watch. The mesh straps are easily adjustable in size to make it fit your wrist perfectly, completing the look beautifully.
See more: https://primeambassador.com/mens-watches/heritage-mesh-1863
The preppy luxury watch for men: Heritage 1959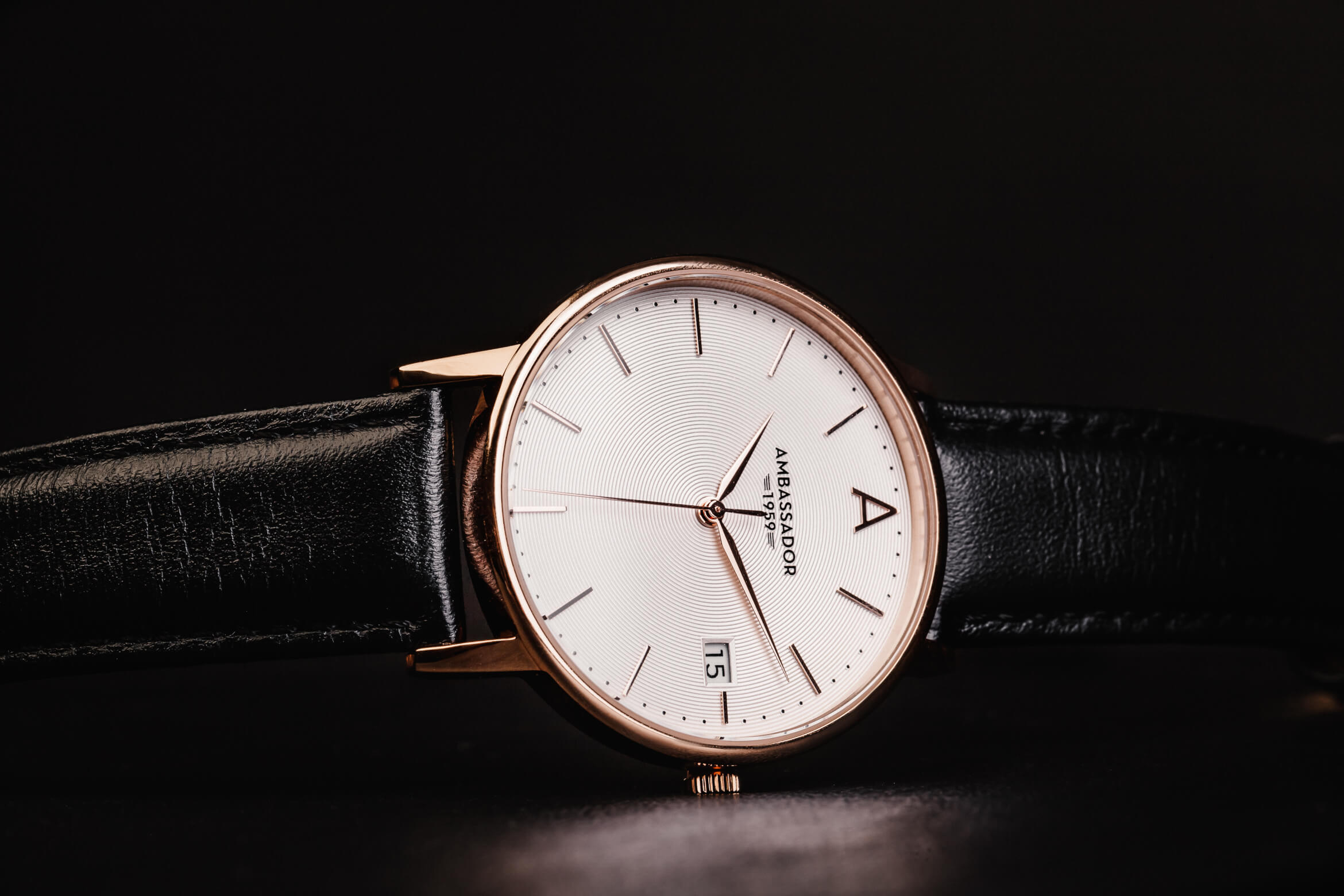 I'd say this is more of a formal watch. The rose gold casing complemented with a genuine leather black strap creates a beautiful, luxurious look. The golden hands, embossed indices and lastly the highlighted "A" (instead of number 12) completes the look fully. Upon further inspection you'll notice the discrete dial engravings, a circular pattern that reflect light in a really cool way. Imagine that under a suit - talk about a respect booster.

See more: https://primeambassador.com/mens-watches/heritage-black-1959
High-quality watches
Look for a quality watch, that express who you are. For a men's luxury watch - it's all about the details. A genuine leather strap (or mesh strap) is a 100% must-have - along with a quality watch movement, embossed indices, stainless steel case, and of course - the dial. Good luck!