Wrist watch - an important part of your outfit
When it comes to men's fashion, the watch a man wears can greatly alter the appearance of his outfit. A watch that doesn't match an outfit stands out like a sore thumb, and even though people might not realise it, a mismatched watch can leave the onlooker with the subconscious impression of something being off or awkward about the watch wearer.
A wrist watch should be worn as an accessory that pulls an outfit together and enhances the overall style. Fortunately, matching your watch to your outfit is fairly easy because it simply involves switching between various watch straps. All our wrist watches at Ambassador are designed with interchangeable straps, making it easy for you to look good no matter what the occasion or your style preference.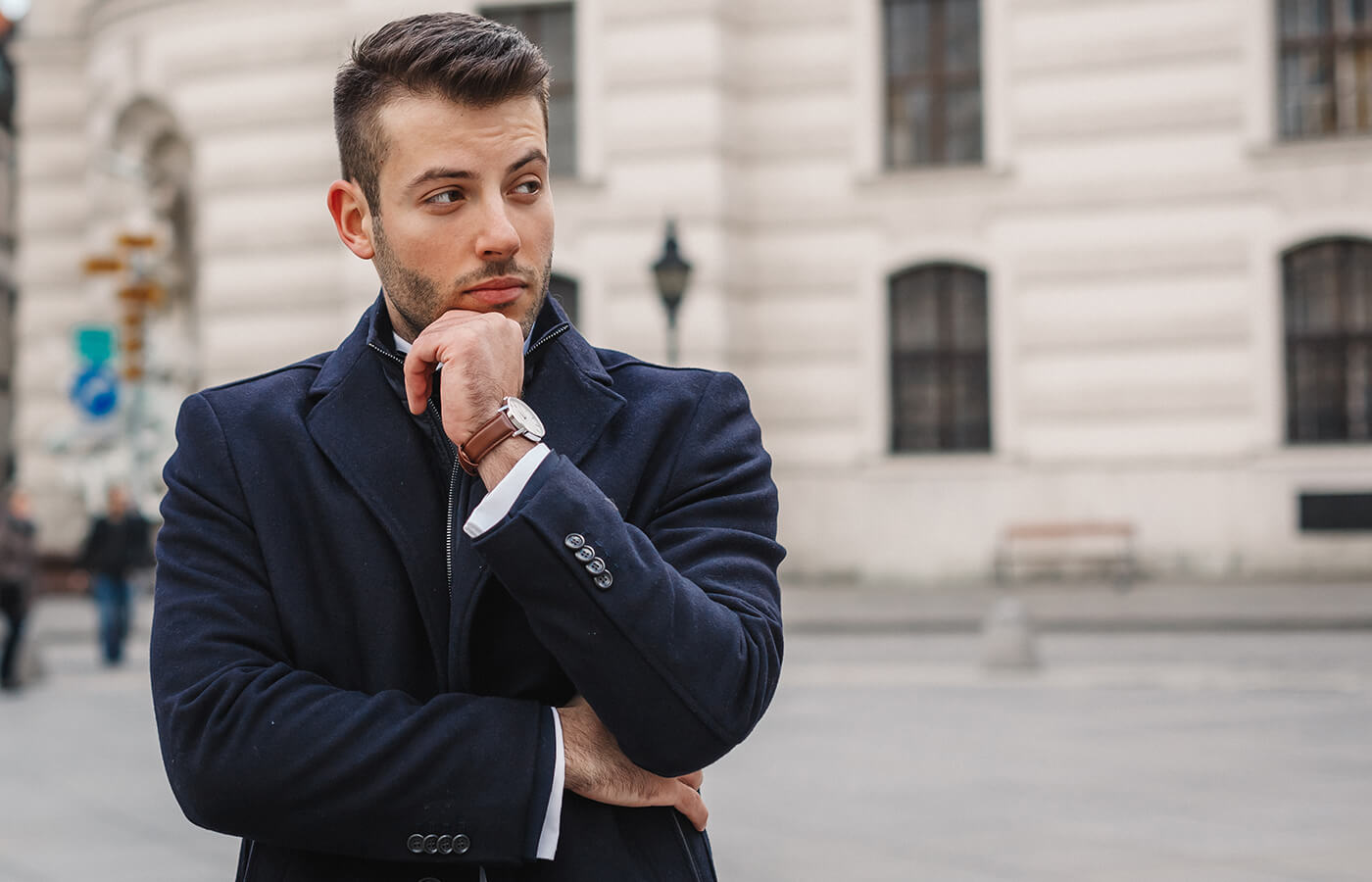 If you are considering getting a wrist watch just in general, and you're not even at the step where you are considering acquiring multiple watch straps, then you've come to the right place for advice on picking a wrist watch that matches your overall wardrobe.
When selecting a wrist watch, think about the palette of your attire and use that to match your bezel and lug colours to your wardrobe. If you tend to wear warmer colours, like browns and earth tones, a watch with a gold bezel and lug will complement your wardrobe in general. If you lean toward cooler colours, like grays and denim, a watch with a silver bezel and lug will be more suitable.
For adapting your watch to various styles and outfits for different occasions, you will want to pay attention to the watch strap. For general, everyday attire, every man should have both a black and brown leather strap in his strap collection, and a good rule of thumb is to match the strap to your belt and shoes.
A black leather strap is the most versatile and looks good paired with black or gray business suits and most casual attire, including woolen sweaters, denim, or even T-shirts and Polos. Below are some styling tips specific to enhancing your look with our watches and interchangeable straps.
Our Heritage 1921 silver timepiece with a black leather strap, for instance, goes well with a slick gray suit, any suit or button-down with gray pinstripes, or a casual outfit with a pastel or brightly coloured Polo shirt and khaki slacks.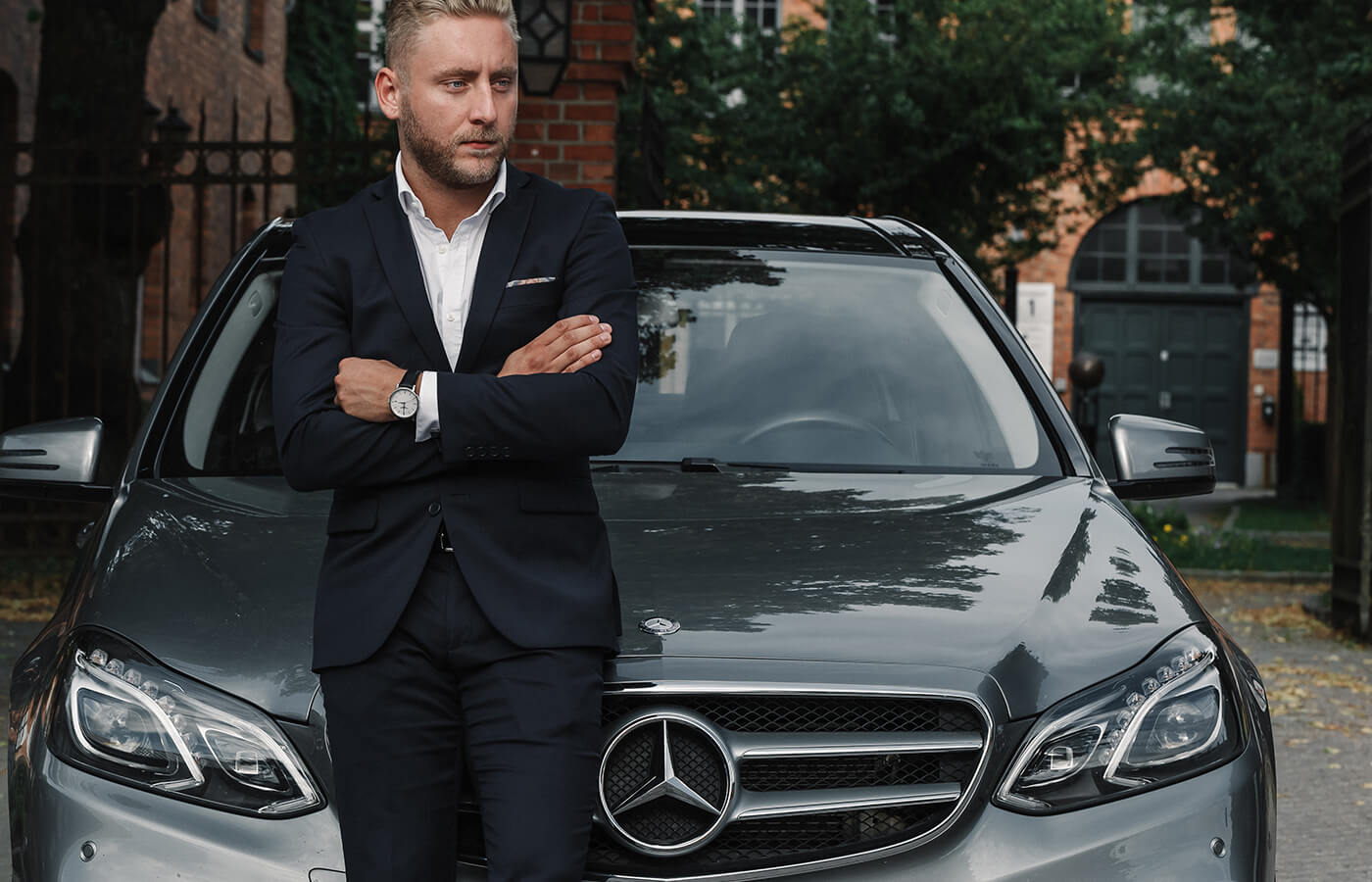 The Heritage 1959 rose gold timepiece with a black leather strap, on the other hand, looks good with a standard black business suit or any richly-coloured button-down.  A brown leather strap is a better complement for navy suits and some casual attire, and especially with outfits that use neutral or earth colours.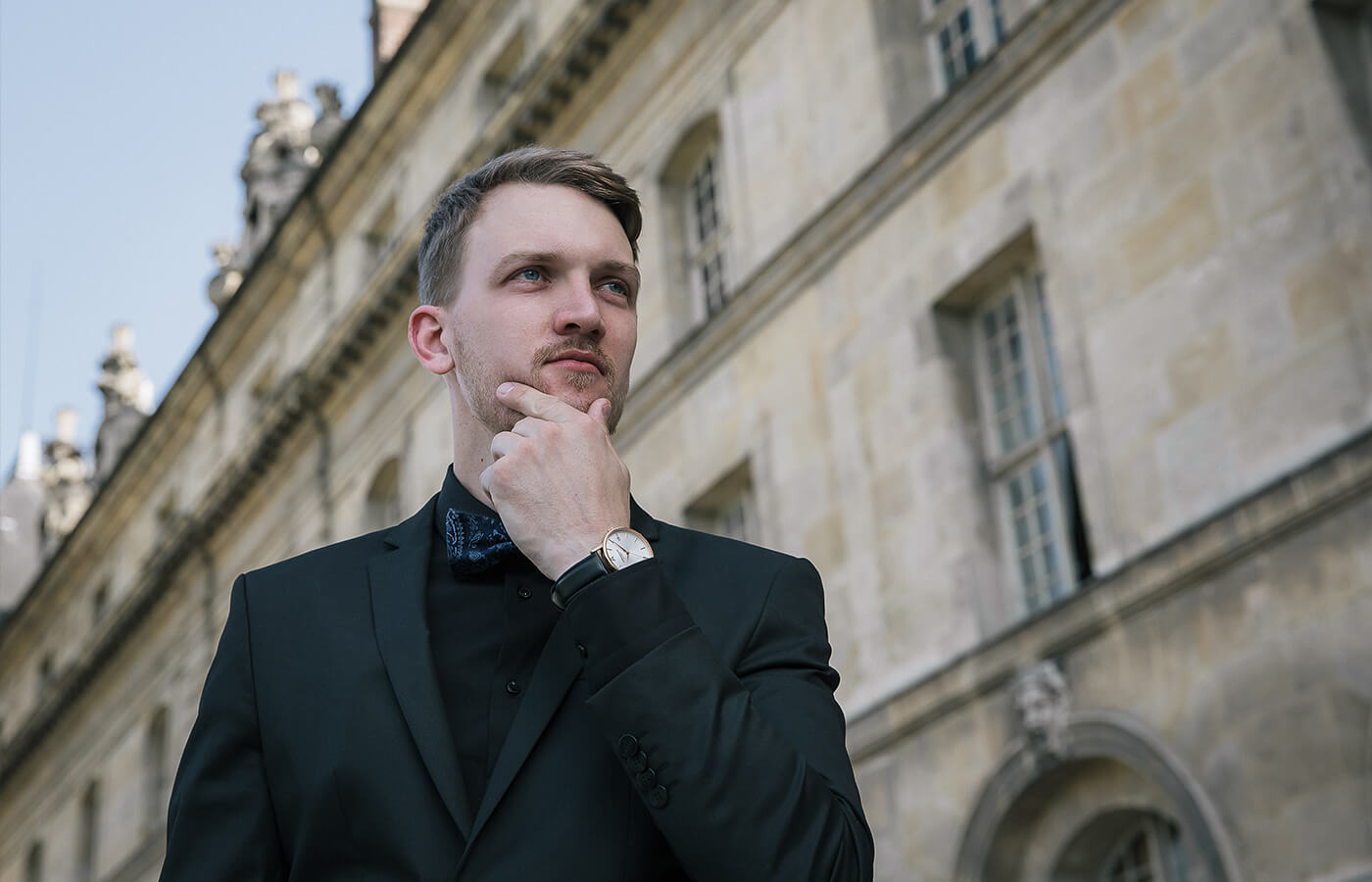 Our Heritage 1959 rose gold timepiece with a brown leather strap could be paired with khaki slacks and a green sweater vests for a subtler look for instance, while the Heritage 1921 silver timepiece with a brown leather strap looks better with a beach- and yacht-ready outfit in combination with a crisp white Polo and light or navy blue shorts.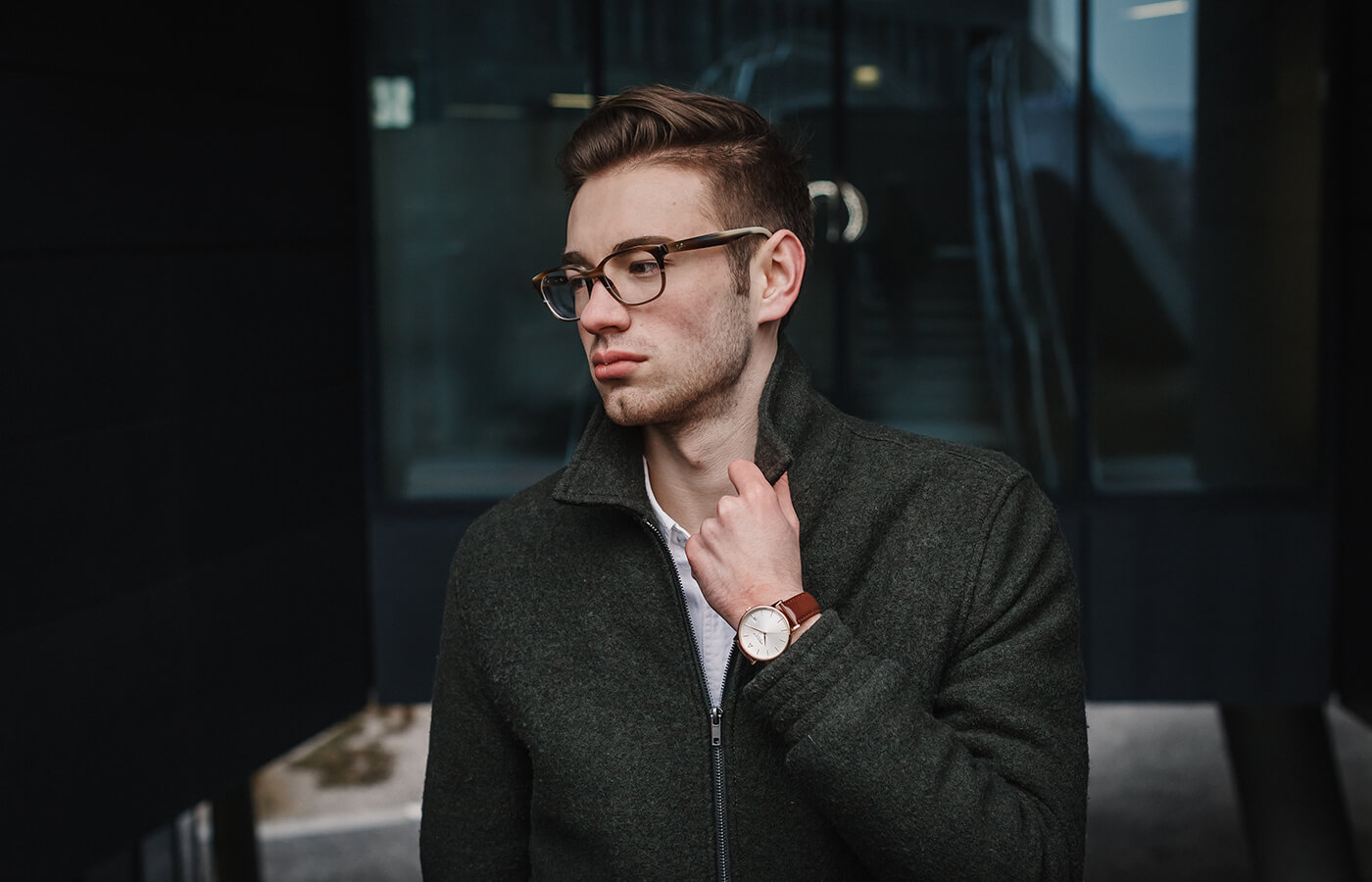 Burgundy leather straps show a little more character than the standard black and brown leather straps, and our Heritage 1959 rose gold timepiece with the burgundy strap would look particularly good with a tweed jacket.
Mesh straps are better suited to more formal occasions and should match not only the colour of your suit or tuxedo but also your cufflinks. A black tuxedo, for instance, could look even sharper and more sophisticated with our Heritage 1863 rose gold timepiece, which has a bold black watch face and a gold mesh strap. The Heritage 1921 silver timepiece with the silver mesh strap would look better with a white tuxedo and cooler colours.

Our collection of watches and interchangeable straps makes it easy for any man to match his watch to any outfit and occasion. And since it's not grade school, when looking awkward was par for the course, wearing an appropriately matched wrist watch and strap is key to looking sharp and making any outfit put together.