Romantic Valentine's Day Ideas? We got them!
You're out browsing the web for romantic Valentine's Day ideas. You think for yourself; "Maybe a spa-weekend could be something my man would want?". Well, let me be frank. Absolutely not.
There's tons of romantic Valentine's Day ideas you could come up with - but throw all those out the window. We're here to talk about what your man really wants, despite his fake smiles at your boring gifts; a proper luxurious (but affordable) watch. That's a fact.
You probably have a boyfriend. That's why you're here, right? Cool. We would love to present you the best present for Valentine's Day.
Watch. Yeah, what can be better than a great classic watch? Just think about the emotions your boyfriend is about to have. Priceless.
We'll ease your choice and save you a couple of hours. We're about to present you the best classic watch on the market.
A perfect watch for your boyfriend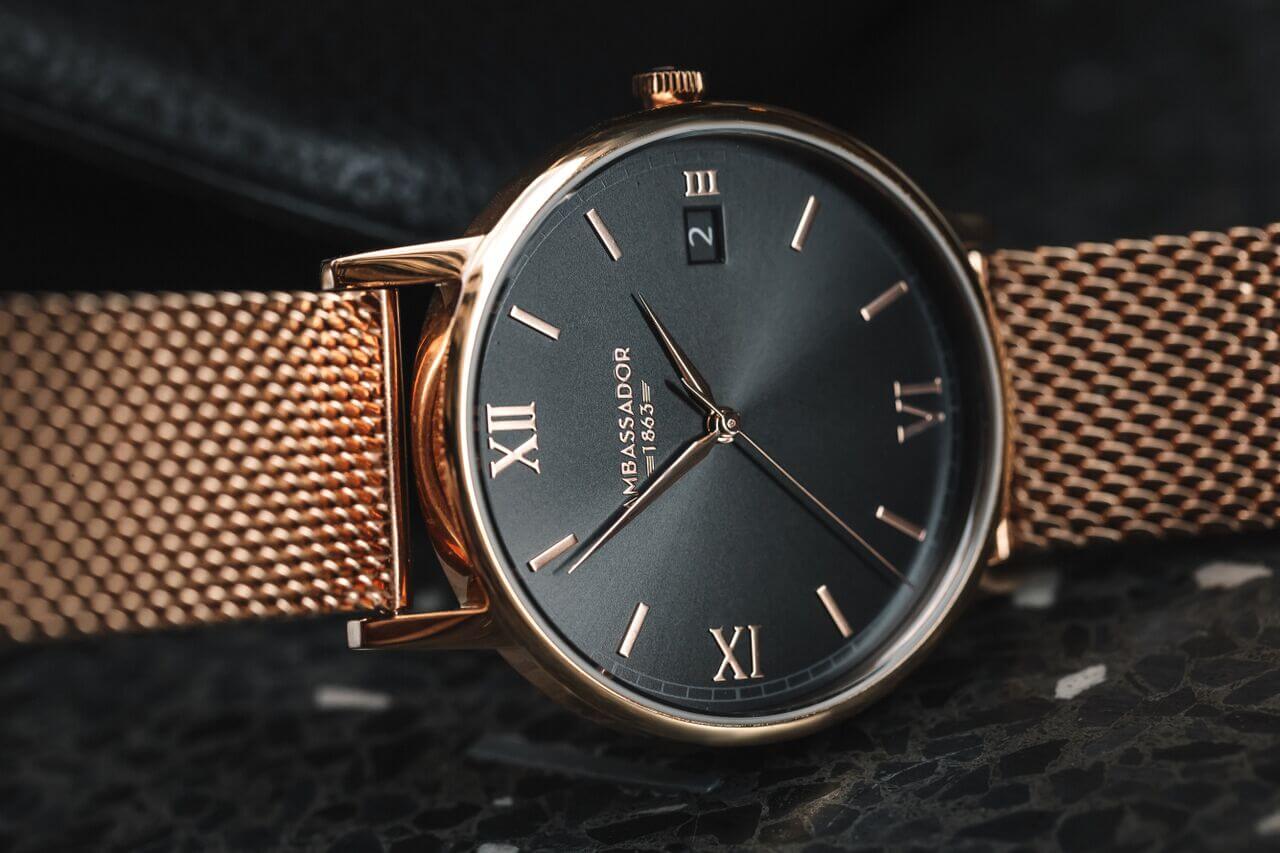 Just look at it. Gold strap. Black front. This is the real eye-catcher. This watch will catch people's attention. This watch will raise opinion about your man.
I'm not going to talk features. That's boring. I'm going to describe the emotions this watch will bring.
You're in front of him. A little kiss. You present him this luxury all black box. The Ambassador branding on it. He already knows this is going to be good. He opens it and sees this prestige watch. All set for joy.
The next day you're up for the walk together. Let's say you meet your friends on the street.
- Yo *Your boyfriend's name*. What is that watch?
Instant joy. Everyone knows the true worth of the watch.
Classic wristwatch - for a lovely Valentine's Day
We designed The Heritage 1863 for the progressive individuals, who appreciate the look and the feel of the classic watch. Premium materials used only. This watch was made by the best people in their field for the best man (yours of course).
I warned you before, that this is not your regular "The Most Romantic Valentine's Day Ideas 2018 SO LOVELY AWW BUY NOW" article. I never lie. Trust me. We would love to present you some options still.
Best minimalist watch on the market. You might feel that there are many options in this niche, but that simply is not right.
Ladies and gent... oops. Let me introduce you...
Preppy silver watch - a husbands must-have!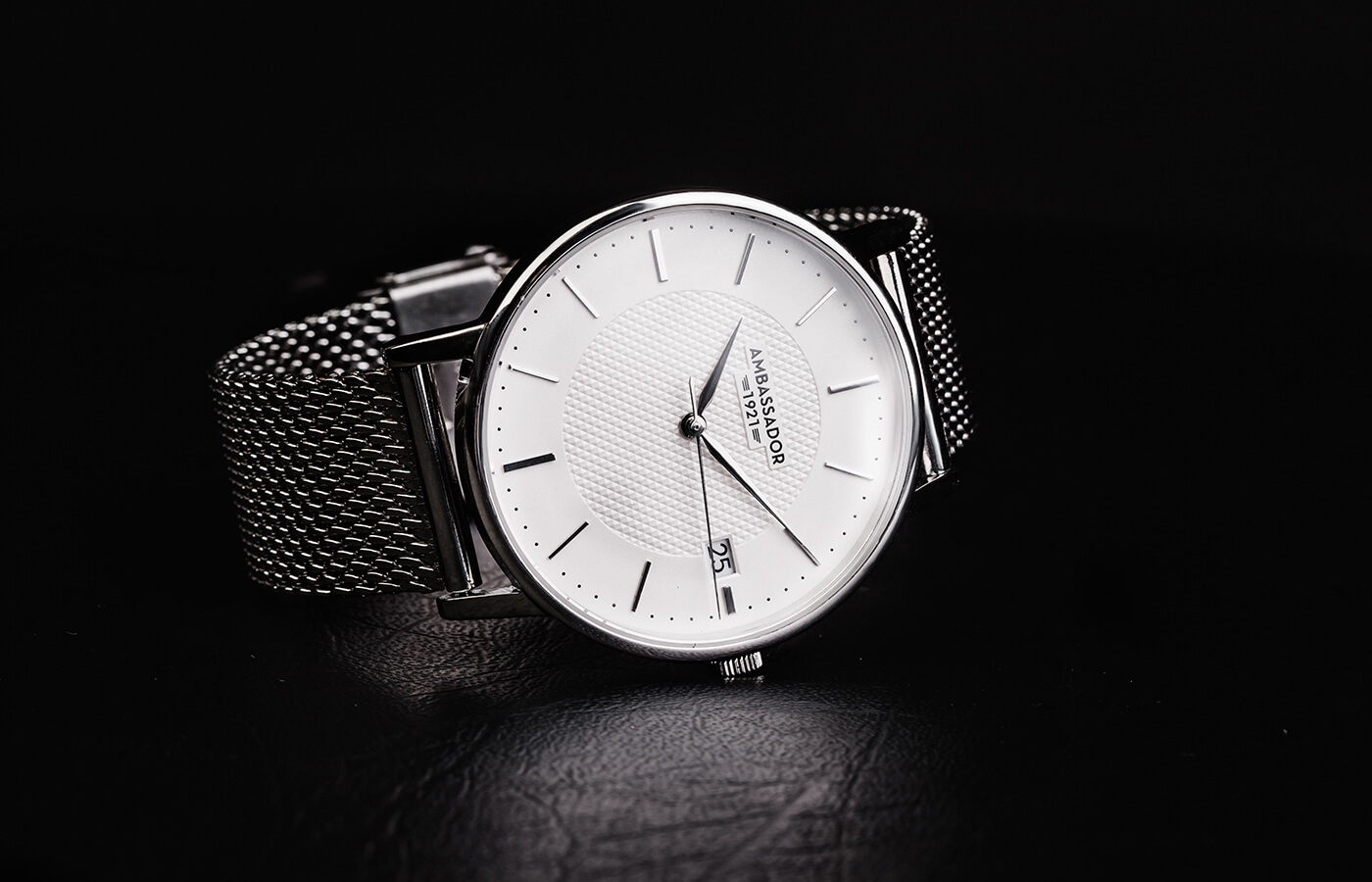 Cold feel on the wrist. Nothing more, nothing less...
This watch has the minimalistic mentality with modernity in mind. This watch was designed for the intelligent individual, who likes to drive the progress forward. There shouldn't be anything out of place. The Ambassador Heritage 1921 is the perfect watch for him.
Trust me, sometimes having something that simply works, tried and not screaming for attention is the best thing to have, especially if it is strapped to your wrist.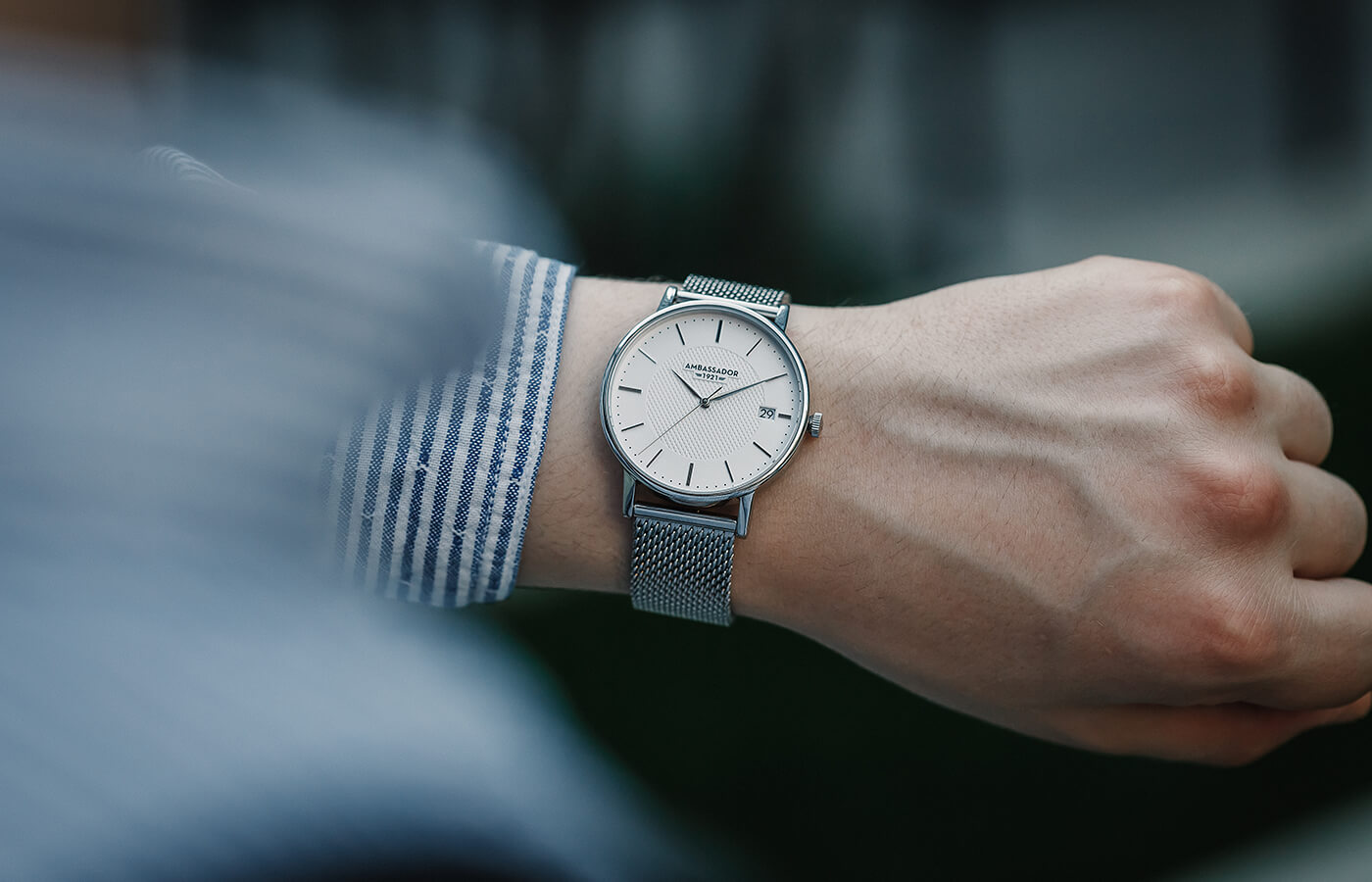 Something that doesn't scream for the wealth or status. Whether you're looking for a more daily wear suited watch or you want a minimalist watch that suits your boyfriend's tee, The Ambassador Heritage 1921 suits both occasions.
So there you have it. Two best watches in their niche. We wish you luck.