Gold Luxury Watches for Men
The luxury watch market is the one of many we currently dominate. We carry a big selection of the best luxury watches to make sure that you obtain what you're looking for. Our character is represented in our design, and quality of the product, which you'll sense when you choose our product. Our collection benefits all who love stylish designs, precision, accuracy, great quality, and values. We constantly upgrade our stock with brand new gold watches for men and women, because we love you :)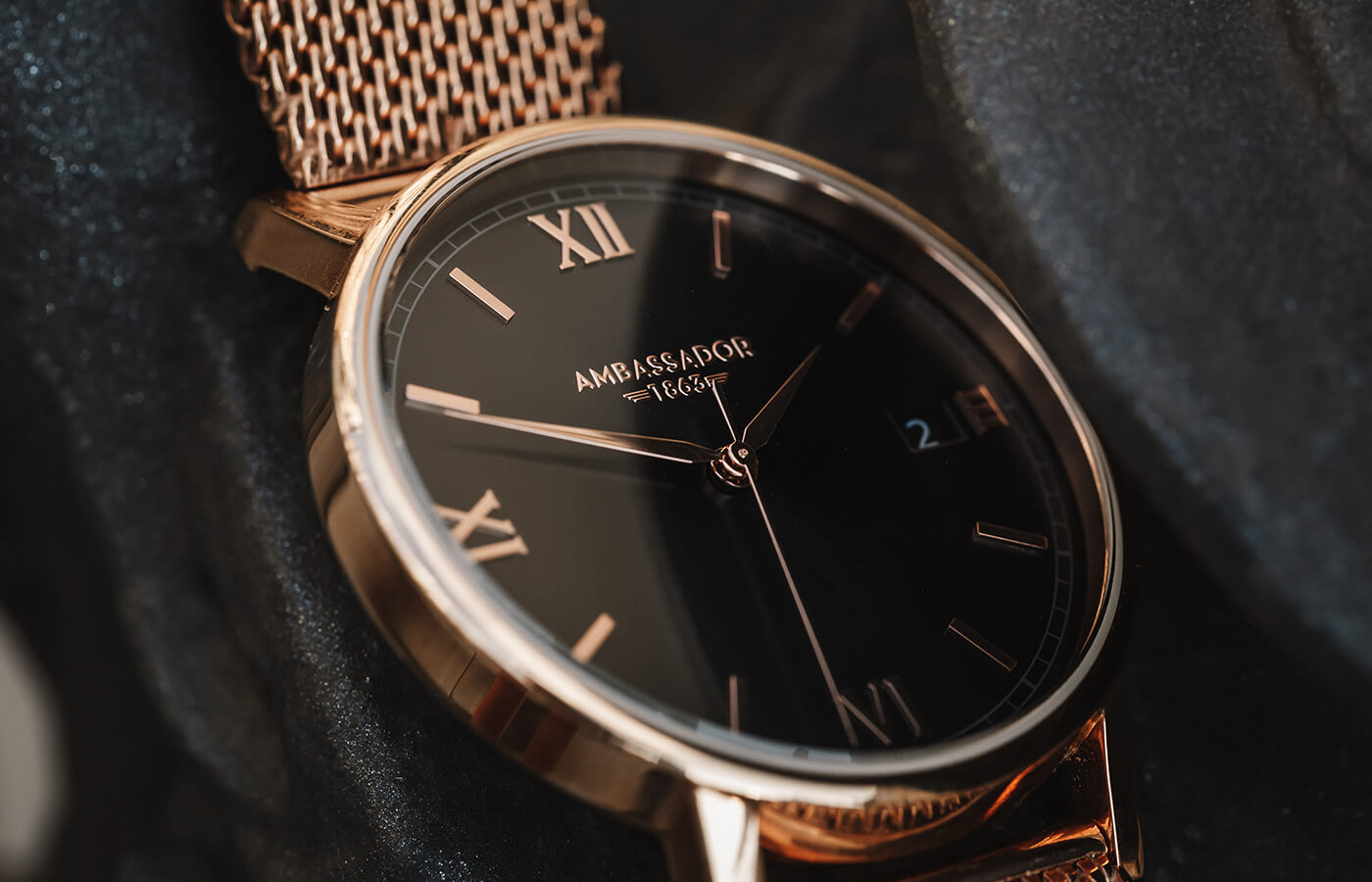 Everyone loves gold! That's why we specialize in it. Gold watches have actually long divided opinion, along with the valid reason. All our gold watches for men are authentic and unique. In the days of smartwatches, these gold watches play a vital role in people's look. A watch does so much more than just time, it has now turned into a symbol of status and power. Ambassador watches present golden analog watch (The Ambassador Heritage 1863) that breaks all the possible barriers. Meticulously crafted from stainless steel, this watch offers supreme clockwork and is highly durable, guaranteed to stand through time. This watch pushes all boundaries to a new lane with its black dial with a golden toned stick.
Keep a track of time with this gold colored analog watch from the Ambassador. The stainless steel dial and strap of this watch offer high quality as well as lightweight feel. The excellent finish and amazing sheen of this watch will impress you at a single glance. Designed to perfection, this watch will go well with any of your looks. The other specifications are:
This watch can be paired up with casual or formal wear.
Casual Wear: Attain a desirable look when you complement your casual attire with this elegant golden analog watch. This watch will be perfect for your daily outfit which makes you more stylish than ever before.

Formal Wear: Elevate your formal look by flaunting this stylish gold analog watch. Wearing this with your formal shoes and trousers will just adapt to your style.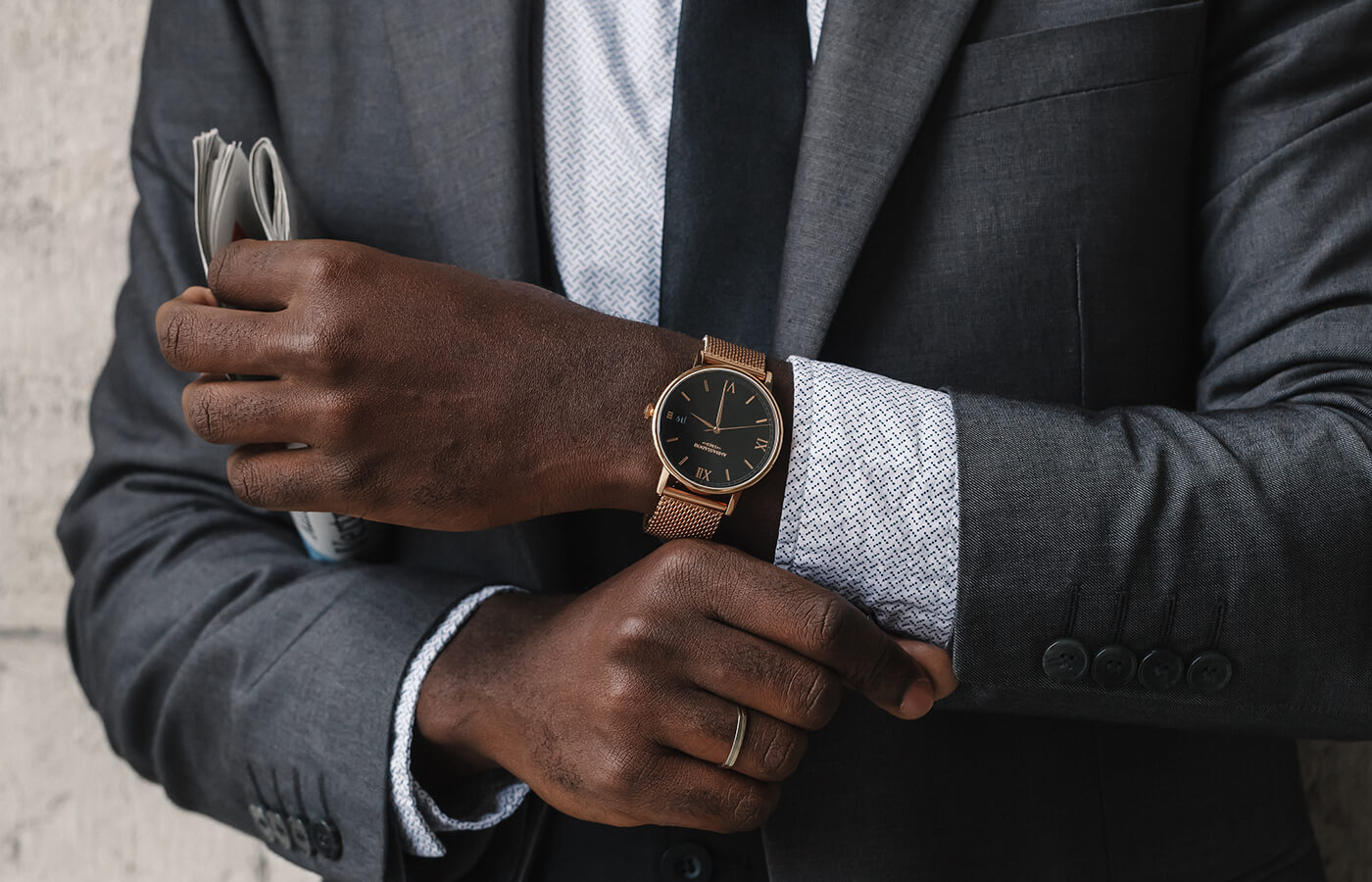 Overall design
The round dial of this watch has Roman numeral hour markings which give a class to it. Our brand name Ambassador is embedded in the black dial on the top near Roman number twelve. This watch is crafted from stainless steel, that makes it highly durable and classy as well. The bracelet gives a stunning look to the watch, which makes everyone notice the watch you wear. Bringing style and function together, this watch is surely not to be missed out on. Wearing this accessory will definitely fetch more compliments than ever before.
Straps
One can also change the strap if needed, there are many straps available and it is easily interchangeable. With these straps, you can change the whole look of the watch. These straps are made of high-quality material which will be durable and will stay much longer than any other watches around.
Features
The Ambassador Heritage 1863 is run by Japanese Quartz Movement. Quartz Movement is much better and it has more accuracy level than any mechanical watch. The watch dial has a specific space for the date and it has a very high accuracy level. The dial's glass is made out of genuine sapphire, which will last longer and it's resistant to scratches. The Case is made out of Rose 316-L Stainless Steel which makes it more durable and it has 30m water resistance, so you don't have to worry about water getting in. The Heritage 1863 comes in a leather watch box, which makes it more beautiful.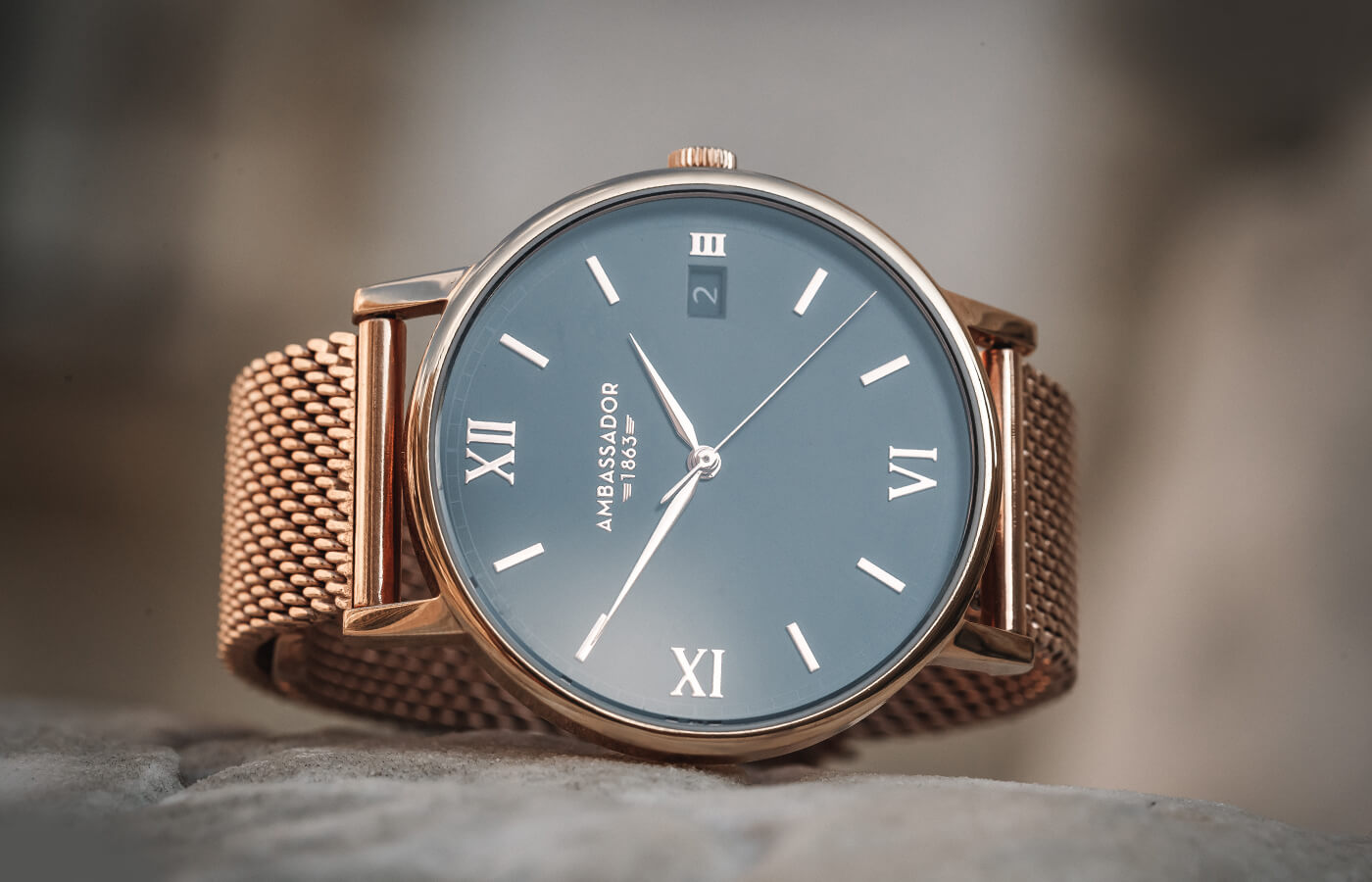 This watch is designed by the finest craftsmen with precision ensured for the smallest parts as well. Style this watch with a sharp business suit or a casual outfit and you are all set.