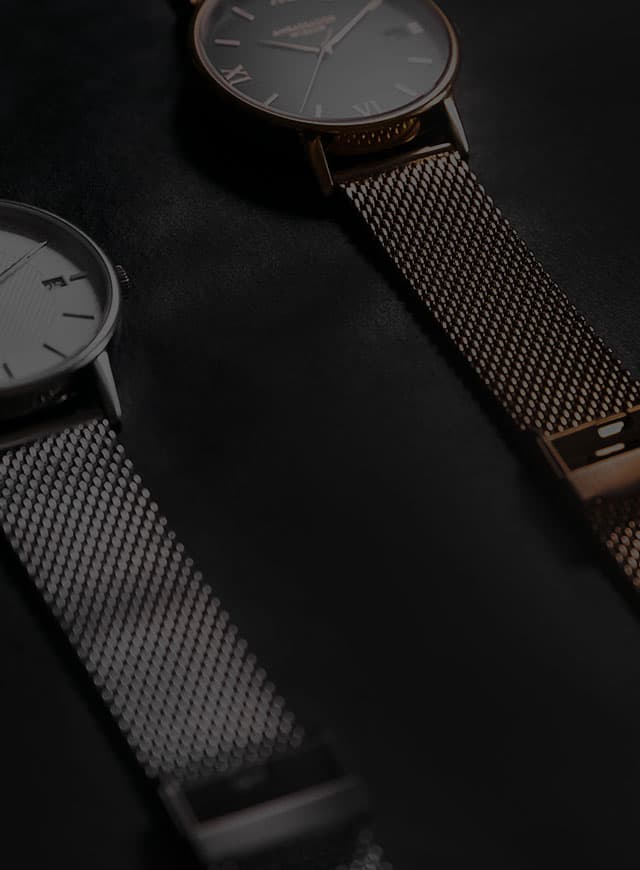 Adjust The Size Of Your Bracelet
Perfect Fit Guaranteed
Enjoy a slick, luxurious look and an unrivaled, perfect fit, with our mesh watch straps. Changing the size of your straps is easy and quick with our strap tool, included in every order.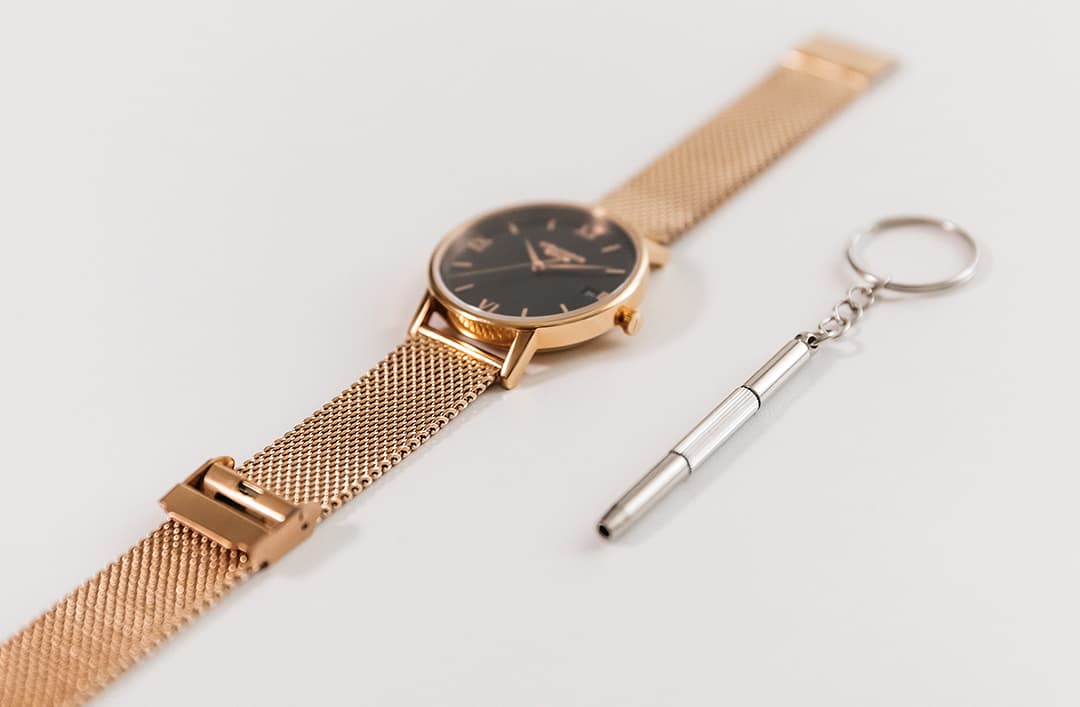 1. Locate the buckle release
The buckle release can be found on the top of the spring-bar. It has a small cavity, making it easy to open with our strap tool.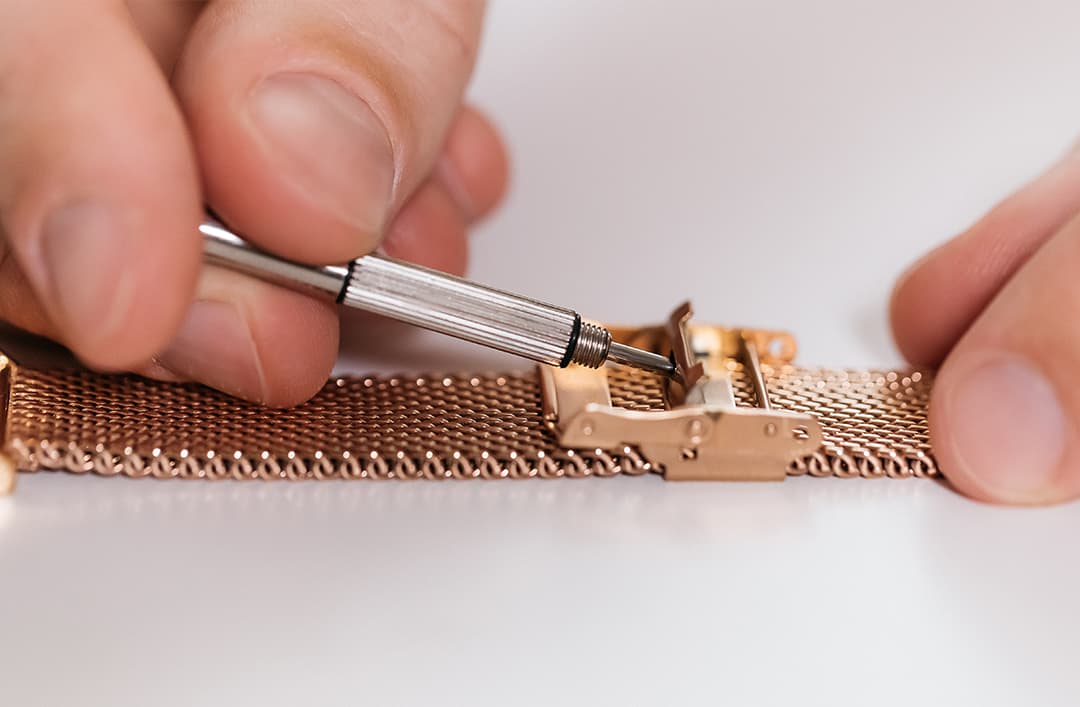 2. Release the buckle
Gently press down on the buckle release and pull slightly backwards to release the spring-bar and unlock the buckle.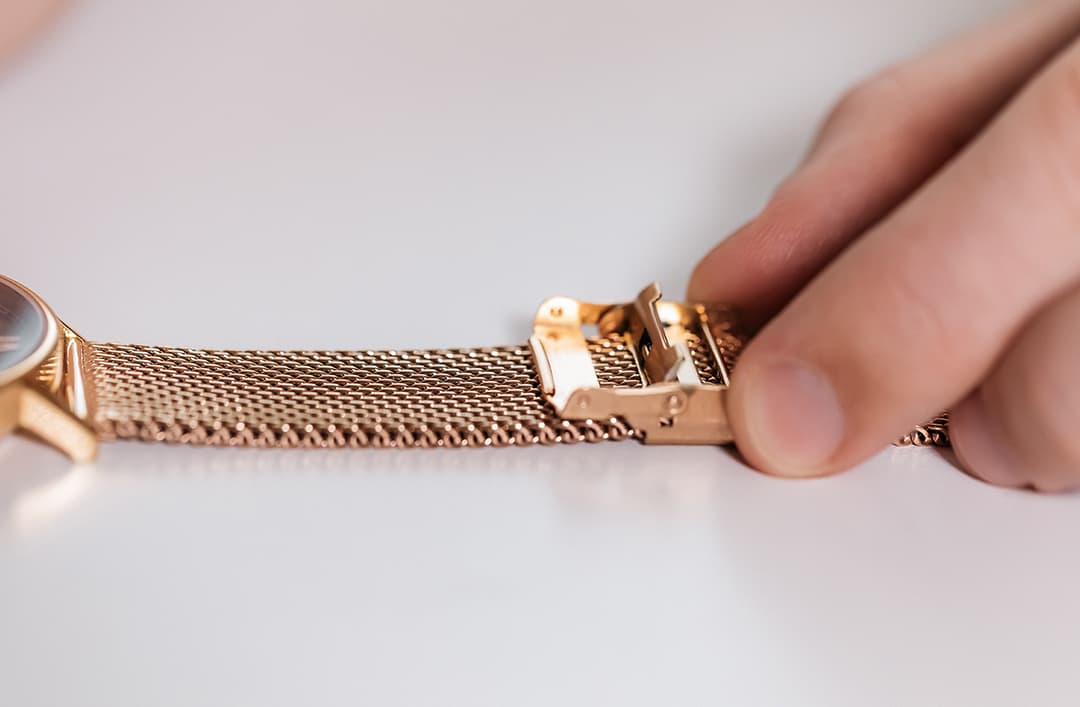 3. Adjust the position
The buckle will now slide freely along the mesh strap. Move the buckle to a new preferred position on the strap.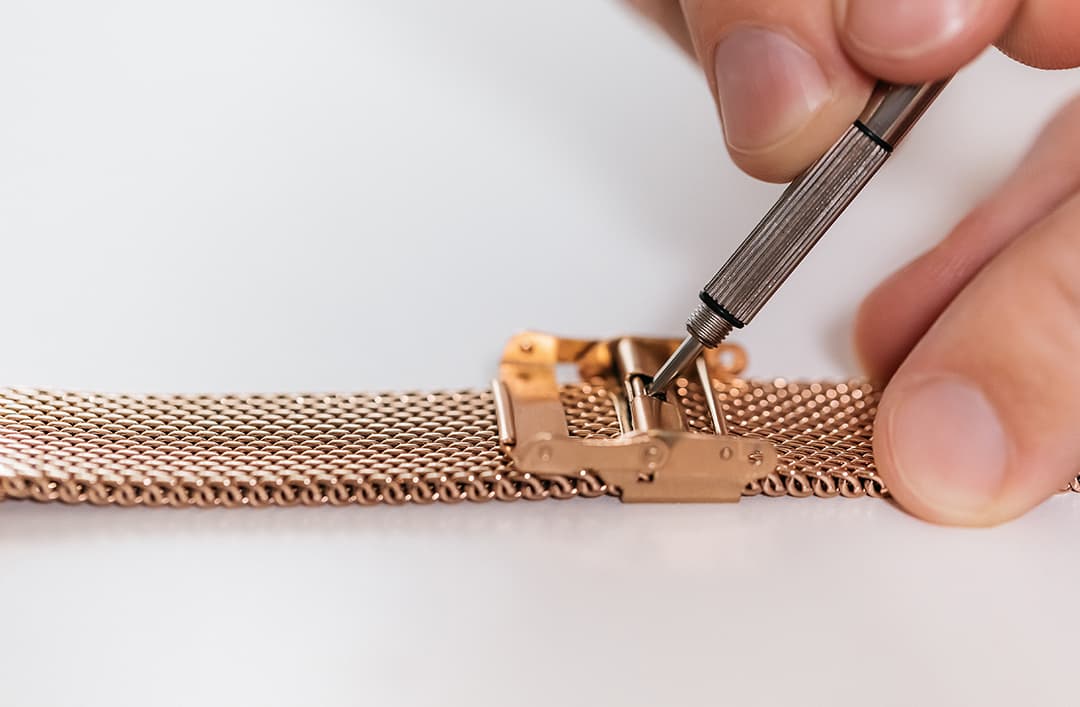 4. Lock the buckle in place
Gently push the jaw of the spring-bar down until you hear a click. Your buckle is now securely locked in place.
Explore
Discover Ambassador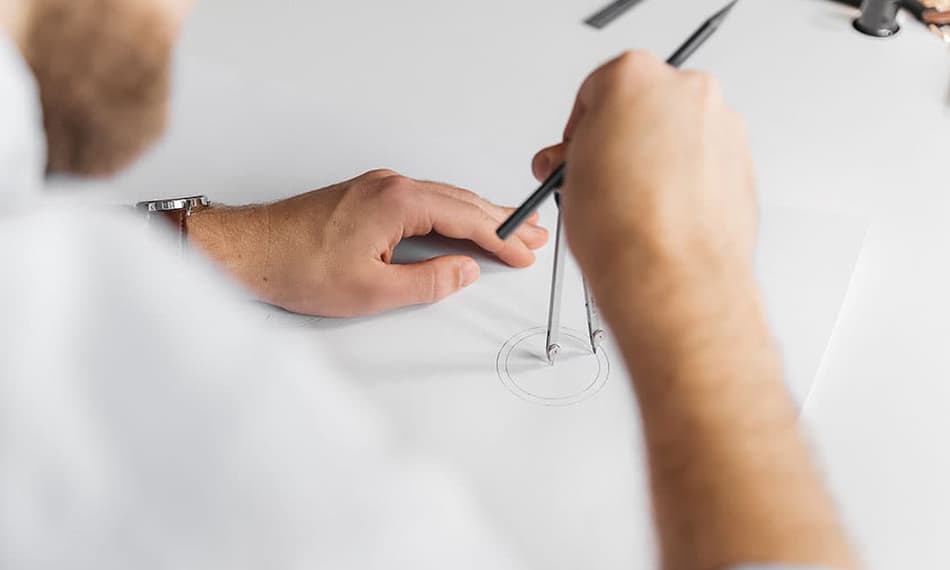 Designed in Sweden
Experience the excellence of true Swedish craftsmanship. Every watch we create is designed in-house, with meticulous precision and absolute perfection in mind.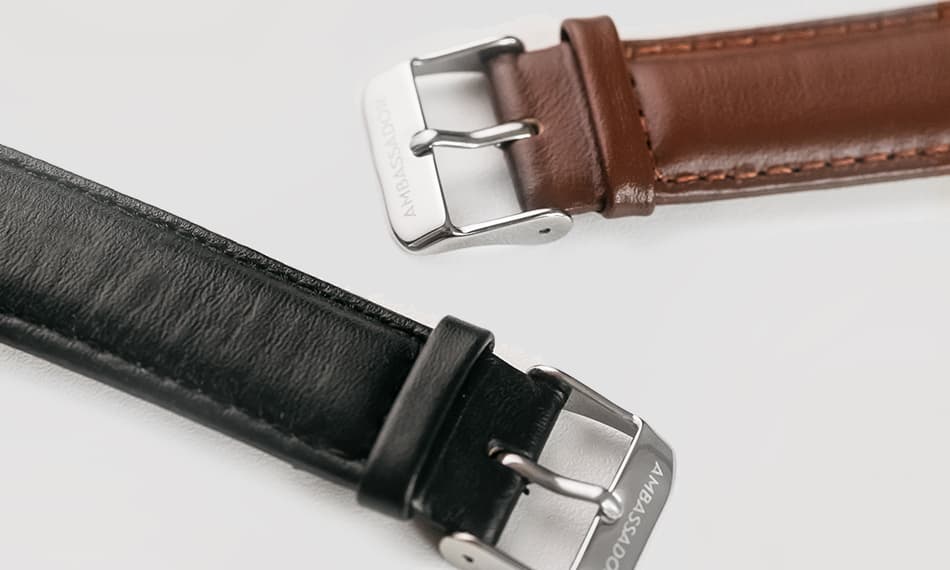 All Ambassador watches are built with extreme precision and attention to detail. We are committed to using the absolute best materials while still offering an affordable price.